'Do it differently': Delaware police chief looks to research for gun violence solutions
The Milford police chief has been nationally recognized for her implementation of a gun violence intervention model experts are calling a "game changer."
Working on a solution to gun violence and want to share it? Get in touch with gun violence prevention reporters Sammy Caiola and Sam Searles.
In 2017, Cecilia Ashe was inspector of operations for the Wilmington Police Department, and gun violence was on the rise. She started asking experts for help and learned about an intervention that would prove to be a game changer: Group Violence Intervention, or GVI.
"When I sat there the first time, I thought, 'this isn't going to work. This is too touchy-feely,'" she said when recalling her initial hesitations on the model as a violence deterrent. "These people are out here. They're committing these crimes of violence. They're shooting and killing people. We're not going to be able to get through to these people with social services."
Now, the National Institutes of Justice is spotlighting Ashe and her violence prevention work, including the success of Wilmington's GVI program, as a model for other cities.
GVI brings law enforcement and community groups together to identify shooters or potential shooters. Program leaders then meet with perpetrators in a group setting, or a "call-in", and offer them jobs, therapy, education, housing, and other resources as an alternative to the criminal justice system.
In 2014, Wilmington was dubbed "Murdertown USA" by Newsweek. But after introducing the GVI program in 2019, it began to almost immediately see a drop in homicides, according to Ashe. The program was paused during the COVID-19 pandemic, and numbers went back up.
In 2022, WPD brought the program back, and by the end of that year, homicides were down 58% and nonfatal shootings down 30%, according to department data.
"Prior administrations had used this zero tolerance approach to policing, and it clearly wasn't working," Ashe said. "So we had to mix things up and do it differently."
Philadelphia has been building its GVI program for the last two years — and despite having to shift to a virtual model in 2020, it's beginning to show promise. A February evaluation from the University of Pennsylvania found that groups of at-risk people who had at least two meetings with the GVI team saw a 50% drop in shootings weekly.
Ashe believes any police department can make GVI a staple of their gun violence prevention strategy, as long as they have the funding, the capacity, and the leadership buy-in to do it. She also advocates for:
CompStat: an analytics technology that shows police where crime is happening so they can mobilize resources accordingly
National Integrated Ballistics Information Network: a federal program that allows investigators to match ballistics evidence with violent crimes in other parts of the country
Behavioral Health Units: a co-responder model where counselors and clinicians ride in a car with officers if the call is about someone in a mental health crisis
WHYY News asked Ashe about how Philly and other cities can drive forward solutions.
How do you build a successful GVI program?
"You have to have a strong, intelligence-based network. You have to have the officers that are out there that can talk with the community, can build relationships with the community, can get information from them on what's going on. And that takes a little bit, to build that trust in those communities. But then you have to have an area where you can centralize that so it's not just one division that's getting the information, but everyone is getting the information in real time. That involves technology, that involves communication, and breaking down these silos that take place in agencies."
What about 'hot spots policing,' or deploying more officers to where crime is happening?
"You have to be careful with that. And the reason why I say that is because it's really about intelligence-led policing, … you have 'hot' people who are committing these crimes, they may not even live in that neighborhood. So if you have a traditional approach to policing, which is 'we're going to have zero tolerance' and we're going to go in and do these sweeps and write everybody tickets and all that, all you're doing is re-harming the same community that's been harmed already by gun violence. So, in my opinion, zero tolerance doesn't work. It creates more distance and harm within that community. It has to be something that is intelligence-led. You have to look at what are the factors and when you go to the principles of GVI, it does exactly that. It drills down not on just an area, but it drills down on the people, and the people in those areas. What you find is it's less than half of 1% are the people that are driving almost 70 to 80% of the crime in that area."
How soon should cities that are trying GVI expect to see results?
"We really started to see major wins even in the first year. Then unfortunately COVID hit and our numbers rocketed right back up again … But the way we combated that was we didn't look for the first shiny thing that came by and we grabbed at it. We held the course. And a lot of times these things are going to be cyclical … When we started back and we stayed consistent and rode the wave out, even the governor did too … he was patient with us as well, very supportive, of the police and these type of programs. We were able the following year, in one year, reduce shootings by 30%"
How important is collaboration here?
"I found throughout my 28-year career, it's not worth blaming. You're going to blame one agency for one thing, you're going to blame a prosecutor for failing to prosecute. Leave it, and check your egos at the door. Because the reality is, people are dying. People are being victimized by gun violence. So leave whatever angst you have and just look at it for what it is. And really, where it has to start is with the leaders of each organization in a region or in an area and saying, 'Hey, here's what our problem is, here's how we have this issue here'… it's about getting everybody in the same room at the same time, breaking down the barriers of communication. And it starts with the leaders. Then it has to get to the next level and it has to go all the way down to the boots on the ground. Because if the boots on the ground don't have the buy-in, you're not going to get the wins."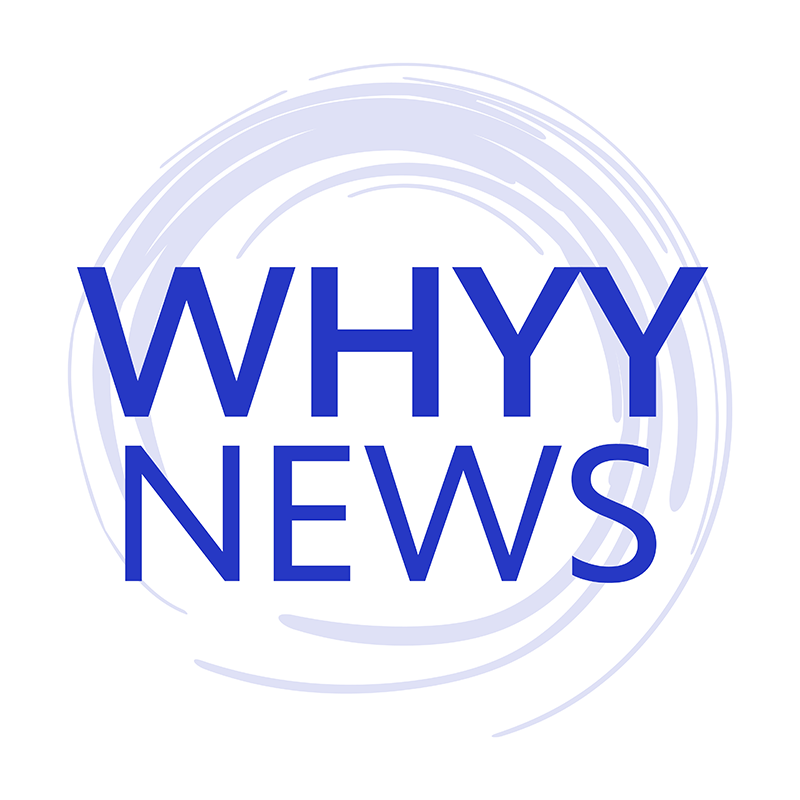 Get daily updates from WHYY News!
WHYY is your source for fact-based, in-depth journalism and information. As a nonprofit organization, we rely on financial support from readers like you. Please give today.