'He will be missed': Wilmington police chief hired to lead St. Louis PD
Chief Robert Tracy started his tenure in 2017, during a record year for shootings. Gun violence has fallen, risen, and fallen again during that time.
Listen
1:35
Wilmington police chief Robert Tracy has a new job. He's been selected to be the next police commissioner in St. Louis.
Tracy and three other finalists for the police commissioner's post each spent 30 minutes last week answering questions about their qualifications, track record, and policing strategies.
"If I should be chosen and fortunate enough to be the commissioner of this city,'' he told the St. Louis audience, "I hope to do the same things and have the same results that we're having right now in a city that I actually have left."
"And I've actually told [Wilmington Mayor Mike Purzycki] that no matter how this works out, I'm going to hand the keys over to my successor because it's usually in a bad moment when a person leaves. I think it's a great moment."
"So either way, I would like to hand the keys over and do something else. Or I'd be fortunate to be chosen to be your next police commissioner."
Mayor Purzycki congratulated Tracy in a statement Wednesday. We are grateful to the Chief for his service to our City and wish him and the citizens of St. Louis well," he said. Tracy will stay on the job in Wilmington until January 6. "Between now and then, I'll have more to say about the transition to a new police administration," Purzycki said.
Exactly how Tracy would assist Wilmington should he start the demanding job of running a police force nearly 1,000 miles to the west remains to be seen. That might prove difficult if not impossible because like Wilmington, St. Louis has been reeling from historic gun violence.
Tracy also said in St. Louis that he's been able to forge alliances with Wilmington political, community, clerical, and business leaders, and many have called to wish him well in his latest career quest.
"There's a lot of prayers coming from right now that I do well tonight and possibly will be the next chief of police,'' he said. "And you know what? That didn't happen by accident."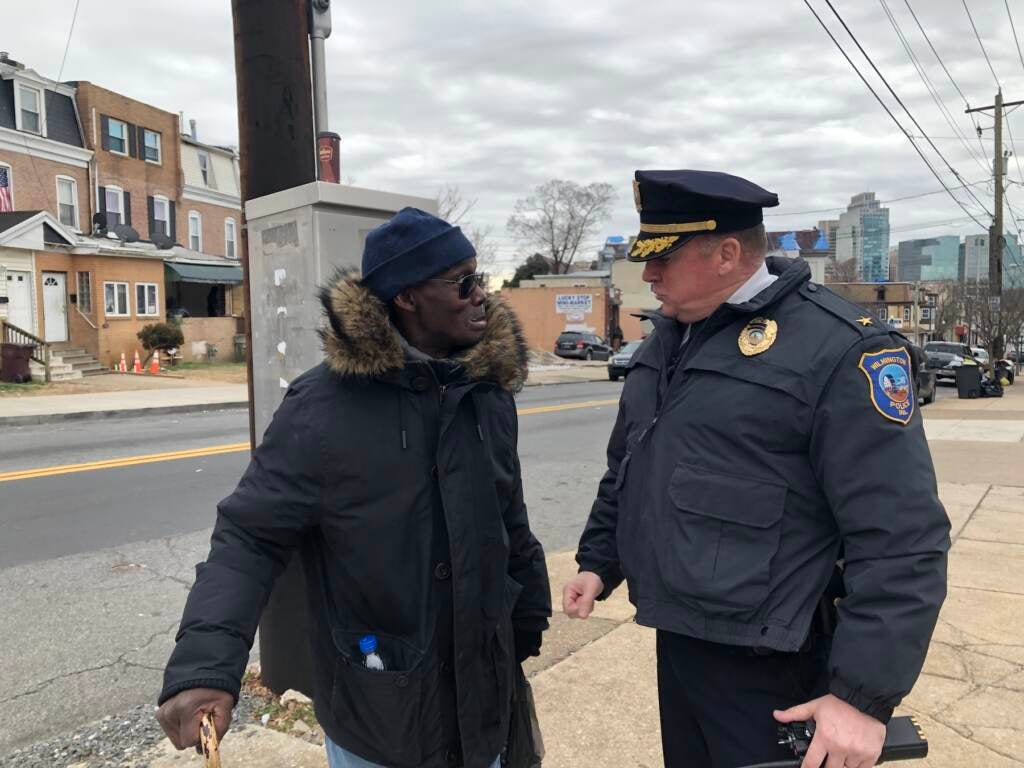 'We've worked with the community. The morale is good'
Tracy, a veteran of the New York and Chicago police forces, was the first outsider hired to lead Wilmington's force when he took the helm in April 2017, just four months after Purzycki took office. That year was an especially bloody one for Wilmington and ended with Wilmington having a record 194 people shot, 32 fatally.
Gun violence fell dramatically in 2018 — 81 people shot, 19 fatally — Tracy's focus on data-driven policing and targeting of hot spots received widespread acclaim. The chief and his approach were featured prominently in WHYY's 2019 Emmy Award-winning  documentary, "Rebound from Murder Town."
But gun violence didn't remain low, especially once the coronavirus pandemic struck in March 2020. The carnage escalated steadily through 2021, when a record 39 of the 152 shooting victims died and Purzycki bemoaned the plague of street "assassinations."
This year, however, 18 people have been shot to death, a reduction of about 50% from 2021, an achievement Tracy highlighted while promoting his candidacy on the St. Louis stage.
That night he also touted his use of CompStat data to guide policing, his strategy of trying to head off retaliatory shootings, his adoption of an intervention program that targets those deemed most likely to engage in violence, and a gun task force partnership with other law enforcement authorities that decides, among other issues, whether to prosecute someone at the state or federal level.
"We've worked with the community. The morale is good,'' he told the St. Louis crowd. "These are the things and the challenges that I know we have here that we'd like to replicate and do the same type of things that we did in Wilmington.
"I know I'm not from here, but I have come into other places and I've established relationships with all the stakeholders and made sure that they had a voice and that I listened."
Criticized over lack of diversity among top police brass
Tracy's tenure hasn't been a joy ride, however. Several officers have been arrested for using excessive force and other offenses during his tenure, and the lack of diversity in department leadership led City Council to approve a no-confidence vote against Tracy in January.
Council President Trippi Congo, who wrote that resolution, did not respond to WHYY's request for an interview about Tracy's impending departure. But during the January meeting, Congo said the dearth of Black and Latino police leadership in a city that's "70% Black and brown" is unacceptable.
"I'm not trying to fire him. I'm not trying to defund the police," Congo said then. "I want to give him an opportunity to do the right thing, and I think I have been extremely fair and extremely patient."
Mayor Purzycki had fired back at Council after the vote, defending his handpicked chief, touting diversity in recruit classes, and calling the vote "a very sad day for our city."
Purzycki did not respond to a request to be interviewed about Tracy leaving for a bigger city or simply pursuing another opportunity. But in the city news release, Purzycki said Wilmington has been "very fortunate" to have him as chief.
"Chief Tracy is very highly regarded throughout the nation for his law enforcement knowledge and experience as well as his successful policing techniques,'' the mayor's statement said. "Through his efforts and those of the men and women of our city's police department, Wilmington's homicide rate is at its lowest in a decade and other categories of crime have also shown significant decreases."
Yet the second-term mayor, who's eyeing a third term in the 2024 election, admitted to "mixed feelings and emotions" about Tracy leaving.
"Wilmington has benefited greatly in many ways from his leadership,'' the mayor continued. "That said, I know that he will make the right decision for himself and his family and that's exactly what I want him to do."
Tracy also would not agree to an interview, but in the news release said he's "beyond grateful" to have served as the city's first outside chief and work with so many "committed" people "to help make Wilmington a safer place."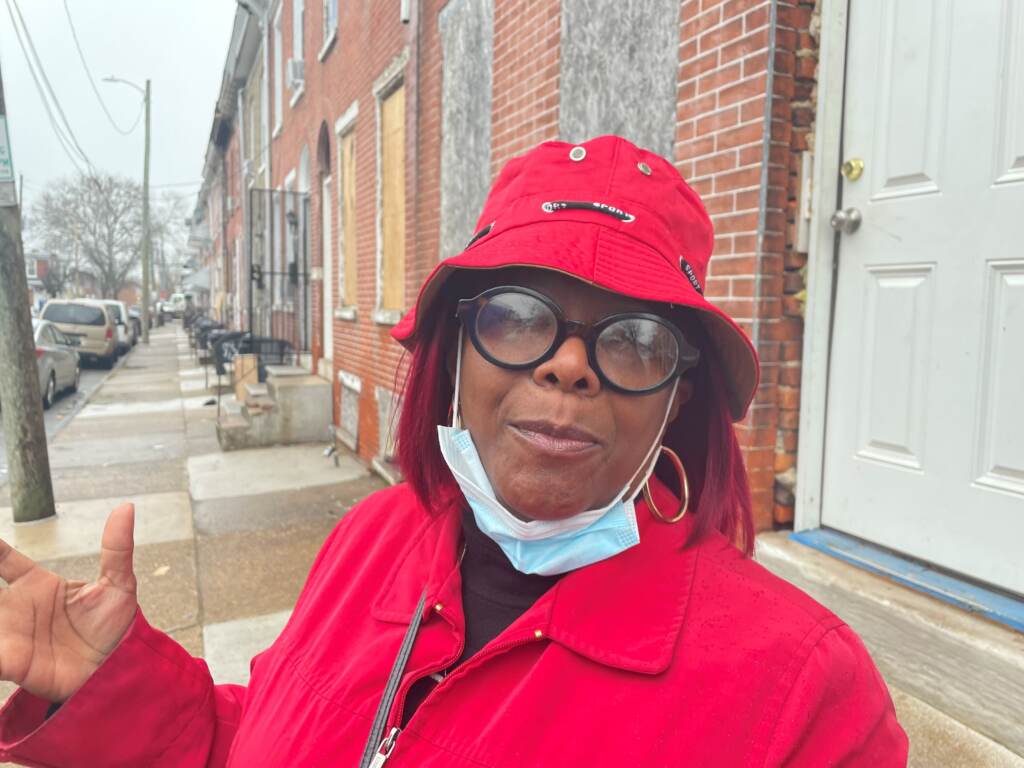 He pointed out that he "brought proven, evidence-based crime strategies" to Wilmington, implemented a body camera program for officers, and published the force's policy and procedures manual, all while weathering the pandemic. He also noted how the force helped the Secret Service and other local police agencies protect President-elect Biden after the 2020 election, when the Greenville resident spent several weeks working off and on at the downtown Queen Theater.
Councilwoman Zanthia Oliver, acting chair of the body's Public Safety Committee, said in an interview that St. Louis would be wise to hire Tracy. She called him a positive, collaborative force in Wilmington.
"He has been willing to work with the administration, the City Council,'' Oliver said. "He will be missed. He's had some challenges in that department, like all over the world right now.  But he has definitely been more diverse than some other chiefs. He has made significant change in the police department."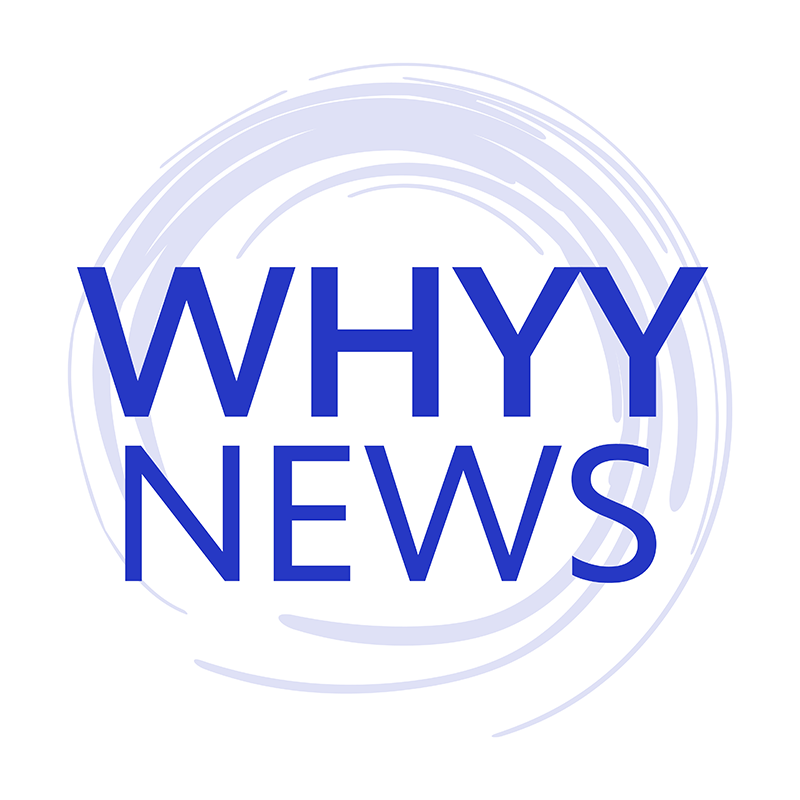 Get daily updates from WHYY News!
WHYY is your source for fact-based, in-depth journalism and information. As a nonprofit organization, we rely on financial support from readers like you. Please give today.