N.J. students, activists demand action on legislation to confront 'overpolicing' in schools
Students and community organizers say there needs to be more transparency about the number of mental health professionals and police officers in schools.
Awwal Ohwal, an eleventh grader at Alexander Hamilton Preparatory Academy, immigrated to Elizabeth, New Jersey from Nigeria 10 years ago. He said it was common to find metal detectors at public schools in his predominately Black and Latino district school district.
He was recently vocal about what he and many community organizers call overpolicing of Black and Latino students.
"I thought that metal detectors were normal in schools. And when I learned that some schools in New Jersey never knew the experience of walking through a metal detector, I was kind of shocked," said Ohwal.
Make The Road New Jersey, a nonprofit that advocates for Latino communities and immigrants, organized a demonstration at the Statehouse on Monday.
Students like Ohwal made their voices heard.
"In our schools, there are thousands of students," Ohwal said. "And three guidance counselors for thousands of students doesn't really make sense,"
Nedia Morsy, the group's organizing director, said the goal is to get the state legislature to pass a bill that would require report cards to include information about the number of school mental health professionals and police officers assigned to students.
She said schools in many predominantly Black and Latino communities have too many police and not enough mental health counselors.
"In New Jersey, there are many school districts, majority white, that don't have security guards and don't have police inside of them, and have a healthy ratio of counselors to students," said Morsy. "What we're asking for today is equity, and health and safety for Black and brown children as well."
A recent New Jersey Policy Perspective report, written by analyst Marleina Ubel, found that "frequent police interactions are linked to adverse mental health outcomes, including anxiety, depression, and post-traumatic stress disorder."
"Transparency is the first step in accountability," said Ubel, in support of the legislation.
"If I had a student that had a complaint and went to their parents … [and said] 'I think that I might have been targeted … and I'm suspicious that it might have to do with the color of my skin' — those parents have no way to verify to lend credence to their children's concerns," Ubel said.
"It's important to be able to access that kind of information," she added.
The state Senate unanimously passed the bill in March, and the Assembly Education Committee endorsed its version of the bill. However, the full Assembly has not yet conducted a vote.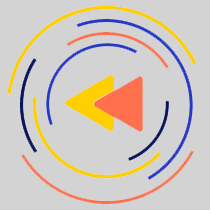 Saturdays just got more interesting.
WHYY is your source for fact-based, in-depth journalism and information. As a nonprofit organization, we rely on financial support from readers like you. Please give today.