N.J., Delaware among 16 states suing Trump over emergency wall declaration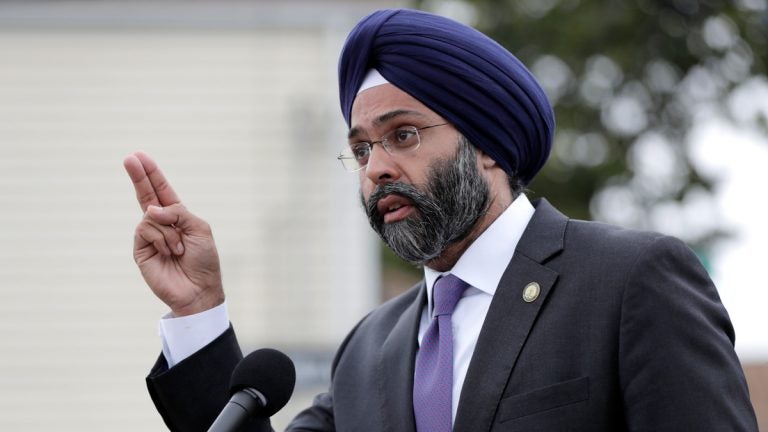 New Jersey and Delaware have joined California and 13 other states in filing a lawsuit Monday against President Donald Trump's emergency declaration to fund a wall on the U.S.-Mexico border.
"The real national emergency is a President who refuses to adhere to the rule of law," New Jersey Attorney General Gurbir Grewal said in a statement. "In its effort to cater to a select few on the right, this Administration is trampling on our Constitution and circumventing the will of Congress.
"As the chief law enforcement officer for New Jersey, I have a duty to stand up for New Jersey's residents – including our immigrant community – and so I'm joining states across the country in challenging this emergency declaration in court."
California Attorney General Xavier Becerra also released a statement Monday saying the suit alleges the Trump administration's action violates the Constitution.
"President Trump treats the rule of law with utter contempt," Becerra said. "He knows there is no border crisis, he knows his emergency declaration is unwarranted, and he admits that he will likely lose this case in court."
Also joining the lawsuit are the attorneys general of Colorado, Connecticut, Hawaii, Illinois, Maine, Maryland, Michigan, Minnesota, Nevada, New Mexico, New York, Oregon, and Virginia.
Pennsylvania has not joined the suit.
In a statement, the state's Attorney General Josh Shapiro said he is "deeply concerned about the legality of President Trump's national emergency declaration and its impact on Pennsylvania.
"Congress has allocated tens of millions of dollars to our Commonwealth that could be diverted for this fictional emergency — but the federal government has not yet provided clear guidance on their funding sources," he added. "As we learn more, I will continue to work with the Wolf Administration and our Congressional delegation to prevent harm to Pennsylvania."
Trump declared a national emergency to fulfill his promise of completing the wall.
The move allows the president to bypass Congress to use money from the Pentagon and other budgets.
California has repeatedly challenged Trump in court.
"President Trump is manufacturing a crisis and declaring a made-up 'national emergency' in order to seize power and undermine the Constitution," said California Gov. Gavin Newsom in a statement. "This 'emergency' is a national disgrace."