N.J. coronavirus update: Murphy order allows parents to attend sporting events
Ask us about COVID-19: What questions do you have about the current surge?
New Jersey parents will get the chance to watch their children play sports again, under an order announced by Gov. Phil Murphy on Friday.
The rule change allows two parents or guardians per student to attend indoor and outdoor practices and competitions. The order, which applies to high school and youth sports, takes effect immediately.
"This is something I have been wanting to do for our student athletes and their biggest fans, and I urge everyone to take the proper precautions," Murphy said. "I don't not want to have to reverse course — no one wants to reverse course on this."
Still, it will be up to school districts to decide whether to allow parents at sporting events, and whether to make that change now or later.
Officials said they expect all attendees to follow the public health guidance around coronavirus.
Defendants in jail awaiting trial can ask for pandemic-related release, court says
New Jersey criminal defendants awaiting their trials can ask to be released because of the ongoing delays caused by the pandemic, the state Supreme Court ruled Thursday.
The Office of the Public Defender and the American Civil Liberties Union, citing the lack of an end date to the COVID-19 pandemic and the fact that new jury trials are still suspended in New Jersey, asked the court to release all pre-trial defendants in jail more than six months on lower-level charges or provide a mechanism for them to get out.
The justices declined to release defendants across the board, but in a unanimous opinion the court ruled that pre-trial defendants who have been in jail at least six months can ask for a new detention hearing to make their case for release before a judge.
"The critical question at a hearing that is reopened is not whether the initial detention decision was correct, but whether the circumstances at the time of the later hearing warrant a defendant's continued detention," wrote Chief Justice Stuart Rabner.
Judges will be allowed to take into account how long a person has been behind bars awaiting trial and whether they face a higher risk of severe illness if they catch COVID-19, among other factors.
Defendants who would be required to remain behind bars until trial under non-pandemic circumstances, such as people charged with murder or facing a life sentence, cannot get a new detention hearing.
U.K variant cases rise, with a particular jump in Ocean County
The number of cases of the coronavirus variant B.1.1.7. continues to rise in the Garden State, with the tally now at 38.
State health officials said Friday that 14 of those cases — more than a third — were recorded in Ocean County.
Dr. Ed Lifshitz, medical director of the state's Communicable Disease Service, said it was unclear why there were so many cases in the Jersey Shore county.
"Is that happening because more people are getting tested there, that more people are getting tested on that machine that just happens to be able to give you the hint that [this variant] might be there?" Lifshitz said. "Or is it really that there is something spreading around in that community?"
Although the coronavirus variant first detected in the United Kingdom appears to be more contagious than the more common strain of COVID-19, public health officials said it does not seem to be any deadlier.
N.J. unemployment claims top 2 million
More than two million New Jersey residents have applied for jobless benefits in the last 11 months of the coronavirus pandemic.
It was the highest number of initial applications during any period in the state's history and a "sobering reminder of the continuing impact of COVID-19 on New Jersey workers," according to a press release from the state Department of Labor and Workforce Development.
The unprecedented demand for unemployment benefits came as scores of residents lost their jobs or had their hours reduced amid the economic crisis brought on by the pandemic.
Although the state has struggled to accommodate the high number of applicants, it has handed out $22.4 billion in state and federal benefits to workers since mid-March.
Immigrant advocates push for COVID-19 benefits
Make the Road New Jersey, a group that advocates justice for immigrants and workers,
is again pushing for COVID-19 aid for immigrant families.  They are set to deliver "broken heart valentines" to Gov. Phil Murphy Friday, ahead of Valentine's Day, to highlight the need for financial assistance.
Although there is help available for immigrants — among the groups hit hardest by the pandemic — advocates say not enough of the stimulus funding goes to the roughly 500,000 undocumented people in New Jersey.
The group also said it will deliver petitions to Gov. Murphy and members of the legislature.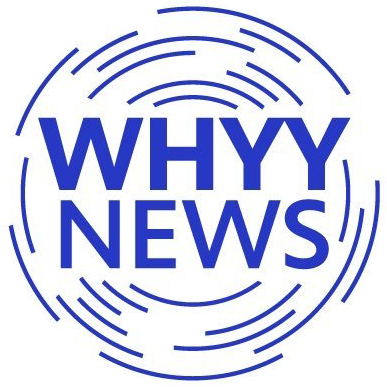 Get daily updates from WHYY News!