Frustrated patients wait for second vaccine shot as Delaware expands distribution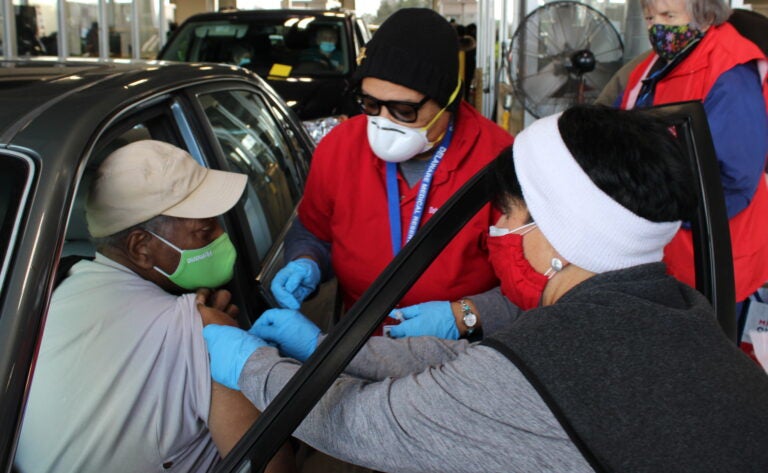 Ask us about COVID-19: What questions do you have about the current surge?
As supplies of the COVID-19 vaccine are in short supply nationwide, those eligible for their shot are competing against each other to protect themselves from the coronavirus.
Even those who received the first dose of the Pfizer or Moderna vaccines are scrambling to find a site that can squeeze them in for an appointment for their second dose.
In Delaware, many residents who got the Pfizer shot at mass vaccination sites a few weeks ago have been panicking, because they haven't been able to schedule their second dose within the recommended time frame.
"It's been very frustrating," said a Wilmington woman who has been trying to schedule an appointment for her 89-year-old father-in-law. "The testing has been phenomenal here, but I find that the vaccine situation is poorly managed."
Her husband asked that they remain anonymous because of his employer. He said they've been trying to get information about scheduling an appointment for his father's second dose for three weeks. He received his first dose at a mass vaccination site at the Delaware City DMV Jan. 23.
"There was no information on the state website other than, find it yourself," said his wife.
So she tried to get an appointment for her father-in-law at a pharmacy. However, most pharmacies in the area only offer the Moderna vaccine, making it more difficult for someone who received the Pfizer vaccine to get a second shot.
Her husband said there's no chance his father would be able to get a shot without their help.
"He doesn't have a smartphone, he doesn't have a computer, and even if he did have one, the steps you have to go through to register, I don't think he would be able to do it," he said.
The State of Delaware hopes to alleviate those anxieties by announcing new mass vaccination sites for second doses this week. The state on Thursday opened registration for 3,800 people who received their first dose at the Dover DMV or Salesianum School in Wilmington between Jan. 16 and 18.
Another 11,154 people who were vaccinated on the weekend of Jan. 22 at DMV sites in Delaware City and Georgetown are still waiting for appointments.
The state, however, has requested that the Federal Emergency Management Agency approve a drive-through vaccination site at Dover International Speedway for multiple days beginning as early as Feb. 20. The state is moving forward with planning and logistics in anticipation of FEMA's approval of the site.
These two vaccination events are taking place a week later than the preferable 21-day interval between doses of the Pfizer vaccine. The CDC recently released guidance, however, stating that if there are scheduling issues or supply issues, people can wait up to 42 days for their second dose.
"We are having issues with vaccine supply, and we are eagerly waiting for an increase in supply to accommodate second doses at the 21 days [for Pfizer] or 28 days [for Moderna]. Given recent supply issues we may not be able to make the 21, 28, days. However, we are excited to be able to offer these second doses to those folks who went to the DMVs for their first doses," said Division of Public Health medical director Dr. Rick Hong.
Initially, Delaware wanted to hold aside vaccines for second doses to ensure its residents received them within the timeframe. However, last year the federal government recommended against that, assuring states that there would be enough supply to go around. Delaware chose to follow the recommendations, in an effort to administer as many shots as possible to a larger group of people.
However, vaccines have been in short supply, and states are stuck with a dilemma.
"There's always a difficult challenge when you have to make tough decisions with limited supply. We either complete the series and give the second dose to those who already have protection from the first dose, or do we give first doses to populations that have not received any doses and have no protection against COVID-19?" Hong said.
"So this is an ethical dilemma we have to deal with every day. With more supply coming in, we're hoping we can meet both missions: get as many people vaccinated who have never been vaccinated before, as well as completing the series for those who need the second dose."
Still, many members of the public are frustrated.
Some surrounding states, including Maryland and Pennsylvania, are scheduling peoples' second dose appointments while they are receiving their first doses.
However, that has not happened at the mass vaccination events in Delaware, leaving residents on their own to find second doses. Hong said that both strategies have pros and cons, however.
"We are asking partners that if they can schedule the second dose they should schedule the second dose. However, there's no guarantee supply will be available for that second dose," he said.
"So it's up to our partners to decide if they want to schedule it in hopes that there's supply, and cancel if not, or if they want to wait until they have confirmation there's supply and schedule after the fact."
Susan O'Reilly was one of the thousands of people who received a Pfizer shot at the mass vaccination event in Delaware City. She waited in her car for almost four hours. After getting the shot, she didn't receive her proof of vaccination card.
"I don't know whether they ran out. I was so excited we got our shots after five hours, so I didn't even think about it in the moment," O'Reilly said.
She's been trying unsuccessfully to get answers from the state about how to proceed, and for the past three weeks she's been panicking about getting her second dose.
"I don't know whether they'll allow us to go through with it if we don't have proof that we had the first shot, I don't know what to do, and I can't get in touch with everyone that can give me help," O'Reilly said.
"That's making me a little nervous…I'd really like to have a plan for the second shot … we've been inside except to go to the grocery store now and then. So we are getting a little nervous. I'm 71, my husband will be 78 next month, so we are right there, and have underlying health conditions, so it's a little stressful."
Others say they're frustrated with the decision to consolidate those who received their vaccines at the Delaware City and Georgetown DMVs (located at opposite ends of the state) to the Dover Speedway located in the center of the state. For people in Wilmington, it will be an hour drive, or longer as construction begins on I-95.
"We understand it might be somewhat inconvenient, but we want to make sure we are able to get as many people to the site as possible for second doses," Hong said.
He said that Delaware is now getting notification of how much vaccine they will receive three weeks in advance, which is a positive step. The state is expecting an increase in supply, Hong said, which makes him hopeful they'll be able to provide second doses as close to 21 days for Pfizer and 28 days for Moderna as possible.
While there's not enough data available about how effective the vaccine is after a certain number of days, Hong said the public should not panic about their first dose expiring.
"As a reminder there is no 'expiration date' for the second dose, which means that even if you are past 42 days for some reason, you do not have to start over. You just get the second dose and that's it," he said, adding that he's ensured the CDC will continue to examine data on doses and spacing and its effectiveness.
The state said Delawareans will be able to get updates about how to receive the second dose on its website. Those who don't have access to the internet can utilize the state's vaccine call center at 302-672-6150. For those that need to confirm their first dose without the card they can call the call center or email vaccine@delaware.gov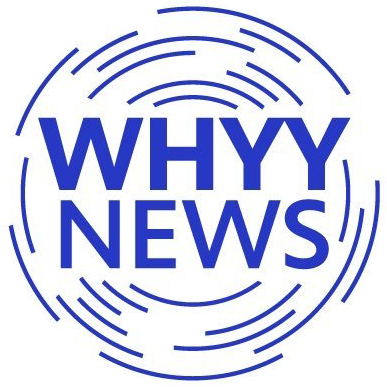 Get daily updates from WHYY News!