He has cerebral palsy, and lauds state program to vaccinate him against COVID-19 at home
The state has partnered with independent pharmacies to put shots in the arms of vulnerable people at their homes.
Ask us about COVID-19: What questions do you have about the coronavirus and vaccines?
Emmanuel Jenkins has cerebral palsy and uses a wheelchair.
He had to leave home to get his first two shots of the coronavirus vaccine earlier this year but recently a caregiver came to his Sussex County house to administer his booster.
The visit was courtesy of a new partnership between the state and two independent pharmacies — Ivira and Express — to make vaccination house calls to homebound people who are elderly, disabled or have a severe illness.
Jenkins said he was grateful for the service.
"Being from a vulnerable population and being at a high risk to catch the virus, to have the safety of having someone come into your home and then provide you with this life-changing vaccine, it was phenomenal,'' he said. "It was easy."
All he had to do was call an 800 number and provide a little info. The toll-free number is 888-491-4988. It has live operators from 8 a.m. to 8 p.m. Monday through Friday, and 8:30 a.m. to 6 p.m. Saturdays.
Melissa Smith, director of the state Division of Services for Aging and Adults with Physical Disabilities, said that since vaccines became available a year ago, the state has put shots in arms of 500 homebound people, though most had to leave their homes using DART Paratransit and other transportation methods to get vaccinated.
"There may be logistical barriers that are just fairly insurmountable," Smith said. "It's that niche we need to reach because this is really their only, only option."
While the state doesn't know the percentage of homebound disabled residents yet to be vaccinated, officials said federal data shows that they are less likely to get inoculated than the general population, and are at high risk for serious illness, hospitalization, and death from COVID-19.
In Delaware, about 80% of the 2,231 people who have died from COVID-19 were 65 or older.
"One of the many lessons we've learned during the 21 months of this pandemic is that we have to meet communities where they are," said Molly Magarik, secretary of the state Department of Health and Social Services.
Smith said the new program is part of the state's quest to increase vaccinations statewide. For example, more than 91% of residents age 65 or are fully vaccinated, but only 55% have received their boosters.
Terry Hancharik, who chairs the Delaware Council for Persons with Disabilities, said many of the people for whom she advocates have had to take state vans to vaccination sites.
"They had to ride Paratransit, which was scary in itself because they have other conditions along with their disability," Hancharick said. "They have respiratory problems and other things. But they really didn't have a choice. So this is really important."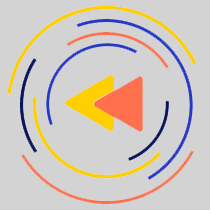 Saturdays just got more interesting.
WHYY is your source for fact-based, in-depth journalism and information. As a nonprofit organization, we rely on financial support from readers like you. Please give today.