N.J. coronavirus recovery: Jump in positive cases sets off 'alarms'
New Jersey reported another 699 cases of coronavirus Friday, adding up to a total of 181,660 cumulative cases of COVID-19 since the start of the pandemic.
Officials also announced another 10 deaths related to coronavirus. The outbreak has caused 13,944 lab-confirmed fatalities and another 1,875 probable deaths.
Jump in positive cases sets off 'alarms'
In addition to the 699 cases of coronavirus announced Friday, officials also said the rate of transmission had increased to 1.35, which means every person who contracts the virus is spreading it to more than one other person.
Although the Garden State has largely controlled its outbreak compared to other states, officials warned that the upward trends were a bad sign.
"We still may be among the leaders in having the lower case numbers and daily positivity rates, and we don't take that for granted," said Gov. Phil Murphy, "but we are standing at a very dangerous place. As I said, the alarms are going off."
Murphy specifically called out residents flouting his outdoor face-covering mandate as well as those who have been caught throwing large house parties in violation of his executive orders. He suggested he would lower the limit on indoor gatherings if trends continued to worsen.
"Everyone who walks around refusing to wear a mask, or who hosts an indoor house party, or who overstuffs a boat, is directly contributing to these increases," he added.
Still, the state did report a bit of good news Friday. Officials said the 24-hour period ending Thursday night was the first time since the early days of the pandemic without a single reported hospital death related to COVID-19.
"That is the first day that we can say that that is the case since March 10. 142 days ago. Almost five months ago," Murphy said.
Murphy calls U.S. Senate's long weekend 'despicable'
Murphy, a Democrat, also used his daily briefing to slam U.S. Senate Majority Leader Mitch McConnell, a Republican, for taking a long weekend break before renewing a key federal benefit.
Murphy called McConnell's decision to let his members go home without taking action on an expiring pandemic unemployment benefit "despicable."
"Senator McConnell, please, get back to Washington and get this done. Families across our state and indeed across the nation are facing literally an economic meltdown on your watch."
A $600 weekly federal benefit for unemployed workers affected by the pandemic expires Friday. State unemployment benefits are not expiring, but often are less generous.
More than 1.4 million New Jersey have applied for unemployment benefits since the start of the global outbreak, including 28,000 residents last week alone.
Airbnb cracks down on N.J. house parties
Airbnb announced Friday that it had suspended or removed 35 listings across New Jersey as part of a crackdown on house parties during the pandemic.
Murphy and other state officials have noted that positive coronavirus cases are rising among young people, and have cited large in-person gatherings that flout social distancing rules as a likely cause of some infections.
"We stand with Governor Murphy, and we support his call to action to stop parties and promote behavior that respects the public's health," Airbnb Senior Vice President Chris Lehane said in a statement. "We ban party houses and will not tolerate irresponsible behavior on our platform."
At one Airbnb rental in Jackson Township, police said as many as 700 people gathered for a party before authorities broke it up.
New Jersey currently limits indoor gatherings to 100 people or 25% of a room's capacity, whichever is lower, and all attendees are required to wear face coverings and stay six feet apart.
The list of suspended and removed properties includes towns and cities across the state, from Hoboken and Jersey City up north to Atlantic City and Brigantine down the Shore.
Airbnb is encouraging residents to report any concerns to its Neighborhood Support Hotline.
Written driving exams to restart in August
New Jersey will begin offering written driver's tests again starting Monday, August 3.
The tests, which will be by appointment only, are open to all drivers, including commercial ones. All Motor Vehicle Commission licensing centers will offer them except the locations in Oakland and Flemington.
Residents can make appointments online up to 30 days in advance, and the MVC is urging drivers to have patience in securing a spot since high demand may cause delays.
Road tests had also been suspended, but restarted on June 29.
The MVC reopened its offices for in-person transactions earlier this month, but high demand for services and extra precautions to slow the spread of coronavirus have produced long lines and lengthy wait times.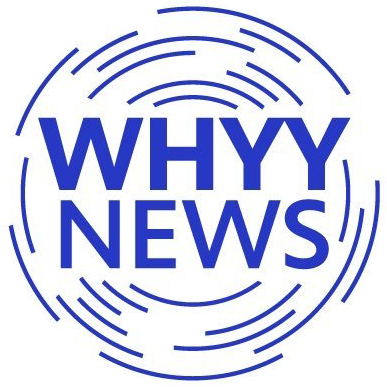 Get daily updates from WHYY News!