N.J. becomes last state in the region to lift mask mandate
Ask us about COVID-19: What questions do you have about the coronavirus and vaccines?
Beginning Friday, May 28, in time for Memorial Day, New Jersey will no longer require people to wear masks indoors or stay physically distanced. Businesses can still require face masks for employees and customers.
Gov. Phil Murphy announced the change Monday, making New Jersey one of the last states to formally announce it is lifting its mask guidance in deference to recent recommendations from the Centers for Disease Control and Prevention.
Taking questions from reporters after his remarks, Murphy said decisions by Pennsylvania, New York, and Delaware to lift their own mandates didn't pressure him to act, per se, but they did play a role.
"If you're the only state in the entire neighborhood, and everybody else is doing something differently, at a certain point it puts a significant amount of pressure on our business community," he said, noting it's easy for New Jersians to hop on a train and go to dinner in New York or Pennsylvania, instead of closer to home.
On Twitter, Murphy also added that this doesn't mean the pandemic is over.
"Lifting the mask mandate is not a license to be a knucklehead," he wrote. "Lifting the mask mandate is simply acknowledging how far we've come together and that, together, we'll cross the finish line."
Murphy said he has grappled with the reality that store owners, for instance, won't be able to tell who is and isn't vaccinated, which is why he said he has "no issue" if businesses keep enforcing their existing rules.
"What you can't do is make people who are wearing a mask take their mask off as a price of admission," he said. "We reject putting that store employee into the position of judge and jury. We are going to ask folks…to do the right thing and to take the personal responsibility."
Murphy also said he's "open-minded" about potentially using vaccine passports in the future, but doesn't think vaccine distribution is yet equitable enough for that to be a viable step.
Department of Health Commissioner Judy Persichilli says the state's vaccination rates are promising, though. On Monday, she was "happy to report that 87% of those 65 and older have received at least one dose of the vaccine, and 72% of those 50 to 64 years of age have received at least one dose of the vaccine."
All told, 8,389,452 total vaccine doses have been administered in New Jersey, and 4,081,059 residents are fully vaccinated.
As the CDC recommended, New Jersey will still require masks in schools, health care offices, jails and prisons, homeless shelters, and public transportation, among other places.
Murphy said the state will also require masks in public state offices and worksites that are closed to the public, like warehouses and manufacturing facilities.
He laid out a schedule for other public health measures to end, too. Also on May 28, prohibitions will lift on dancing at bars and restaurants, and customers will be able to resume ordering, eating, and drinking while standing.
On June 4, the state plans to lift all its indoor gathering limits, as well as a 30% capacity limit on large outdoor venues that seat 1,000 people or more.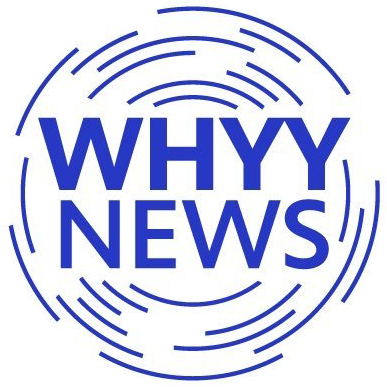 Get daily updates from WHYY News!