Music, food, festivals and a return to boxing on Broad Street
Listen
3:32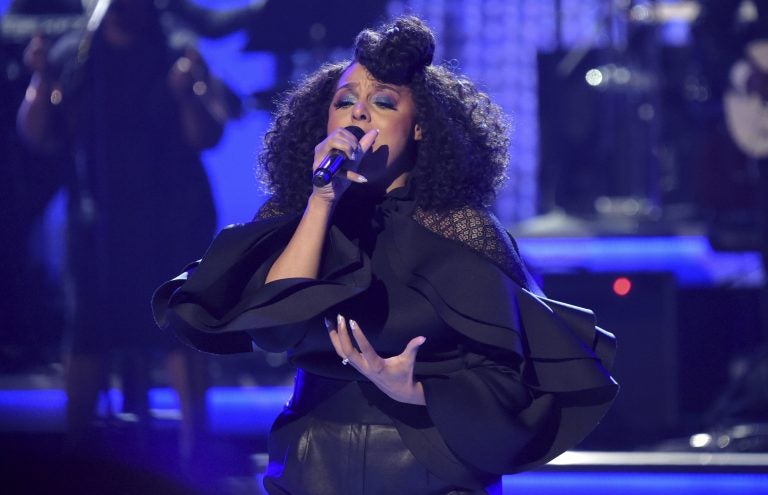 Musicians with ties to the region take the stage, East Passyunk welcomes restaurant week, and craft beers are on the menu in Kennett Square this week.
The Path To Freedom; A History of the Underground Railroad in Delaware
New Castle Court House Museum
211 Delaware St., New Castle, Delaware
Feb. 23; 11 a.m.-3 p.m.
Free
Delaware played a pivotal role in the Underground Railroad, with Wilmington serving as a station along the route to freedom for people fleeing slavery. A new display acknowledges that history along with lectures and music during Black History Month. The Saturday program includes a lecture by James Newton, professor emeritus of Black American Studies at the University of Delaware, who presents  "Delaware Black History: Past and Present," a re-enactment of the 1848 trial of Thomas Garrett, who was arrested for helping slaves escape.  Valerie Boyer's performance of "Songs of a Faithful People" rounds out the program.
Bouts on Broad
The Met Philadelphia
858 N. Broad St.
Feb. 23; 7 p.m.
$25-$175
Boxing returns to The Met Philadelphia Saturday. The storied music hall transforms into a boxing ring once again as it presents Bouts on Broad, the first in a series of matches. Boxers on the bill include Malik Hawkins, Gadwin Rosa and Philly's own Samuel Teah, whose tragic family story provides the impetus behind his boxing career.  In a town that embraces Rocky Balboa so thoroughly, the chance to see boxers should connect with Philly sports fans.

Things Fall Apart: 20 Year Celebration of the Roots' Iconic Album
World Café Live
3025 Walnut St., Philadelphia
Feb. 23; 9 p.m.
$15-$20
Busking their way to a record deal, The Roots and their varied lineups carved their way into a solid place in hip-hop history largely due to their 1999 release "Things Fall Apart."
Now part of the late-night band firmament on "The Tonight Show Starring Jimmy Fallon," the Roots likely don't have time to hit the road the way the way they used to. But Philadelphia artist collective Ill Doots will head to World Café Live to perform the album in its entirely with Chill Moody, Hardwork Movement and other surprise guests.

James Blake
The Fillmore Philadelphia
29 E. Allen St.
Feb. 22; $41.50
British musician James Blake has a unique sound that intersects the genres of U.K. dubstep, soul, and hip-hop. He's collaborated with producers including Future's favorite Metro Boomin' and Wu-Tang Clan's RZA, as well as Beyoncè, Frank Ocean and Chance the Rapper. In the process, Blake has established a reputation as a fearless artist with his own unique sound.
His latest release, "Assume Form" featuring Travis Scott and Andre 3000, was released in January. The Fillmore ticket price includes a Blake CD.

Marsha Ambrosius Presents Nyla
Theatre of Living Arts
334 South St., Philadelphia
Feb. 24; 8 p.m.
$32.50
British export and longtime Philadelphia resident Marsha Ambrosius' latest release is a celebration of the love and joy she's experienced since meeting her fiancé and having her daughter, Nyla. Ambrosius, once part of the acclaimed soul/rap duo Floetry, is also the songwriter behind Michael Jackson's late-career hit "Butterflies." She brings that rich musical sensibility to a multi-layered effort that showcases her stunning voice.

Kennett Winterfest
600 S. Broad St., Kennett Square, Pennsylvania
Feb. 23
12:30-4 p.m.
$60
More than 60 craft breweries will showcase their latest seasonal brews at the seventh annual Winterfest. And, where there is beer, there must also be music and food. AfroBear will be on hand to provide the music. Your ticket includes unlimited beer, but food must be purchased separately. In case of inclement weather, the tasting event will be covered under two large tents. Ticket proceeds will benefit Historic Kennett Square, which aims to keep the town spruced up and preserve its rich history.

Sixth annual Oscars Party and Screening
Philadelphia Film Center
1412 Chestnut St.
Feb. 24; 7 p.m.
General admission: $50 to $65; VIP: $250 (21 and over only)
If you didn't get your invite to the Oscars in Los Angeles, you can enjoy it right here at the Philadelphia Film Society's sixth annual Oscars Night bash. Food, drink and prizes are part of the evening festivities as guests of the pre-show gala begin the night walking the red carpet before indulging in a three-course dinner. If that's not in your budget (and tix must be purchased in advance), you can just come for the screening on Center City's largest movie screen. Proceeds will benefit the Philadelphia Film Society.

Stadium Series: Philadelphia Flyers vs. Pittsburgh Penguins
Lincoln Financial Field
Feb. 23; 8 p.m.
$75 and up
Why shouldn't hockey be played under the stars — or snow? If a night out watching the Philadelphia Flyers and Pittsburgh Penguins battle for state supremacy in the outdoors is your kind of fun, it's happening this weekend at Lincoln Financial Field. Should be a pretty "chill" evening for fans who show up to witness one of the most intense rivalries in the NHL play out.

East Passyunk Restaurant Week
Various venues
Feb. 25-March 8
$15, $25, $35
East Passyunk is such a hot neighborhood these days it has its own restaurant week. The seventh annual celebration features the gastronomical riches of the diverse neighborhood by offering three-course prix fixe lunch or dinner options through March 8. Did you know East Passyunk was named one of the Top 10 Foodie Streets in America a few years back? Well, now you do, so you can take advantage while the price ﹘ or the prix fixe ﹘ is right.

Bound to the Fire: The Story of How Enslaved Cooks Fueled what We Eat Today
Historic Cliveden Carriage House
6401 Germantown Ave., Philadelphia
Feb. 24; 10 a.m.-1 p.m.
$35, $40
Historian and author Kelley Fanto Deetz's book "Bound To The Fire: How Virginia's Enslaved Cooks Helped Invent American Cuisine" explores the enormous influence enslaved cooks had on American culinary arts. At Germantown's Cliveden House, Deetz will talk about these cooks who were forced to feed their captors. After the lecture, visitors can sample some of the historic foods that became the backbone of U.S. cooking. And the program will conclude with a tour of Cliveden, home to seven generations of Philadelphia's influential Chew family.

Chestnut Hill Restaurant Week
Various venues
Chestnut Hill, Philadelphia
Feb. 24-March 1
Various prices
The prix fixe is on during Chestnut Hill's Restaurant Week, which features the best of the tony neighborhood's eateries. For starters, you can sample Indian, Mexican and Chinese cuisine. And there are a dozen more restaurants to explore after that.

Cotton; The Soft, Dangerous Beauty of the Past
African American Museum in Philadelphia
701 Arch St.
Through Feb. 24
$2-$14
The photographs of John Dowell cover the history of cotton production in this country and its role in the bondage of African-Americans. Dowell, a professor emeritus at Temple's Tyler School of  Arts, hopes his large-scale photos can enhance understanding of cotton as a material that can provide comfort and beauty as well as one forever connected to the slave trade.

Neighborhood Chamber Concert
Esperanza Arts Center
4261 N. Fifth St., Philadelphia
Feb. 24; 3 p.m.
Free
Members of the Philadelphia Orchestra will perform a concert of chamber music in the new black box performance space, Teatro Esperanza, at the Esperanza Arts Center in Hunting Park. The concert will feature the work of Latin musicians, and there will also be face-painting, food, and other activities when doors open at 1:30 p.m. The Esperanza Academy Band will also perform.