Months into a new presidency, election tensions are still raw in this Bucks County school district
A battle over school board control is reflecting much larger political divisions in the Pennridge School District in upper Bucks County.
Listen
5:32
Ava Schwinghammer won't be able to vote for about five years. But the 13-year-old says at her Bucks County middle school, sometimes it feels like everything is about politics anyway.
"Our school is very polarized and divided on many, many issues," she said recently, gathered in a backyard in Perkasie with her mom and several other local parents who care a lot about her school district.
Ava chalks that division up to "the influence of the board members and the influence of the election … the kids not knowing what is right and what is wrong, what's morally correct."
In many districts, students don't care much about the politics of their school board, much less the way national rhetoric is influencing it.
But Ava goes to school in the Pennridge district, in upper Bucks County.
The district has seven elementary schools, three middle schools, and a high school. It serves about 7,000 students in four boroughs — Dublin, Perkasie, Sellersville, and Silverdale — and four townships — Bedminster, East Rockhill, Hilltown, and West Rockhill — all about 30 miles north of Philadelphia.
On paper, it's a fairly affluent, peaceful area that tends to be on the conservative-to-moderate end of the political spectrum. But for the past several years, students have become increasingly aware of the tension between some of their parents and their Republican-controlled board — and in particular, with a woman named Joan Cullen.
Cullen is the board's vice president. She's a vocal supporter of former President Donald Trump, and her social media posts periodically upset some parents. Over the summer, County Commissioner Diane Ellis Marseglia called for Cullen to resign from her volunteer position on the Bucks planning commission.
Once, Cullen criticized students protesting gun violence, retweeting a post that referred to students participating in a walkout as "Marxist truant[s]." Another time, she responded to a post asking if people believed in systemic racism — she said she did not, and added that she doesn't believe there is systemic homophobia or sexism either.
But after Jan. 6, things escalated. Cullen went to Washington, D.C. on the day a mob of Trump's supporters violently stormed the U.S. Capitol.
There's no sign she did anything illegal. But she posted photos of herself outside the Capitol on social media, along with disproven theories about fraud in the 2020 election.
Emily Goble Smith, a small business owner who has two kids in the district, said she felt that this time, Cullen had crossed a line and needed to go.
"I feel like the kids are going to learn bad behavior," Smith said, gathered in the backyard with Ava, her mom, and other parents. "She's not modeling good behavior for our students."
Smith and her companions are far from the only Pennridge parents who feel this way. After the Capitol riot, the Pennridge School Board's meetings have been acrimonious, with dozens of parents submitting unhappy comments about Cullen, calling for her to be censured or dismissed.
But she also has her defenders, like Duane Darrell, who lives in Perkasie. He's a Republican, though he notes that his wife and his daughter — a senior in the district's high school — vote differently than he does.
He thinks the whole situation is being blown out of proportion.
"I really don't care what her beliefs are," he said of Cullen. "Unless she's breaking the law, then I'm fine with anything she wants to do. And in fact … the fact that she went to Washington and was part of that … I think the kids actually should look up to her because she stood out and she did what she thought was right."
Through it all, Cullen has been unapologetic. At one meeting, she read a prepared statement, saying she was simply protesting because she felt Pennsylvania's election officials followed state law too loosely.
"Some are choosing to lead witch hunts against innocent individuals who are not involved in any improper or illegal activity whatsoever," she said at the meeting.
Asked for comment, Cullen said she maintains her work on the school board is entirely non-political.
"My record on the board shows that I make decisions based on what's best for the district," she said in an email. "The people who have spent the last few years desperately trying to show that I impose my personal politics on the board are the ones who are actually guilty of continuously and inappropriately injecting politics into our schools. They use it as a weapon to attack those they can't defeat on merit."
Board leadership has been firmly behind Cullen. More recently, the board's Republican president Bill Krause decried what he called the "rage mob and keyboard warriors" and said they were wasting time and money.
In an apparent appeal to unity, he quoted President Joe Biden's inaugural address.
"Let us listen to one another, hear one another, see one another, show respect to one another," he said. "Politics need not be a raging fire destroying everything in its path."
In a statement, Pennridge Superintendent David Bolton sidestepped the political turmoil, saying disagreements between parents and board members aren't affecting schools' decisions about what their students learn.
"The Pennridge School District believes deeply that our students benefit from learning about and having civil discourse on significant current events and is committed to supporting our teachers with these conversations," he said.
In many ways, it makes sense that this school district, in this county, in this state, is having this problem.
Like the rest of the Philadelphia collar counties, Bucks County used to be a Republican stronghold. But that's been changing over the past decade or so — and in the last election, the region was crucial in giving President Joe Biden his narrow victory in Pennsylvania.
Gene DiGirolamo, a Republican County Commissioner who served in the state legislature for decades, said there's a culture clash — even among Republicans.
"The people who support and like Donald Trump are very, very passionate about that," he said. "But I think there still is a growing element of the Republican Party that is ready to move past Donald Trump, myself included."
DiGirolamo wants the various camps to resolve their differences so he can get his party back together.
But back in that Bucks County backyard, the Pennridge parents say they're mainly seeing signs people are digging in their heels.
Mary Nogami, owner of the backyard and parent of four elementary-age Pennridge students, has gotten increasingly involved in local Democratic politics in recent years.
She hasn't always been a Democrat. She was a registered Independent for a while, and recalls liking Mitt Romney in 2012. These days she remains a registered Republican because she likes voting in GOP primaries in her relatively conservative area, and she tries to stay active in both parties, despite becoming disillusioned with Republicanism after Trump came on the scene.
Recently, Nogami reached out to a local GOP group on behalf of a Democratic one, pitching an idea to collaborate on an information session for local elections. It quickly fell apart.
"They said, 'You were mean to us for three years, we're not going to meet,'" she said. "So, like, every time I see a hand across the aisle, I feel like it's the Democrats kind of reaching across and … the GOP said, 'No, we're done.'"
At this point, both sides agree there's only one thing that might break the stalemate: this year's school board elections.
Cullen isn't up for reelection, and plans to stay on the board. But four seats are contested, and Nogami and other left-leaning parents are organizing for a slate of Democrats in hopes they'll get more of a say. Their priorities include getting support for an antiracist curriculum, and making it clear that the board supports students from marginalized groups.
School board candidates can cross-file to run in both parties for the May primary election, and then the top four vote-getters for each party move on to the general election in November.
Republicans like Darrell are also engaged. He's never voted in a school board election before, but now he wants to show his approval for Cullen and her supporters. He says he likes that the current board has strongly supported in-person school, among other things.
"It sounds like there's a lot of people that don't think that she should be on there," he said. "I just would stand up for her right to do what she wants to do."
The race is just beginning to heat up.
But so far, the platforms for the opposing parties appear strikingly similar: Above all else, both are promising unity. They just differ on who gets to decide what that means.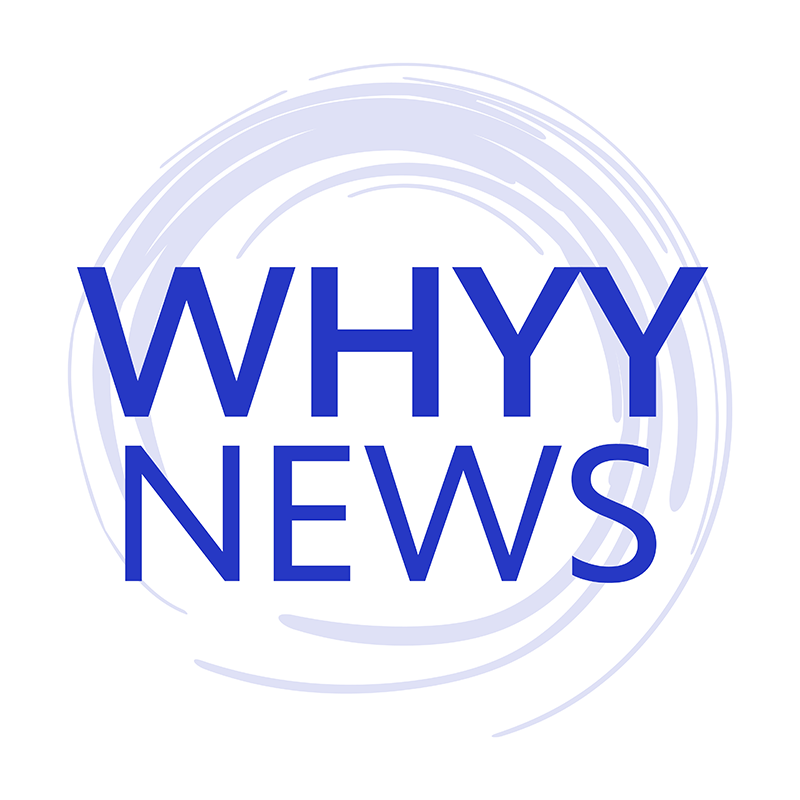 Get daily updates from WHYY News!
WHYY is your source for fact-based, in-depth journalism and information. As a nonprofit organization, we rely on financial support from readers like you. Please give today.