Montgomery County to debut new voting machines in May
After signing a deal with a supplier, new voting machines that have a paper trail as a back-up will make Montgomery County debut in May 2019 primary.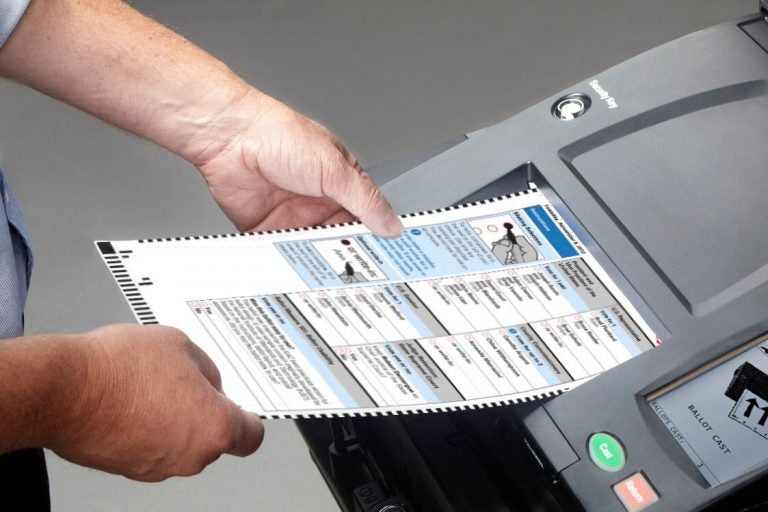 Montgomery County, Pennsylvania officials have approved a new balloting system that includes creating a paper trail. Officials hope to about 400 voting machines will be in place for the May 21 primary election.
Kenneth Lawrence, vice chairman of the County Board of Commissioners says the county is staying with Dominion Voting Systems to provide the machines at a cost of nearly $6 million.
"This new system will be a modern system, with voter-marked paper balloting with a verifiable paper trail so we can audit to make sure that ballots are counted correctly," Lawrence said.
All electronic voting machines, as are common in many parts of Pennsylvania and New Jersey, have drawn criticism since they don't have a paper record that could be audited in the case of a malfunction or dispute.
Lawrence said the new machines will also be capable of quickly counting absentee ballots.
"Currently now absentee ballots aren't counted until after 8 p.m. when the polls close, now those absentee ballots will just be run into the machine, they won't have to be counted by hand," he said.
Once the county acquires the equipment, it will schedule instructional sessions for voters and poll workers before the primary.
Pennsylvania Gov. Tom Wolf has ordered statewide upgrades of the voting system before the 2020 presidential primary. It's estimated that would cost Pennsylvania counties a combined $125 million.
WHYY is your source for fact-based, in-depth journalism and information. As a nonprofit organization, we rely on financial support from readers like you. Please give today.