Millions pouring into Pa. governor and U.S. Senate races, with Fetterman and Oz ahead
The most that has ever been spent on a Pa. gubernatorial race was $82 million in 2014, and the most spent on a U.S. Senate race was $164 million in 2016.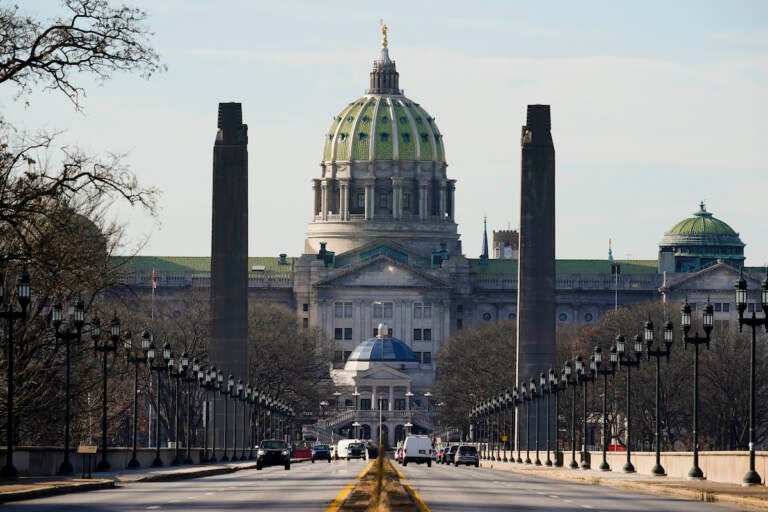 New campaign finance reports for Pennsylvania's governor and U.S. Senate races are now public and the commonwealth appears to be on its way to its most expensive statewide elections ever.
To date, the most that has ever been spent on a Pennsylvania gubernatorial race was $82 million in 2014, and the most spent on a U.S. Senate race was $164 million in 2016.
But this year, the stakes are especially high. Pennsylvania is one of the likeliest tipping points for control of the U.S. Senate, and the governorship could be the difference between continued split power in state government, or near-total GOP domination.
Plus, there's no incumbent in either race.
With ten months to go before the election, candidates are already dumping in cash. By Dec. 31, the end of the most recent quarter, the likely top contenders for governor had already raised well over $20 million collectively, while in the Senate race, the reported fundraising had topped $25 million — and that's without counting outside spending by political action committees.
Rich guy vs. rich guy
In his first filings of the race, longtime TV doctor Mehmet Oz, who recently was a resident of New Jersey, reported that he was responsible for much of the money in his own campaign account.
He loaned himself $5.2 million in the early days of the campaign, easily outstripping nearly every other candidate on either side of the aisle who has so far filed financial reports.
Former Bridgewater CEO Dave McCormick's campaign is a little more of a black box. Because McCormick announced his campaign after the last financial reporting cutoff, he won't have to disclose any fundraising or spending numbers until mid-April.
But, like Oz, the independently wealthy McCormick, who grew up in the state but only recently returned as a resident, is expected to be able to prodigiously self-fund his Senate bid.
Some signs of his likely political connections are also leaking out in PAC disclosures. Two large groups, Pennsylvania Patriots PAC and Honor Pennsylvania Inc., have been running ads across the commonwealth that are good for McCormick: accusing Oz of previously supporting the Affordable Care Act and of being a "Hollywood liberal."
Honor Pennsylvania's latest disclosure reveals several high-profile donors from the world of high finance, like hedge fund CEO Kenneth Griffin, who gave $5 million.
Jeff Bartos, the Montgomery County real estate developer who has sought to carve out a niche as a Pennsylvania insider among opponents with more tenuous ties to the state, has brought in more than $3.3 million since the start of the campaign, and spent nearly $829,000 — mostly opting out of the ad war into which McCormick and Oz have already sunk millions of dollars.
Though Bartos doesn't have the personal wealth of his two most formidable opponents, he has so far loaned more than $1.2 million to his campaign.
Fetterman works the grassroots, Kenyatta lags
The democratic candidates for Senate, on the other hand, have turned to much more traditional political fundraising methods than their wealthy GOP counterparts.
John Fetterman, who has so far led the Senate field with his robust grassroots fundraising effort, continues to outraise his fellow Democrats. By the close of the quarter that ended on Dec. 31, he had brought in just shy of $12 million total, and had spent nearly $6.7 million of it.
Fetterman raised $2.7 million in the most recent quarter with, according to his campaign, an average donation size of $27.
U.S. Rep. Conor Lamb (PA-17) who has won considerable institutional support since announcing his candidacy and garnered the most votes in a recent Democratic Party endorsement — though not enough to formally get the endorsement —  has brought in just shy of $4 million, and has spent $1.8 million of that.
Montgomery County Commissioner Val Arkoosh has brought in nearly $2.7 million total, a number that includes a $50,000 loan to herself. She has spent almost $1.5 million of that.
Despite some high-profile endorsements and his status as the only major candidate from Philadelphia, State Representative Malcolm Kenyatta has struggled to keep pace financially.
He brought in $338,000 in the most recent quarter, and ended the quarter with $285,000 on hand.
The Shapiro show
The sole candidate who is not in an all-out primary battle is Attorney General Josh Shapiro, the only major Democrat running for governor.
In his 2021 year-end campaign finance report — the first report of the gubernatorial race that has been available — Shapiro reported that he has $13.4 million on hand.
His major contributors are Democratic mainstays like organized labor. His biggest single donation, of $500,000, came from the Greater Pa. Carpenters PAC, and other big givers included AFSCME, the Mid Atlantic Laborers' Political League, and Operating Engineers Local 66.
He also got support from well-heeled individual donors. Current Gov. Tom Wolf, for instance, gave him $100,000 out of pocket.
Republicans fight to get ahead
So far, none of Shapiro's GOP opponents have come close to matching that number.
Jake Corman, who as Senate President Pro Tempore is the most powerful elected Republican in Pennsylvania, is leaning on three different PACs in his fundraising efforts — Corman for Governor, Friends of Jake Corman, and Build PA PAC — the latter two of which he used during his time in the Senate to fundraise for his own campaign, and those of other GOP members.
Some of those reports are still in data entry in the state's campaign finance system, but Corman's campaign reports he brought in about $3 million and has $2.7 million of it on hand.
His big contributors include Harrisburg law firm McNees Wallace and Nurick and Committee for a Better Tomorrow, a PAC run by the Philadelphia Trial Lawyers Association. Vahan H. Gureghian, the CEO of one of Pennsylvania's biggest for-profit charter school management agencies, CSMI Management, personally gave one of Corman's PACs $50,000.
Former Congressman Lou Barletta brought in nearly $1.2 million between his campaign fund and his PAC, Change PA.
Contributors included a PAC run by former GOP gubernatorial candidate Paul Mango, which chipped in $30,000, and $50,000 from Richard Mutchler, who heads the Pennsylvania pharmaceutical company Biospectra.
Former Congressman Lou Barletta brought in nearly $906,000 and finished the quarter with about $243,000 on hand. By far the biggest contributor was Barletta's own PAC, Change PA, which put in nearly $200,000. Others included a PAC run by former GOP gubernatorial candidate Paul Mango, which chipped in $30,000.
Former U.S. Attorney William McSwain has brought in a little more than $1 million to date, and ended the quarter with about $813,000 on hand.
McSwain recently appeared to secure himself what could be a key source of funding going forward: an endorsement from the Commonwealth Partners Chamber of Entrepreneurs, which runs multiple robust PACs heavily funded by Jeffrey Yass, Pennsylvania's richest person.
One of those related PACs, the Commonwealth Leaders Fund, has already begun spending nearly $7 million on TV ads supporting McSwain.
So far, much of McSwain's other financial support has come from well-off individual donors. His two biggest contributions in this reporting period were $200,000 from former venture capitalist Buck Buckley, and $100,000 from hedge fund manager Jon Lubert.
Otherwise, one of his best sources of funding has been his fellow lawyers. McSwain got strong support from Duane Morris, the Philadelphia law firm where he has been a partner since he departed the U.S. Attorney's office. The firm — which gives regularly to Pennsylvania lawmakers and political committees on both sides of the aisle, though generally in smaller amounts — gave McSwain $15,000 in his first campaign filing. Twelve Duane Morris attorneys also gave a combined $26,790 as individual donors, and several attorneys at McSwain's former firm, Faegre Drinker Biddle & Reath also contributed.
McSwain also loaned himself $100,000 of his own money.
Dave White, a former Delaware County Councilman with close ties to organized labor, who also owns a large HVAC company, has raised more than $3 million, mostly through via from himself.
Other reports aren't yet publicly available. Notably, Doug Mastriano, a Trump-aligned candidate who has attracted a devoted base of followers in part by baselessly questioning the results of the 2020 election, joined the race last, in early January, and has not yet filed a report.
—
This story has been updated to reflect additional campaign filings, significantly adding to the totals for State. Sen Jake Corman and former Congressman Lou Barletta.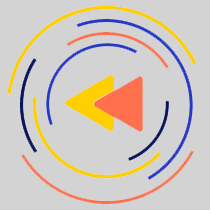 Saturdays just got more interesting.
WHYY is your source for fact-based, in-depth journalism and information. As a nonprofit organization, we rely on financial support from readers like you. Please give today.