Mid-Century Philly: Market East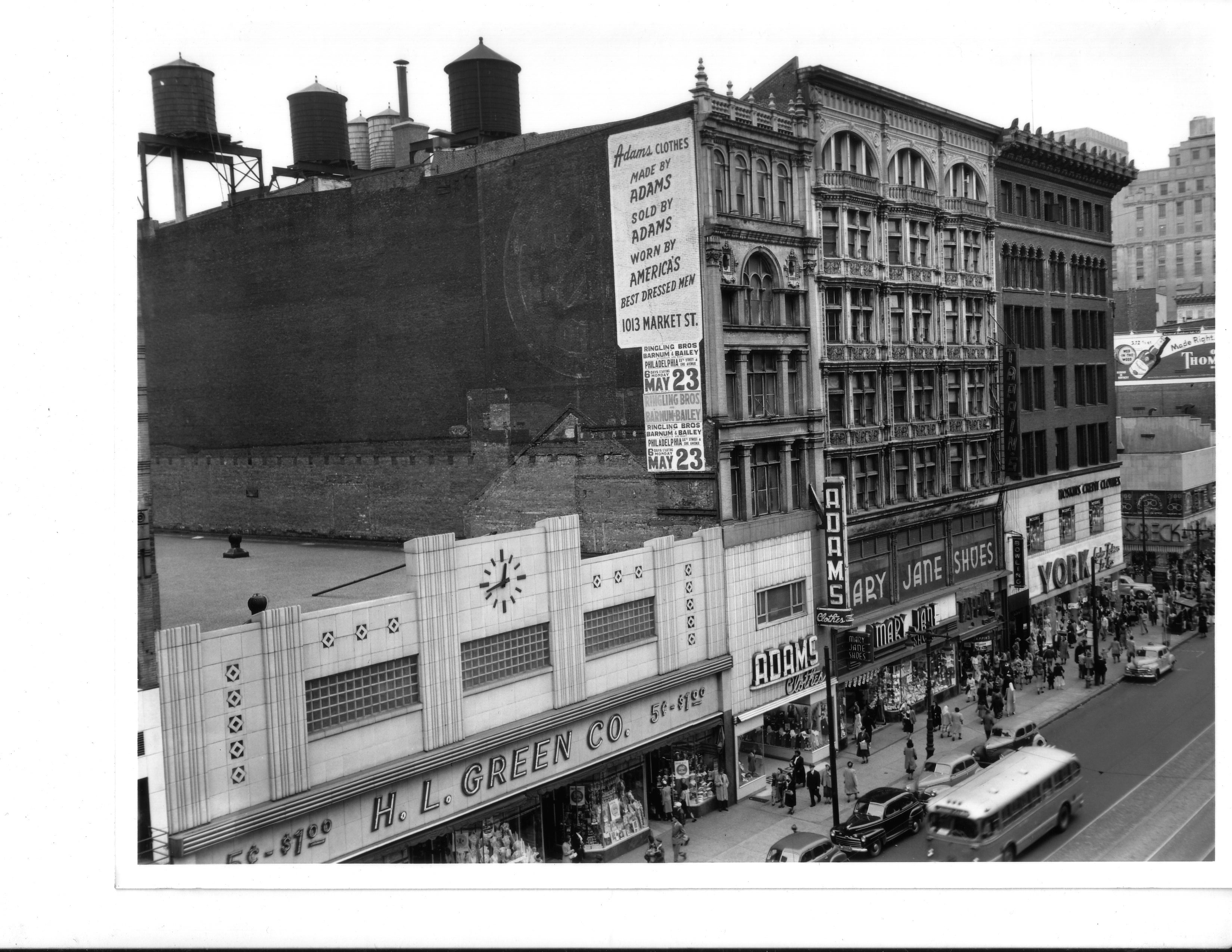 For our first Mid-Century Philly feature, culled from fantastic real estate photographs by Parker & Mullikin, we turn to Market East. Here is a view of the 1000 block of Market Street in 1949. Just look at all of the signage – a whiskey billboard, an ad for the Ringling Brothers Barnum & Bailey Circus, and all of the neon shop signs. Makes me think about how Market East's special zoning permitting bold commercial advertising might be closer to historically appropriate that we might think.
———
This image is part of the Parker & Mullikin collection held by the Free Library's Print and Picture Collection.