Staycation: Philadelphia History Museum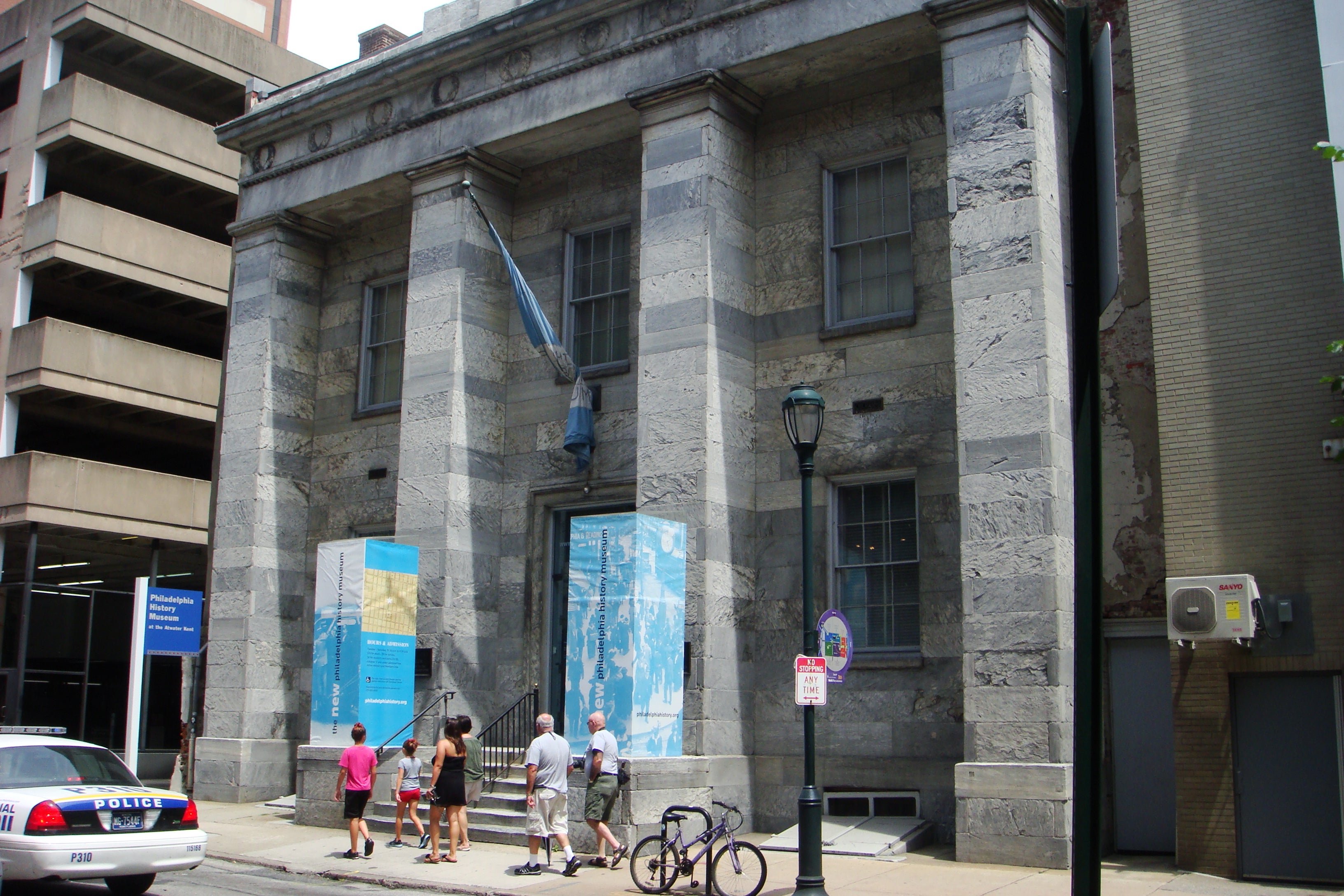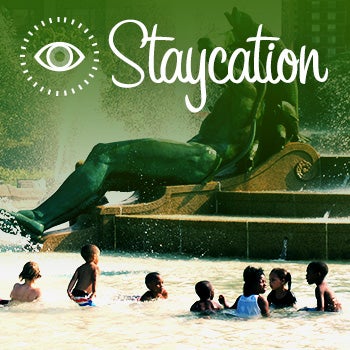 What to know if you go:
Location: 15 South 7th Street

Hours: Tuesday-Saturday, 10:30 am – 4:30pm

Admission: $10 adults, $8 seniors, $6 students and teens (13-18), children 12 and under free. Museum members and active military free. $20 for Family Pack.

Events: Check http://www.philadelphiahistory.org/upcomingevents for upcoming events
Just around the corner from the heart of Independence National Historical Park is the Philadelphia History Museum – a marble Greek revival gem, tucked into a row of modernist buildings. Philadelphians may recall the building as the former Atwater-Kent Museum, which closed, reorganized, and was reborn last year as the Philadelphia History Museum.
In its new incarnation the Philadelphia History Museum takes an easy, bite-sized approach to telling the city's story in six gallery spaces, highlighting pieces of Philadelphiana and the voices of individuals and organizations that have shaped the city. The new museum contains a quirky and vast collection of objects that together tell the 336-year story of Philadelphia.
The rotating galleries and captivating displays of objects ensure that a visit to the Philadelphia History Museum will be a different experience each time.
The two permanent exhibits, The Ordinary, the Extraordinary, and the Unknown and City Stories, display objects, maps and 3D videos, immersing visitors in Philly history in an informal and fun way. Hundreds of objects are displayed to transport you through the 336 years of Philadelphia history.
Each room is filled top to bottom with unusual artifacts intended to spark curiosity and capture your imagination. Everyday objects from different eras of the city's past share the same space: A book of mugshots with containing photos of criminals from the early 1900's (showing men with and without their hats) sits beside an iron slave harness and a 20th century Philadelphia fire hat. All of the objects are displayed without hierarchy at various heights to surround and submerge you in history. The eccentric displays allow the viewer to easily pick out the items most interesting to them and follow an unconventional trail through the past. Text is at a minimum and I-Pad touch screens are available for use if you are interested in discovering more information about each object.
Three of the museum's six galleries have rotating exhibits where Philadelphia can tell its own story. The current rotating gallery on the first floor, Philadelphia Voices: Private Lives in Public Spaces: Bringing LGBT History Out in the Open, tells the story of the William Way LGBT Community Center. Four new exhibits a year will open in this space, presented by organizations deeply rooted in the city.
On the second floor are two more rotating galleries – "Played in Philadelphia" and "Made in Philadelphia" – devoted to illustrating the city's sporting and manufacturing heritage. Currently on display are exhibits about Phillies fandom and craft brewing in the city. Featured objects include Benjamin Franklin's drinking cup, a full size bar with a colorful mural of McGillins Old Ale House, Philadelphia's oldest functioning bar and seats from Veterans Stadium.
An example of the museum's diverse displays.

Mugshots

City Stories: an introduction to Philadelphia
WHYY is your source for fact-based, in-depth journalism and information. As a nonprofit organization, we rely on financial support from readers like you. Please give today.