Mid-Century Philly: 1300 block of Chestnut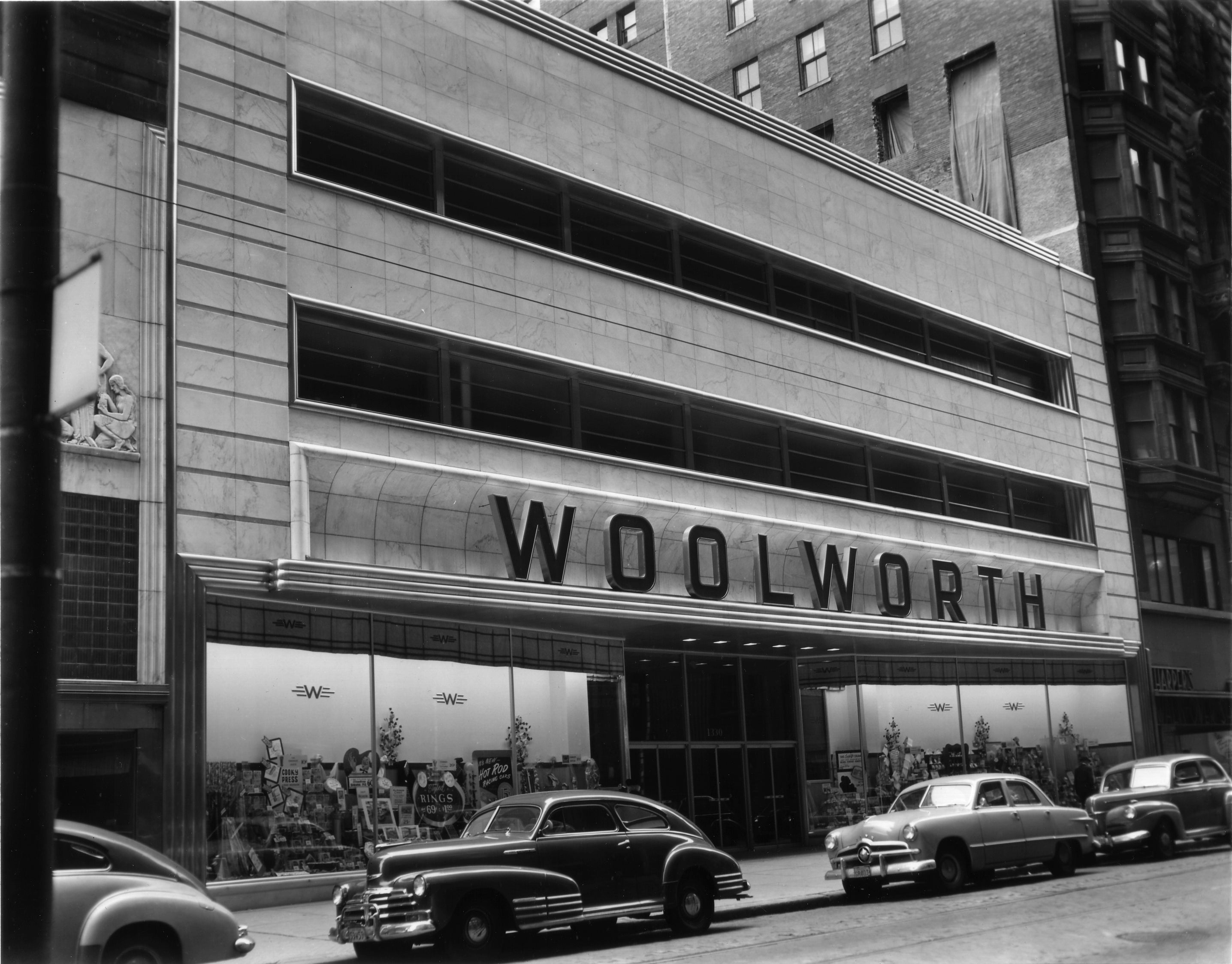 (Parker & Mullikin, Free Library of Philadelphia Print and Picture Collection)

(Parker & Mullikin, Free Library of Philadelphia Print and Picture Collection)

Our Mid-Century Philly set continues today with a look at the south side of the 1300 block of Chestnut Street.
Recognize the storefront above? When this F.W. Woolworth store opened at 1330 Chestnut in 1949 it was the largest store in the chain. Woolworth's closed in the 1990s and the building's ground floor is now a West Elm, with Lucky Strike lanes upstairs and Blick below. The mod storefront's lines work well for the current tenants, don't you think? Click here to compare to today.
Below, we see an A.S. Beck shoe store and Fresh Loft Candy shop at 1318 Chestnut. Remember what was recently in the Beck shop (now vacant)? Mitchell & Ness was located there a few years back, but like much of Chestnut East, this building has stayed vacant for some time.

———
These images are part of the Parker & Mullikin collection held by the Free Library's Print and Picture Collection.