May 22: The magic of Philly stoops | Post-preservation | Two new Amtrak stops?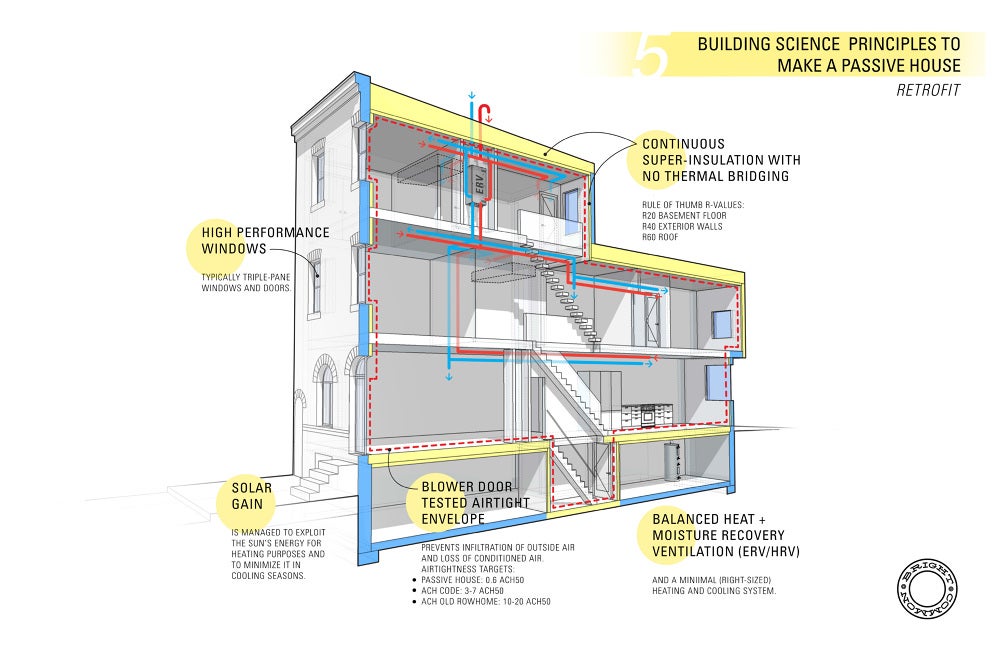 Philly Mag's Brian Howard pens an ode to the Philadelphia stoop, declaring the stoop the best spot for impromptu parties, block cleanup discussions, and neighborhood camaraderie. Referencing his experience living on a small block in South Philly, Howard writes about the colloquial verb amongst neighbors "to café," which is an open invitation to drink on your stoop. PennDesign historic preservation program chair and PennPraxis director Randy Mason explains the magic of a stoop "as a transitional space" between public and private space, and points out that Philly's lower stoops are more inviting, compared to Brooklyn's ornate stoops, and "it's this approachability that is key to good stoop sitting" and better urbanism.
Hidden City's Michael Bixler interviews Bright Common's Jeremy Avellino on passive house building and bringing historic preservation into the 21st century. Bixler and Avellino discuss 'post-preservation,' "where a decrepit old home or industrial building that has been abused by years of bad alterations, neglect, or deterioration presents the opportunity to do something new, a radical reconstruction, while designing with the original form in mind." While Avellino cites successful projects including PlayArts (the old Thompson Bathhouse under the El), House Askew, and the Pickle Factory, he explains the cost benefits to retrofitting and integrative design, but says that tradition, standard building practices, and limited budgets present challenges.
Catherine Laughlin, contributing to the Inquirer, interviews Raza Properties' Rahil Raza, a residential and mixed-use developer who has built or rehabbed structures "in several of Philadelphia's gentrifying neighborhoods: Sharswood, Point Breeze, Francisville, [and] Brewerytown." Raza's target market is young working- and middle-class Philadelphians who can't afford the luxury new construction downtown, and Raza argues that "city initiatives typically focus on the needs of lower-income households, and other income groups 'are often ignored.'" Laughlin writes that representatives from the Brewerytown-Sharswood Community Civic Association and Beech Interplex, a social-services group working in the area, both welcomed development but each offered words of caution.
The Pennsylvania Senate Transportation Committee voted unanimously to recommend a nine-month review to determine the cost of adding two Amtrak passenger train stops between Pittsburgh and Harrisburg, the Post-Gazette reports. In addition, PennDOT "also is looking into the possibility of supplementing train service with bus service, something Amtrak has done in other regions." PennDOT spokesman Rich Kirkpatrick said "studies have shown it would cost $3.75 million to $6 million to add one more passenger train, plus capital improvements estimated at $100 million in 2005."
Northampton County Council voted unanimously Thursday to allocate $594,000 for seven municipal park projects, Lehigh Valley Live reports. Each park project will receive between $14,400 and $347,000, for projects ranging from adding "Americans with Disabilities Act-accessible pathways, parking spots, [and] benches," "construction and extension of the Tatamy, Two Rivers and 9/11 National Memorial trails," and to rehab benches and walkways. Townships will match or augment these funds, and in several cases state grants will also go toward individual projects.
WHYY is your source for fact-based, in-depth journalism and information. As a nonprofit organization, we rely on financial support from readers like you. Please give today.