March 8: PHL runway expansion on hold | Bike counts down | Remapping Wissahickon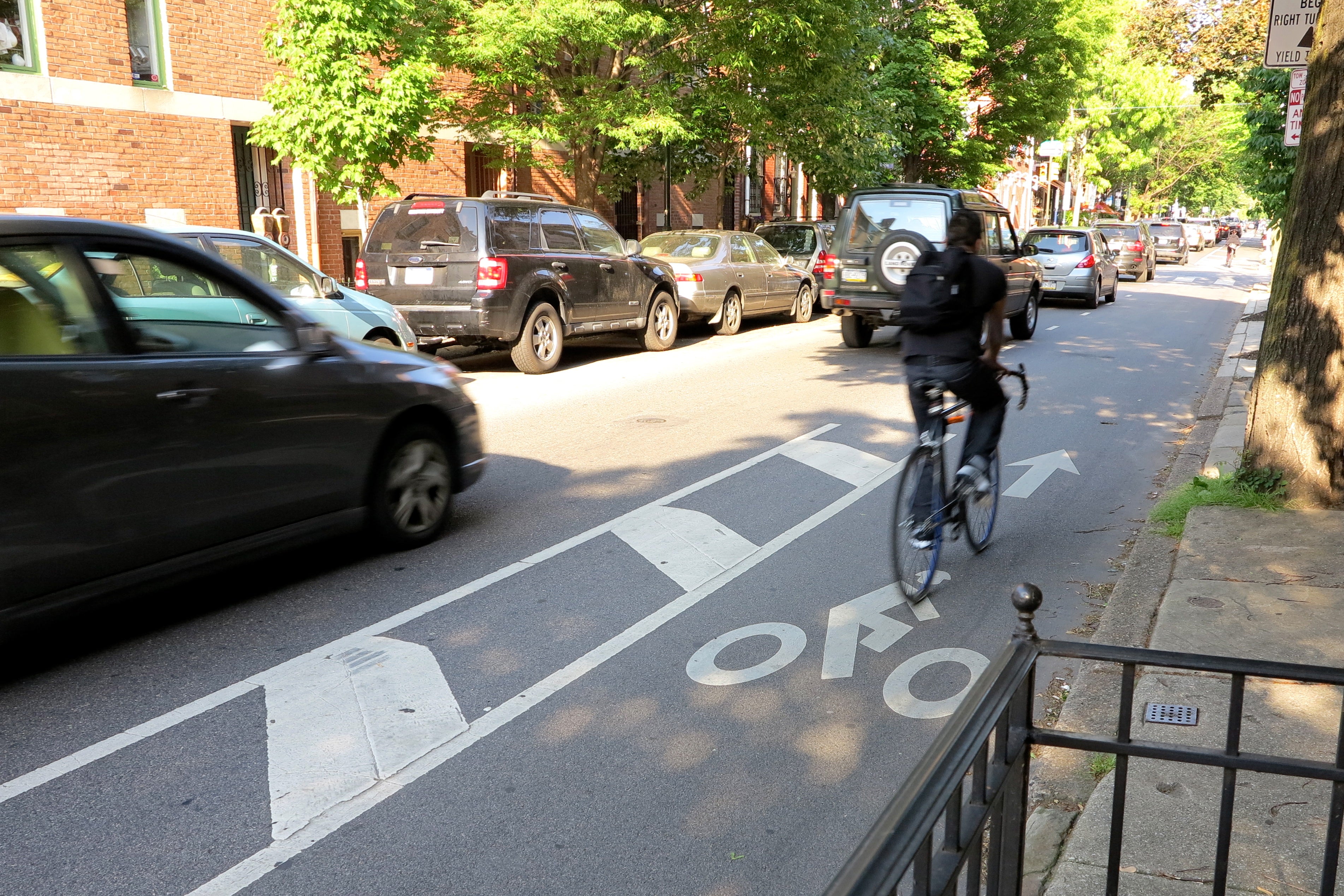 Linda Lloyd talks with new Philadelphia International Airport CEO Rochelle "Chellie" Cameron, who is putting a runway extension on hold to focus on customer experience issues and upgrades to existing facilities. ""Because the delays are not as bad as they were, because the takeoffs and landings are less, we really need to look at terminals. They are old, and they are small. And that's what people see," she said.
The Kenney administration will release their budget proposal in machine-readable file format in a week or so, confirms Juliana Reyes. Members of the civic hacking community pushed back when Kenney's budget documents were released in the dread PDF format. "PDFs are the scourge of the open-data set," writes Reyes, "Code for Philly's Chris Alfano reminded us that last year, the Nutter administration made a big move by releasing budget documents in an open format. That is, not just PDFs, but files that people and machines can do something with."
John Corrigan has the details on the Planning Commission's zoning remapping proposal for the Wissahickon neighborhood. Neighbors have been interested in creating a Neighborhood Conservation Overlay, and zoning remapping is the first step in that process.
The Bicycle Coalition's annual bike counts saw a small dip this year, writes Zach Mentzer. Among the takeaways: "Cyclists are riding where it is safest for them to ride and in these areas they are more observant of traffic laws. Of the top five locations with the highest number of bikes per hour, 4 out of 5 have buffered bike lanes."
Last Week Tonight host John Oliver takes on the unlovely topic of special districts (water and fire authorities, school districts, etc.) that have a tendency to proliferate unchecked in many states. Pennsylvania currently has over 1,500 active authorities, and the Commonwealth used to have over 2,700 school districts in 1955. A change in state law led to a wave of consolidations that left "only" 600 in 1962, and further changes brought the number down to 500.