$1 million in federal funding flows to the Mann Center
The Mann Center's infrastructure improvement will be supported by the $1.5 trillion dollar spending bill recently signed by President Biden.
The Mann Center for the Performing Arts in Philadelphia has received $1 million in federal funding for infrastructure improvements. The funds come as part of the $1.5 trillion spending bill President Biden recently signed into law.
The Mann is about to turn 50 years old in 2026. CEO Catherine Cahill said the open-air performing arts venue built in 1976 is like an older house with deferred maintenance needs.
"That is what I call, affectionately, the 'no-see-em's': electrical work, transformer work, very expensive and critical things that are aging fast here," Cahill said. "We are trying to address them as quickly as we can."
In addition to upgrading the campus' electrical systems, the Mann is in the midst of a long-term, multi-phased capital transformation project that will improve the center's stormwater management, build its fourth stage – the Skyline Stage – as a permanent structure, and renovate the entrance plaza.
"If you come in our main gates for a big show, the lines from the bathrooms to the food to the concessions all get mixed up," Cahill said. "We are not maximizing revenue to the extent that we can, but more importantly we're not giving the right guest experience. We need to add more bathrooms."
The Mann Center is owned by the city of Philadelphia and operated by an independent non-profit organization. As an open-air performance venue it operates only in the warmer months of the year when it employs as many as 564 full-time workers, according to the Center, and generates a $50.4 million economic impact. The center also offers free arts education programming to 30,000 children.
Congressman Dwight Evans was instrumental in securing the federal funding for the Mann, and says it is an example of President Biden's idea of "human infrastructure."
"When you look at the challenges that we have, not just here in Philadelphia but across the nation, we want to ensure there's an environment where you don't have violence, an environment where it makes an outcome and reduces poverty," Evans said.
In addition to the Mann Center, Evans has secured a total of $6.3 million of the federal spending bill, for eight entities in Philadelphia: the Black Doctors COVID-19 Consortium, Share Food Program, Nicetown Sport Court, the 52nd Street Initiative, Philadelphia Youth Basketball, Vestedin (West Philadelphia Financial Services Institution), and Allegheny West.
The 2022 season of outdoor events begins at the Mann on April 13, with a concert by Alt-J and Portugal the Man.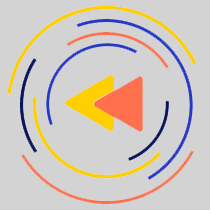 Saturdays just got more interesting.
WHYY is your source for fact-based, in-depth journalism and information. As a nonprofit organization, we rely on financial support from readers like you. Please give today.