Lynne Abraham bids "adieu" to Burholme community groups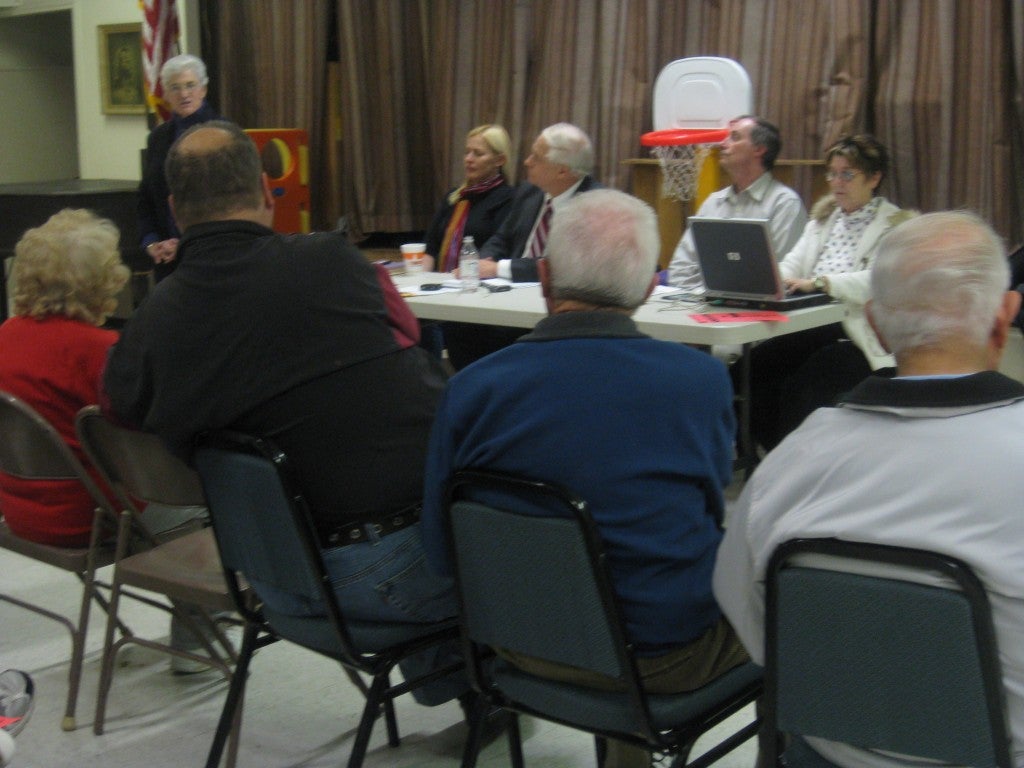 There is nothing more important than a community "involved in its own life," District Attorney Lynne Abraham said to attendants at last night's monthly meeting of the Burholme Civic Association and Town Watch groups.
Abraham, a frequent guest of the Burholme groups, came to say farewell, as she is stepping down as District Attorney after 19 years on the job. She will be replaced by Democratic District Attorney-elect Seth Williams.
"The most important thing," Abraham told the crowd of about 20, " is to stay very much involved in your neighborhood." As she expressed her appreciation for the nearly 20 years of support from the Burholme community, the outgoing D.A. called community activism a "dynamic process," comparing Burholme to a garden that flourishes when tended to.
In the video below, D.A. Lynne Abraham explains the importance of town watch groups, and her expresses her appreciation for Burholme residents' activism.
Abraham commended those at the meeting, saying Burholme Civic/Town Watch is one of the most involved and long-serving groups. "Burholme is better off because of you," she continued.
Before leaving, Abraham promised she'll continue her role as a public servant, but in a different capacity. The D.A. said she may one day run for an office, but has not determined when, where and for what position.
"This is not farewell, farewell," Abraham vowed. "More like adieu."
Also at last night's meeting…Burholme Civic Association President Al Taubenberger gave Abraham a gift certificate to Moonstruck restaurant on behalf of the neighborhood. Abraham gave a gracious "no thank you," saying it would be unethical to accept a gift. She suggested the group give the gift to a needy family in the neighborhood. Taubenberger presented the certificate to an Iraq war vet, who has just returned home…The groups will meet next on Jan. 14, 2010.