Lower Schuylkill from hidden to hotbed?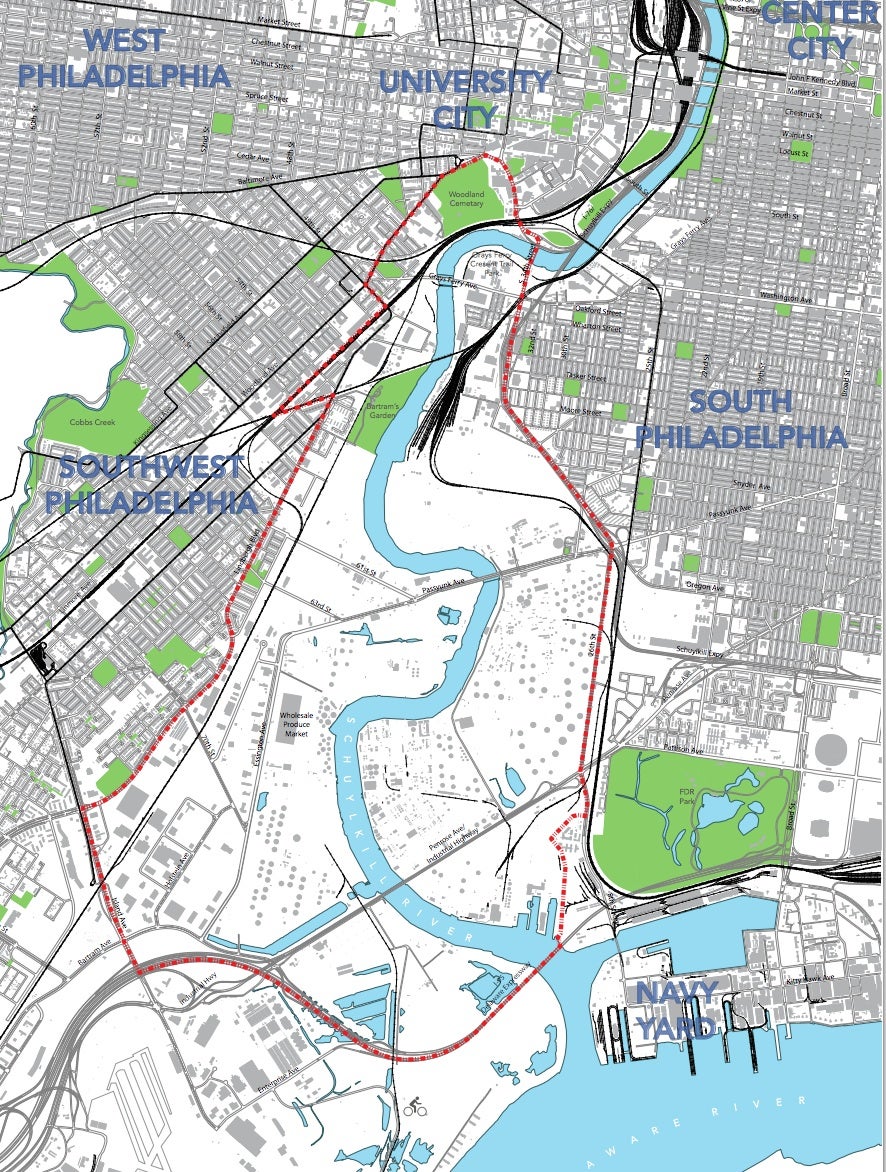 Is the Lower Schuylkill Philadelphia's next great opportunity?
Harris Steinberg, executive director of PennPraxis*, had an opinion piece in Sunday's Inquirer calling attention to the enormous potential presented by 4,000 industrial acres the Lower Schuylkill – an area of "mystery and promise." The Schuylkill, from the Dutch for "hidden river," is being thrust into a planning spotlight.
The Philadelphia Industrial Development Corporation, Commerce Department and Planning Commission have been jointly developing a plan for the Lower Schuylkill since November.
The area has 68% of the city's vacant or underused industrial land, its transportation access is excellent, and it sits between two development hot spots: the Navy Yard and University City.
Steinberg describes the a possible future for the Lower Schuylkill: An elegant 21st-century landscape of new industrial, office, and research buildings, historic industrial structures, sweeping recreational amenities, environmentally sensitive wetlands, and beautifully engineered bridge crossings.
State-of-the-art research and development facilities that build upon Philadelphia's leadership in the chemical, pharmaceutical, and life-sciences industries lining the riverfront, complete with the extension of the Schuylkill River Trail and parks that deftly manage storm water. Could the Lower Schuylkill really become a new regional hub of economic, educational, environmental and employment opportunity? To Steinberg, "this area has the potential to become a clean, green, urban machine that will power the economic engine of Philadelphia well through the 21st century."
Want more:
*PlanPhilly is an independent news gathering entity affiliated with PennPraxis.