Longtime Delaware Democrat switches to GOP, runs for attorney general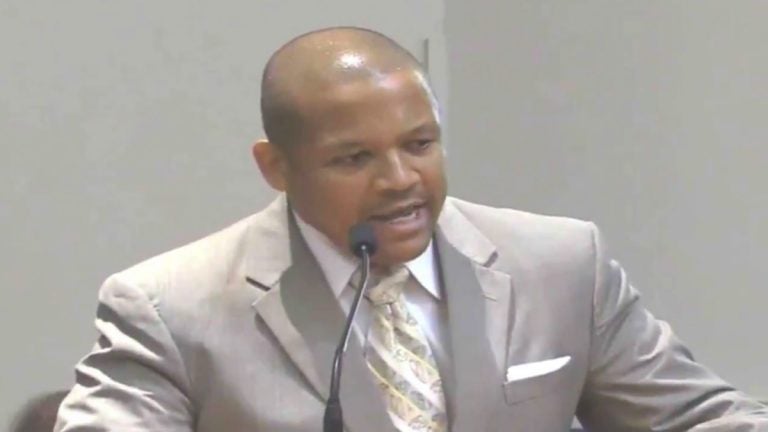 Bernard Pepukayi, a lawyer with long-standing ties to the Delaware Democratic party, has switched his party affiliation and is running as a Republican for attorney general.
Pepukayi filed his change of registration and candidacy papers Monday after former Sussex County prosecutor Peggy Marshall Strong quit the race last week, leaving the GOP without a candidate. Strong said she withdrew after talking with her family, but offered no further explanation.
Pepukayi, 45, is a former Family Court commissioner who also served as deputy legal counsel to Democratic Gov. Ruth Ann Minner and as county attorney under former New Castle County Executive Tom Gordon, also a Democrat.
Pepukayi said his decision to run for attorney general is not based on political opportunism, but on his concerns for the community and his desire to improve Delaware's criminal justice system. He said he decided to enter the campaign after attending a recent debate among the four Democratic candidates seeking the attorney general nomination and not being satisfied with their answers, describing them as "business as usual."
Pepukayi said that, as attorney general, he would focus on juvenile justice and reducing recidivism in an effort to keep people from entering the criminal justice system.
"I know what it's like to be caught up in that system. … I think I understand the system better from the inside and the outside," said Pepukayi, who was convicted as an adult in 1991 of selling cocaine to an undercover officer when he was 17. Pepukayi, formerly known as Bernard Howard, was sentenced to four years of probation. He received a pardon in 1998 from Democratic Gov. Tom Carper.
In 2008, following a request by Minner for an advisory opinion, the Delaware Supreme Court ruled that Pepukayi's conviction did not prohibit him from serving as a Family Court commissioner.
State GOP chairman Michael Harrington said Pepukayi's experience makes him more qualified than any of the other candidates running for attorney general to serve as Delaware's top law enforcement officer.
"It's all about purpose, not politics," said Harrington, adding that Pepukayi's candidacy as a black Republican running for attorney general is a landmark achievement for the GOP.
Two of the Democratic candidates in the race, LaKresha Roberts and Chris Johnson, also could make history by becoming Delaware's first black attorney general. Roberts formerly served as chief deputy attorney general under Democratic incumbent Matt Denn, who is not seeking re-election. Johnson is former deputy legal counsel for Democratic Gov. John Carney.
The other candidates are Kathy Jennings, who has served as both state prosecutor and chief deputy general, and Tim Mullaney, a former police officer and U.S. Marshal who served as county attorney for New Castle County and as a division director and chief of staff for former attorney general Beau Biden.