Local congregations more prepared for second pandemic Passover than first
"There's a lot in the Passover Seder that has to do with rebirth and starting again. It kind of feels that this year will feel much more like that."
Listen
1:26
Last year, the COVID-19 pandemic shutdown hit just a few weeks before Passover. Many people had to scramble to figure out how to familiarize themselves with a new technology — Zoom — to be able to have a remote family Seder through a grid of tiny digital boxes on a computer screen.
"We had, I think, 30 boxes in our room screen and upwards of 50 people," said Zack Feinberg, an attorney living in East Kensington. "It was frustrating. I mean, you could see some of the little kids getting frustrated with the process and getting antsy, as they always do. But it was fine. We made it work."
This year, the Feinbergs are not going to repeat that. Instead of an online Seder, a small number of Feinberg's immediate family members will get together in person at his parent's house in Morris County, New Jersey.
Not only do they want to avoid the awkwardness of a massive Zoom session, but the Feinbergs will be celebrating a more hopeful future: They all have been vaccinated.
Passover will come with a sense of optimism missing last year when Feinberg's father got infected early on with the virus.
"My dad found out he got COVID around March 15 or 16," said Feinberg. "I think the fear attached to that inspired us to get together as 50 or 60 people on Zoom, to support my dad. Everyone was scared of what was going to happen."
Feinberg's father recovered from COVID-19, but he said the virus has left lingering effects. A year later, he still has a persistent cough.
For many Jews, Passover 2020 was the first major religious event of the pandemic, arriving under a cloud of dread that the infection might quickly spread suffering and death – which it did. This year, many are entering the holiday with a bit more optimism.
"The Hebrew word for Egypt is mizraim, and this is a holiday that celebrates being free from Egypt. Mizraim translates as 'the narrow place,'" said Leah Berkowtiz, rabbi of Congregation Kol Ami in Elkins Park. "So there's this idea of you're going through this narrow place and you come out on the other side, and you're free."
"This year, with the vaccines coming out … there is that sense of, 'we are coming to the end of being in this narrow place,'" she continued. "We hope so."
Congregation Kol Ami will again be hosting an online Zoom session for second-night Seder. Kol Ami has a congregation of about 150 families, and last year about 70 households logged into the online Seder, more than would normally come to an in-person Seder.
"We're a smaller congregation, which means we don't have the same resources that some larger congregations might have. So we thought that things like livestreaming were out of our reach and we're never going to be able to do them," said Berkowitz. The pandemic proved this was not the case.
Kol Ami learned a few things in the last 12 months of online worship. Everyone became more Zoom-savvy, and learned to mute themselves. For the recent Purim holiday, which many celebrate in costume, people used video filters to digitally dress themselves up inside their Zoom boxes.
They also learned the importance of cyber security. Last year, as the congregation gathered online to read Kaddish – a prayer for the dead  – a group of uninvited people "Zoom-bombed" the service to say violently anti-Semitic things and post pornographic images.
Now, Kol Ami Zoom links are not shared publicly. Among other safety measures, congregants must register in advance to obtain the login information.
David Leopold, of Bucks County, will be gathering again over Zoom with his extended family for Passover, repeating a process he describes as "chaotic."
"Do I think it's going to be any less chaotic this year than last year? I don't think that's going to be the case, because I know all the players," he said. "When we're together it's chaotic and noisy. Everyone's talking over each other. So in some ways, that'll be reassuring."
Leopold's family is spread across seven states and three time zones. He said the online Passover Seder – last year and this year – is a rare moment when everyone can get together, digitally.
"Last year was, 'Wow, this is all new and we don't know what's happening.' Now everyone is going to be, 'Hey, when did you get your vaccine?' or 'when are you getting your vaccine? What do you plan to do?' We'll be planning for what happens next in a way that I don't think we could do last year."
Some members of Leopold's family are fully vaccinated, others only have had one shot, others none at all. There will be a lot to talk about.
"There's a lot in the Passover Seder that has to do with rebirth and starting again. You know, you eat the celery because it's spring and it's a new life," he said. "It kind of feels that this year will feel much more like that."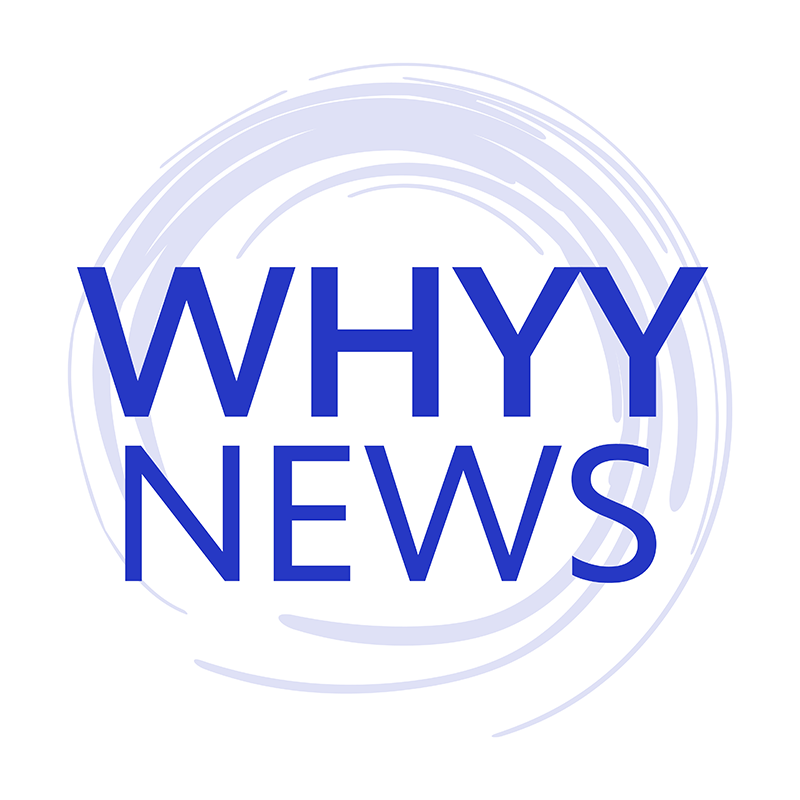 Get daily updates from WHYY News!
WHYY is your source for fact-based, in-depth journalism and information. As a nonprofit organization, we rely on financial support from readers like you. Please give today.