Defense in Johnson trial starts with tense testimony from Universal employee
Things got testy while prosecutors cross-examined Gregory Scott, a former special assistant at Universal Companies, the nonprofit at the heart of the bribery trial.
During the first day of defense testimony, Assistant U.S. Attorney Eric Gibson grilled a former Universal Companies employee about his role at the nonprofit, which sits at the center of the federal bribery trial of Philadelphia City Councilmember Kenyatta Johnson.
Thursday's two-hour interrogation included questions about Gregory Scott's day-to-day duties as a special assistant, but also some unusually testy exchanges concerning Scott's handwriting and whether his responsibilities ever saw him provide gum to his boss, former Universal CEO and co-defendant Rahim Islam.
"I wasn't really the gum carrier," quibbled Scott, now a candidate for state office in Montgomery County, before saying that he had given an Altoid mint to Islam.
Scott's response prompted Gibson to quickly pull up a section of Scott's grand jury testimony from 2019, which showed that Scott had mentioned gum while describing the typical duties of a body man — political jargon for a close personal aide to an elected official or executive.
At another point, Gibson implied — not so subtly — that Scott was being adversarial on purpose because Gibson was on the team that sent former U.S. Rep. Chaka Fattah, another one of Scott's former bosses, to prison in 2016 in another corruption case.
The rest of Gibson's cross-examination focused on Johnson's wife and co-defendant Dawn Chavous, who prosecutors say had a "low-show" consulting contract with Universal so the organization could conceal nearly $67,000 in bribe payments to her husband, an assertion defense attorneys have spent most of the trial trying to discredit.
Gibson pushed Scott on his implication that Universal had received a $100,000 donation from a prominent charter school supporter as a result of work done by Chavous.
While being questioned by defense attorney Barry Gross, Scott said Chavous had organized a tour of Universal for Janine Yass. And that the tour had translated to Yass, who sits on the board of the Philadelphia School Partnership, donating to Universal.
But when it was his turn with Scott, Gibson argued that another consultant had made that happen.
"Mrs. [Cassandra] Jones' proposal resulted in the check from Mrs. Yass," he said.
The gift was a foothold in a larger argument the prosecutor tried to drill into jurors throughout the day: That Universal never really needed Chavous' services, despite her connections to elected officials and relationships with prominent players in the school choice movement.
For example, argued Gibson, Universal already had inroads with those groups.
Scott, who said Chavous "worked all the time," disagreed.
​​"There were organizations that we either attempted to work with or we had worked with that we didn't necessarily get traction," said Scott. "She could help facilitate and bring those partnerships together."
Earlier in the day, jurors heard testimony from Jeff Brown, CEO of Brown's Super Stores, which  operates several ShopRite supermarkets in Philadelphia.
Brown, considered a potential mayoral candidate, partnered with Universal on a program that offered jobs to culinary arts students at Audenried Charter High School in South Philadelphia, one of several schools operated by the nonprofit. Under the initiative, they would apply to work for the prepared foods department.
"Who brought this idea to you?" said Gross
"Dawn," said Brown, referring to Chavous.
Around the same time, Brown also toured Audenried, including its culinary arts program, one of several technical programs offered at the campus. The visit was coordinated by Chavous, who he said had "impeccable follow up skills."
The government did not cross-examine Brown.
Defense testimony resumes Monday.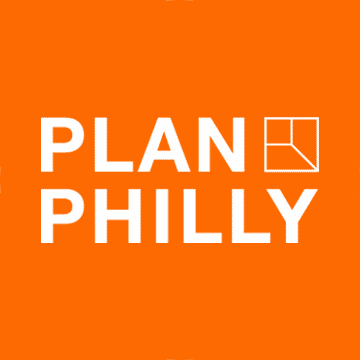 WHYY is your source for fact-based, in-depth journalism and information. As a nonprofit organization, we rely on financial support from readers like you. Please give today.