Kensington neighbors make Shakespeare their own
A company of residents from the area around Harrowgate Park mined Shakespeare's "Pericles" to tell the story of their neighborhood.
Listen
2:30
This weekend, a group of residents in the area around Philadelphia's Kensington neighborhood will be staging an experimental version of a Shakespeare play. They will be taking liberties with "Pericles, Prince of Tyre," deconstructing it into a performance that reflects their own experiences.
"This is if you just took one little, microscopic part of William Shakespeare and turned that into something bigger," said Monica Wright, a participant in the theater project and the owner of Mango Bahia, a small restaurant at the corner of Harrowgate Park.
Similar to what playwright Tom Stoppard did in his celebrated play "Rosencrantz and Guildenstern are Dead," based on two minor characters from "Hamlet," this play borrows its structure from Pericles' story of visiting a string of kingdoms by ship and encountering adventures in each one. "Peril's Island" then takes its own path.
This play features the title character Peril, an amnesiac trying to remember her own past, visiting a string of abstracted memories enacted through pre-recorded sound and choreographed movement. The lead character is portrayed by two actors: the older character finds herself face-to-face with her younger self.
Performed in the round, there are six speakers surrounding the center circle of Harrowgate Park, each playing back a different conversation pulled from Peril's memory set to original music. In the center, the cast of characters silently performs six narrative dance sequences. Depending on where you're standing in the park, the experience will be different for different sections of the audience.
"Peril's Island" is a production of Shakespeare in Clark Park, which annually produces free, outdoor plays in West Philadelphia. It just completed its run of "Pericles," more or less faithful to the original script.
This year the company has expanded into other parks in other Philadelphia neighborhoods, using Shakespeare as a launching point to engage residents in a creative process to devise their own stories.
This weekend is "Peril's Island" in Harrowgate/Kensington. Next weekend will be "Germantown Plays Pericles," in Germantown's Vernon Park, set up as a performative neighborhood fair featuring art installations, music, games, and local neighborhood organizations arranged in six thematic sections corresponding with six themes from "Pericles."
The participants in the Harrowgate play were recruited almost two years ago, introduced to the story of Pericles, then guided through workshops and discussions to craft their own tale. It was then written as a script by Philadelphia playwright Alexandra Espinoza.
"We explored the themes, ideas, and characters of Pericles and then really delved into: What are the issues that are important to you, in your lives?," said Shakespeare in Clark Park's artistic director Kittson O'Neill. "For us, it's been a really fun way to use Shakespeare as a springboard to empowering the voices of our neighborhoods."
The creators and performers of Peril's Island come from the Kensington, Harrowgate, and Frankford neighborhoods around Harrowgate Park. They were all paid for their time and creativity.
"I'm not going to lie. They said it's going to be $500. I said, 'Five hundred dollars?!'" said Michele "Michy" Rivera, 17, who plays the co-lead as the younger Peril. "At first I was, like, 'Oh yeah, I'm getting money.' Then I was… I actually really like it, whether I got paid or not. It's a really good program."
Rivera has some performance background as a hip-hop crew dancer; her boundless energy fuels her portrayal of the younger Peril. She and her older brother Michael, 18, learned about the program through their church youth group at nearby St. Joachim in Frankford.
"I thought it was going to be scripts and memorizing stuff and everything was already made," said Michael. "But they asked questions. We put in our input. They said there's no wrong answer at all, just think of anything. It's crazy to think about the product, where it came from: It was just us thinking."
The story of Peril's Island mostly revolved around two rival groups: the Builders and the Pirates. The Builders busy themselves with constructing a sculptural fountain in the center of the park. They are thwarted by the Pirates who take it down.
What could be read as a story of gang warfare, or a story about the forces of progress versus the forces of chaos, gets complicated as the boundary between heroes and villains start to blur. Relationships form across the divide.
"The older Pirates are the villains, and the older Builders are the villains," said Michy. "The younger Pirates are, like, 'I don't know if I want to be a Pirate all the way because I want to be sweet to the Builders. They didn't do anything to me, but my Pirate family will be mad at me.' So basically they are stuck between choosing sides."
"It's sort of like a Venn diagram," said Michael. "There's Builders and then there's Pirates, and in the middle it's people who are content with both sides. I found that interesting because it's not just one side against the other. It's a bunch of people scattered around."
Monica Wright, who plays the older Peril, says that is the story of this neighborhood, which is burdened with high crime and has become the epicenter of the city's opioid crisis.
"It reflects what we're going through right out here," said Wright. "I mean, are the addicted the bad guys? Am I a good guy? You know what I'm saying? Are the cops the good guys?"
Wright said the play gets to the heart of the neighborhood in a sweet, innocent way.
"That's miraculous because there's nothing sweet and innocent about here," she said. "But when I go to those rehearsals, we get the chance to be sweet and innocent in a crazy neighborhood."
Wright and the other participants have been with this theater project for almost two years. Shakespeare in Clark Park's original intention was to have these neighborhood productions happen in the summer of 2020, but the COVID pandemic delayed everything.
During the downtime, work on the play was paused but the crew was not idle. Wright's sandwich shop is licensed by the USDA to provide free lunches to schoolchildren during the summer months. In the fall of 2020, when remote schooling was beginning and Wright's lunch program was winding down, families and children stopped coming to her corner store to pick up food.
Afraid she would lose contact with her neighbors during the pandemic, Wright got help from "Peril's Island" director Sam Tower to deliver food and engage families with arts-and-craft projects.
"We were really concerned about these families that we gave summer lunch to. How were they going to deal with what was going on?" said Wright. "We started taking them art supplies and drama lessons, things like that would come with the food. I did that until I exhausted my extra money from the summer lunch program. So maybe we lasted until October. Then around March, Sam got funding to continue what we did."
Tower, through the theater company she co-founded, Ninth Planet, received a grant from the Henrietta Tower Wurts Memorial fund (via the Philadelphia Foundation) to continue assisting Wright in distributing food and children's craft materials to low-income families in South Philadelphia and the Kensington area.
Tower, along with a cohort of theater artists from both Shakespeare in Clark Park and Ninth Planet, offered online sessions to teach families sheltering at home how to make things like shadow puppets. Then they created a community Facebook page whereby recipients could share what they made with one another.
"It was a really nice collaboration between all of us," said Tower. "We wouldn't have been able to do it if we didn't meet through this project."
Wright, who grew up in West Philadelphia and relocated to the Kensington area two decades ago, said that, too, is the story of this neighborhood.
"This was an area I was told as a kid never to come to," she said. "I came here and I actually found a wonderful neighborhood with people — despite whatever is going on in their life — they stick together in Kensington. It doesn't matter: race, drug addiction, whatever crazy is going on in somebody's house, people in Kensington stick together."
"Peril's Island" has a planned run on Friday, Saturday, and Sunday at 6 p.m., for free in Harrowgate Park. Audiences are urged to check the website beforehand, as show times may change due to excessive heat or rain.

WHYY is one of over 20 news organizations producing Broke in Philly, a collaborative reporting project on solutions to poverty and the city's push towards economic justice. Follow us at @BrokeInPhilly.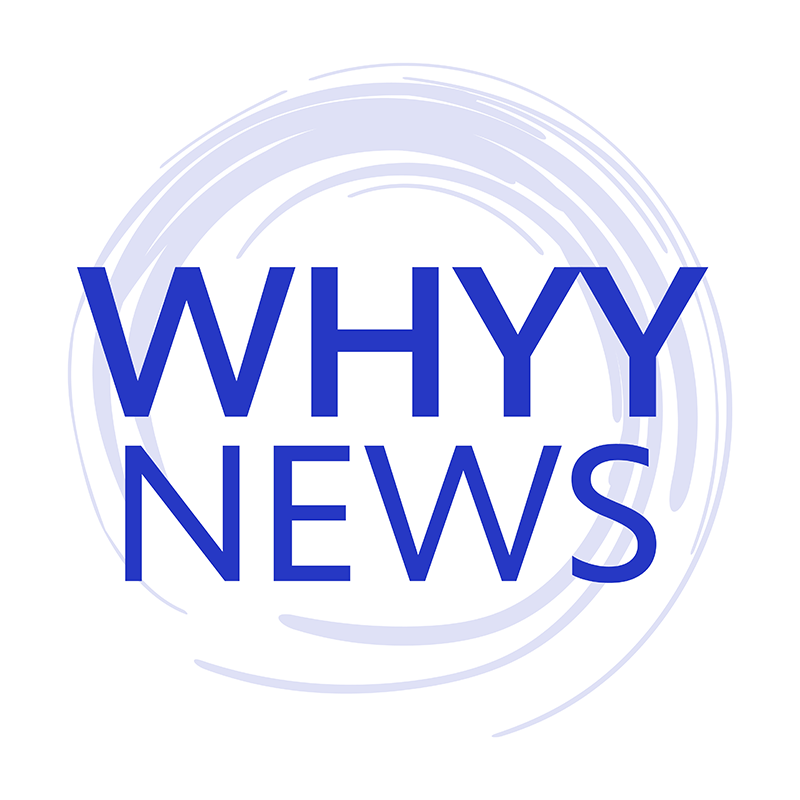 Get daily updates from WHYY News!
WHYY is your source for fact-based, in-depth journalism and information. As a nonprofit organization, we rely on financial support from readers like you. Please give today.