Kensington development team seeks middle ground between gentrification and stagnation
A former bank will become a commercial kitchen and event space. A textile factory will feature apartments and commercial space.
At the edge of East Kensington, directly beneath the Market-Frankford El, sit two vacant industrial buildings situated between two real estate realties. Just south of East Lehigh Avenue, not far from the Fishtown border, single-family homes have sold for double the city median. While just north of Lehigh, closer to the epicenter of the city's opioid crisis, they typically sell for less than half that amount.
In that stark gap, developers Tayyib Smith and Jacob Roller see an opportunity to forge a middle ground — to create a pair of spaces that can benefit the broader community, even if it's more challenging and potentially less lucrative than the residential projects that have become increasingly common in the neighborhood.
"We try to find this third way between the so-called YIMBY and NIMBY movements," said Roller.
The adjoining properties — a former textile factory and bank — cap East Huntingdon Street at Kensington Avenue, directly across the street from Huntingdon Station and the Temple University Hospital-Episcopal Campus.
Both buildings are roughly a century old. Both have sat empty for the better part of two decades.
The former factory, a roughly 38,000 square-foot space, will be adapted into a four-story property featuring a mix of apartments and commercial space, including creative offices, retail, and a restaurant, said Roller. A five-story apartment building will rise from a parking lot directly east of the factory, and be integrated into the design of its next-door neighbor.
Overall, the project will produce 80 new apartments. More than a third of them will be affordable, priced for people earning up to 80% of the area's median income. 
For a couple, that translates to $67,450 a year, according to state data.
"We need market-rate housing. But we also need affordable housing that's going to have some type of relationship with the existing community," said Smith.
The project, which has drawn some criticism, recently passed the city's Civic Design Review Board, meaning construction permits are in the offing. Construction is expected to take roughly 18 months.
The bank building, slated to be under construction around the same time, is also expected to take just about as long to complete.
The first floor will be used as a food hall and event space. The basement will be transformed into a commercial kitchen where companies can lease space, including bakeries, takeout restaurants, and prepared food outfits.
Those companies will be required to participate in a workforce development program designed to help people recovering from drug addiction, as well as people who were recently released from prison.
"Maybe they end up getting trained as cooks. But more than anything else, it's how do they get a foothold back in the working world and then have the supports they need," said Casey O'Donnell, executive director of Impact Services, the nonprofit that's building the program. It will also provide wrap-around services, such as case workers, to participants.
Combined, the projects represent a $30 million investment in the neighborhood. The total includes $6 million in federal new markets tax credits, which are designed to "attract private investment to distressed communities," according to a U.S. Department of Treasury website.
John Theobald, who chairs the zoning committee for the East Kensington Neighbors Association, said while some residents have raised concerns about density and parking, the civic group largely supports what Smith and Roller are bringing to the area.
Both projects are in line with planning work the group has undertaken over the last decade, an effort partially rooted in a desire to preserve the neighborhood's industrial past, he said.
"It was also to keep the neighborhood interesting and unique, and have daytime uses so that you had not just a bedroom community stuffed with apartments, but a community with businesses," Theobald said.
Nicole Westerman, director of real estate development and economic development for the New Kensington Community Development Corporation, is less pleased with the projects.
While she supports the adaptive reuse of the vacant industrial spaces, she takes issue with the residential component of the projects, the majority of which is composed of market-rate apartments that are one and two bedrooms.
"You're not building for the residents who are close by. You're building for the residents that will come," said Westerman, referring to people who live just north of the developments.
NKCDC focuses on an area that runs roughly between Lehigh and Allegheny Avenues and Kensington and Aramingo Avenues.
In 2021, the median family income there is $29,391. The median family income for the city is $49,127.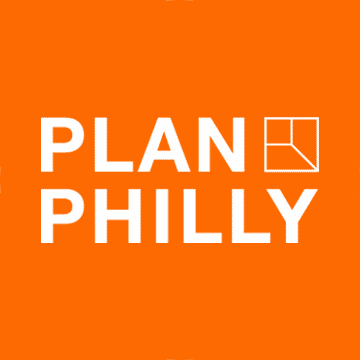 WHYY is your source for fact-based, in-depth journalism and information. As a nonprofit organization, we rely on financial support from readers like you. Please give today.