Kenney jabs Sessions over letter claiming Philly's sanctuary policy violates federal law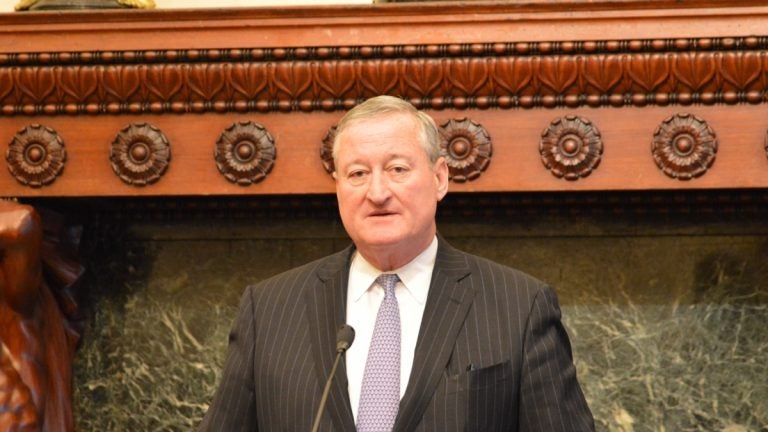 Philadelphia officials blasted U.S. Attorney General Jeff Sessions late Thursday after receiving a letter from the Department of Justice challenging the city's immigration policies.
The letter, sent Wednesday from Sessions' office, is the latest punch in an ongoing fight between  "sanctuary cities" and the Trump administration.
In it, the department argues Philadelphia is breaking federal law by largely forbidding police officers from asking about an individual's immigration status and refusing to detain suspected unauthorized immigrants unless there is an arrest warrant.
Philadelphia has until Oct. 27 to respond.
If the Justice Department does not consider Philadelphia to be compliant, it could rescind a $1.6 million policing grant from 2016. Future grants could also be on the chopping block.
"In our view, this has all been about political showmanship — about larger issues, about immigration policy that has nothing whatsoever to do with the grant money that we are, as American citizens and taxpayers, entitled to," said Mayor Jim Kenney during a press conference late Thursday afternoon at City Hall.
In August, the Kenney administration sued the DOJ over the Trump administration's efforts to withhold federal funding from cities with policies like Philadelphia's.
Over the past decade, the city has received more than $20 million in grants from the department to help pay for police overtime, courtroom improvements and juvenile delinquency programs.
Now, Sessions said, Philadelphia will get that money only if it allows federal agents into city jails to investigate inmates' immigration status and permits local police to hold those suspected of being in the country illegally, even after they're scheduled to be released.
The city has argued these conditions are an executive overreach.