'It just looks weird, know what I mean?' Efforts to reform redistricting in Pa.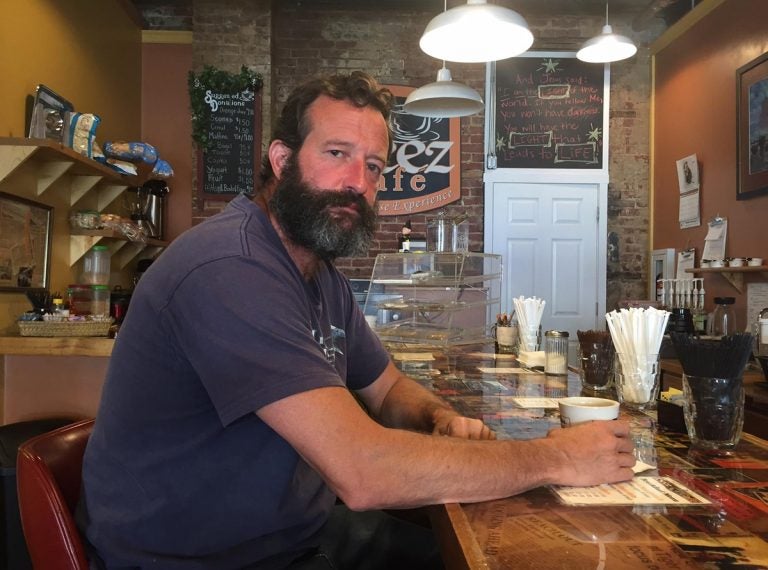 According to the state constitution, congressional districts should be compact, contiguous and respect county lines. But that isn't exactly the case for Pennsylvania's 12th.
"I've never seen a map like this. To me, I would've thought a district would be more central," said June Diehl of rural Somerset County.
"It's horrible. It's crazy. It's absolutely crazy," said Joan Baren Bregg of Sewickley, an affluent suburb in Allegheny County.
"It just looks weird, know what I mean?" said Landon Valentine of Beaver County.
Those three Pennsylvanians have at least two things in common. They're all represented by Republican Keith Rothfus, and they're all perplexed by the map of Pennsylvania's 12th.
When Matthew Nance of Beaver Falls took a look at the oddly shaped district that spans six counties, he immediately recognized the culprit as gerrymandering.
"They always kind of figure out where the votes are going to be so they can keep their piece of the pie," he said.
There are almost a million more Democrats than Republicans registered in Pennsylvania, but Republicans hold a large majority in Pennsylvania's Congressional House seats – 13 out of 18. That's in part because of gerrymandering. It can happen during the redistricting process, which occurs every 10 years after the census to reflect any change in population.
For congressional districts, a map is drawn and passed as a bill by the Pennsylvania House and Senate and signed by the governor. That gives a clear advantage to the majority party. And nowadays, advanced technology means literally looking at voters house by house to try to manipulate more wins.
"This is not something you solve overnight," said Kitsy McNulty, coordinator for the Pittsburgh Chapter of Fair Districts PA.
The non-partisan coalition is fighting to change the redistricting process. Rather than politicians drawing the lines, Fair Districts wants an independent citizens' commission to do it, which is a process California and five other states already have in place.
She is also a plaintiff for a lawsuit from the League of Women Voters. It claims the existing congressional map is unfair and should be totally thrown out.
McNulty said gerrymandering minimizes the voices of some constituents.
"You can't vote somebody out if their district is safe, so you can't hold them accountable," she said.
Her organizations have been fighting gerrymandering for years with limited public support. McNulty said that changed last November after the presidential election.
This story is part of our redistricting series "Over the Line," a collaboration with PennLive, WITF and other public media stations across the state. It was originally published on Sept. 7, 2017. 
Read Virginia Alvino Young's full story of the 12th district at WESA.