June 4-8: 'Lighter, Quicker, Cheaper' placemaking | Eames short films | Transit of Venus viewing | Inga Saffron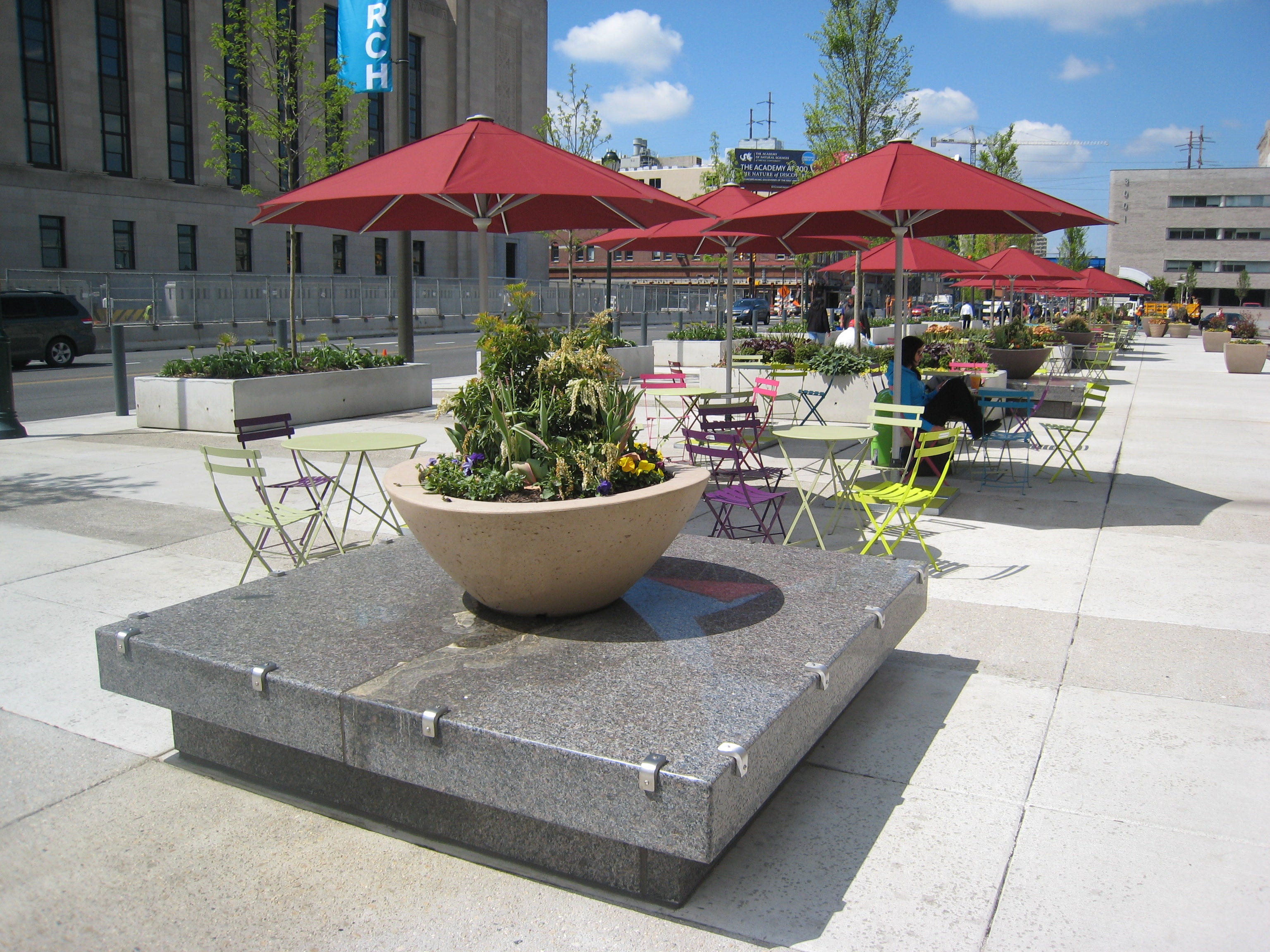 Monday, June 4, 6pm. International House, 3701 Chestnut Street, 2nd Floor, South America Room. Join the Project for Public Spaces and University City District to talk about high-impact urban interventions like parklets and pedestrian plazas that employ "lighter, quicker, and cheaper" strategies for making active and attractive public places. RSVP to rsvp@universitycity.org. Free.
Monday, June 4, 6:30pm, screening begins at 7:15. Center for Architecture, 1218 Arch Street. The monthly series is hosted by John DeFazio, AIA (Architect & Associate Professor at Drexel University) and Nick Grouch, Assoc. AIA. Films begin with a discussion of the relevant themes and elements to notice during the screening and are followed by an informal discussion. This month: the short films of design duo, Charles and Ray Eames, from 1945-1970. Come at 6:30pm before the film for a wine and cheese reception. $5-$10 suggested donation at door.
Tuesday, June 5, 4:30-9pm. The Franklin Institute, 222 N. 20th Street. Astronomer Derrick Pitts will guide visitors through the Transit of Venus from the rooftop observation deck. The evening begins with a short lecture in the Fels Planetarium at 4:30pm, and the Transit will start at 6:03pm. The Transit is a rare event that allows Venus to be seen in silhouette against the sun. Transits of Venus occur in pairs (eight years apart), with more than a century between pairs. The next one will be in 2117. Reservations required, call 215-448-1200. $5, free for members.
Thursday, June 7, 8-10am. Center for Architecture, 1218 Arch Street. For this month's Design Advocacy Group meeting, Inquirer architecture critic Inga Saffron will discuss her time as Loeb Fellow at Harvard, and share lessons from Vancouver to Mumbai. Free.