June 2- 8: Preservation awards | Design Advocacy Group | 22nd and Market ceremony | Strawberry Fest | Schuylkill Shindig | Pride Day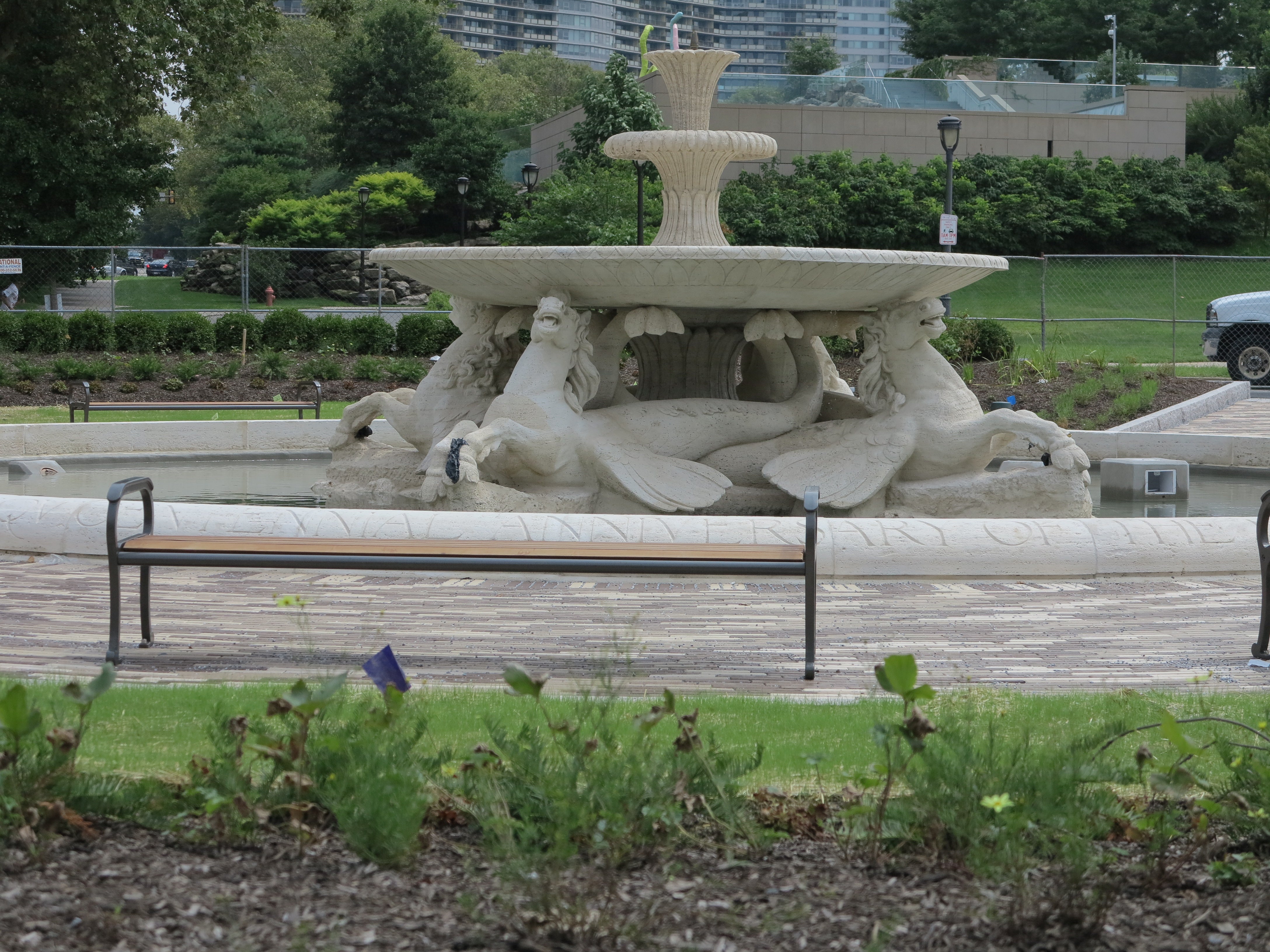 From fundraisers to memorials, rainbows to strawberries, here's what's on tap this week:
Wednesday, June 4, 5-8pm. Union League, 140 South Broad Street. Help the Preservation Alliance for Greater Philadelphia recognize the best work in local preservation and support the Alliance. Among this year's big honorees are the Fountain of the Seahorses, Rittenhouse Square Centennial Restoration, 33rd and Dauphin bus loop, St. Peter's Church, Tindley Temple, YouthBuild, and Howard B. Haas. Tickets start at $150 and may be purchased online.
Thursday, June 5, 8am. Center for Architecture, 1218 Arch St. Join the Design Advocacy Group for its June meeting to talk plans for Avenue of the Arts – North and South. Public.
Thursday, June 5, 10am. 22nd and Market streets. Mark the somber anniversary of the tragic demolition-related deaths at 22nd and Market with a ceremonial tree planting and music from the Girard College choir. Public.
Friday, June 6, 5pm. Iroquois Park, Pennsylvania Avenue and 24th Street. Meet artist Roxy Paine and celebrate the installation of his loaned sculpture, Symbiosis, thanks to the Association for Public Art and Philadelphia Parks & Recreation. Light refreshments. Public, free, register online.
Saturday, June 7, 10am-2pm. Woodford Mansion, NW of 33rd & Dauphin St, East Fairmount Park. Volunteer to help care for the orchard and garden form 10am-noon. Then enjoy the annual Woodford Strawberry Harvest Festival, featuring food, games, and tours of the orchard and historic Woodford house. Public, RSVP online.
Saturday, June 7, 6-9pm. Schuylkill Banks by Walnut Street. Enjoy food trucks, drinks, and fellow trail fans along the river and help support Schuylkill Banks. Tickets cost $60 after June 3. $75 VIP tickets include a roundtrip cruise to the Water Works during the event. Purchase online.
Sunday, June 8. Great Plaza, Penn's Landing. The 26th annual Pride Day Parade kicks off at noon at 13th and Locust, proceeding to Penn's Landing where there will be hours of entertainment as the pride festival continues – headlined by The Village People. $15 for festival admission.
Have an event you want us to share? Send it along or add it to our calendar.