July 9: Amtrak cuts loom | School funding crisis and layoffs | Nutter's selective transparency | Philly as gas boomtown | Lost Lots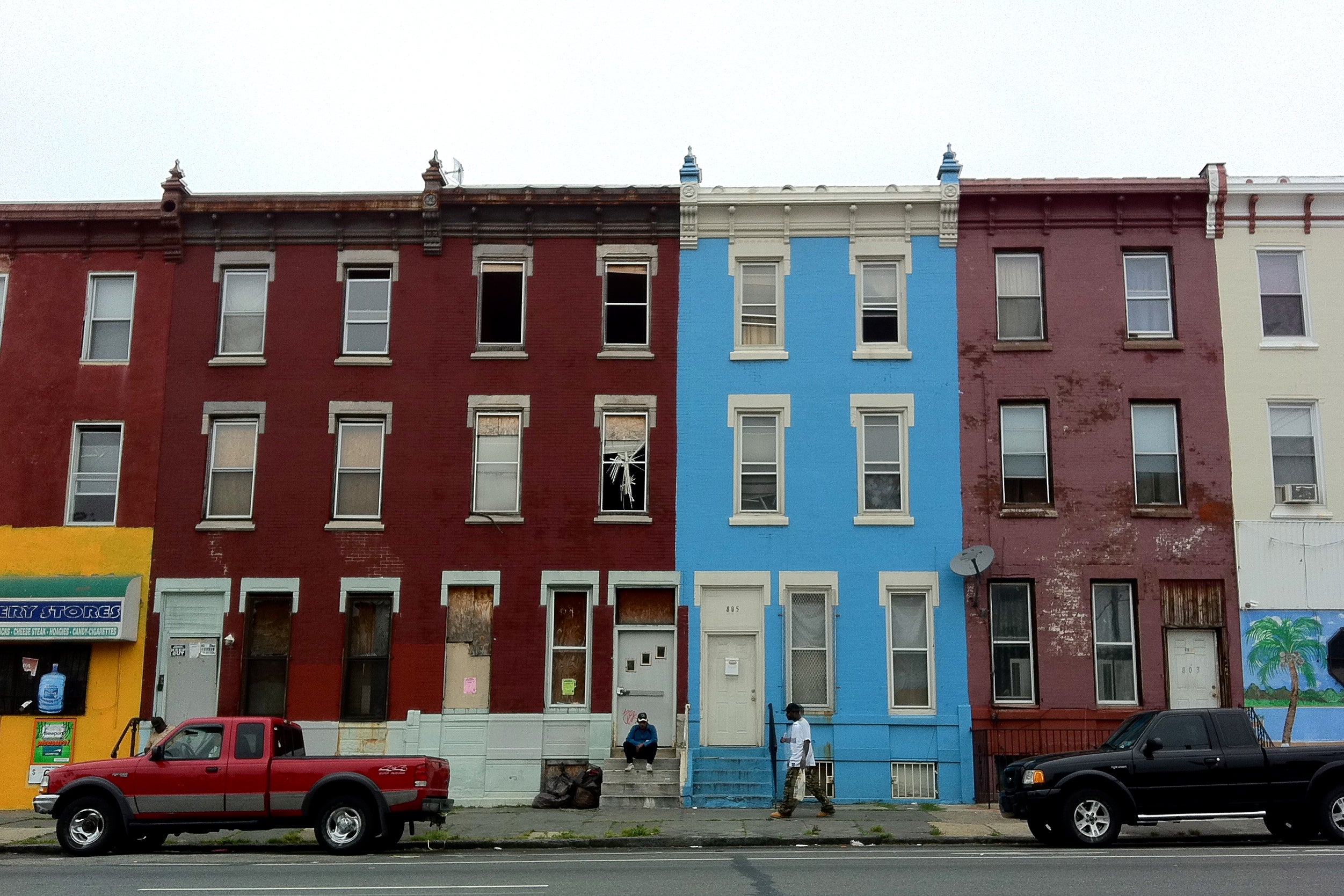 Good morning and happy Tuesday, Streeters.
Amtrak, like SEPTA, battles aging infrastructure in an era of declining funds and increased ridership. The Inquirer reports that Senator Bob Casey is among those trying to prevent a 31% cut to Amtrak's Congressional funding, citing huge ridership on the Northeast Corridor and Keystone Route. "Amtrak rail service along the corridor is crucial to the long-term economic competitiveness of the region," Casey wrote in a letter to Senate leaders, shared with press at a 30th Street Station whistlestop.
Since the city's plea for school funding help from Harrisburg didn't really work, the large batch of layoffs seems irreversible, Tom Ferrick writes. Teachers will be asked to agree to "life-changing concessions," which still won't be enough. "The teachers will have to sacrifice more; the city will have to pay more. The district will have to rethink its definition of basic services, even when it comes to such items as busing and policing. There is no alternative."
As a candidate Mayor Michael Nutter promised increased government transparency, which he's delivered on in some arenas. But two pieces last week called out the Nutter administration's unwillingness to share even public information with the press – citing the fatal building collapse as only the latest example. An Inquirer editorial last week pushed back against the Nutter administration for suppressing public records related to the fatal building collapse at 22nd and Market in June, such as settlement memos for demolitions, excavator Sean Benschop's city-related demolition work, or the 300 demolition sites inspected by L&I officials. "Nutter's stance on these matters is profoundly disappointing given that he has cast himself as a reformer who would favor disclosure. He has lived up to that promise in other respects, but in this catastrophe, the mayor is making it difficult to trust him." Simon van Zuylen-Wood writing on The Philly Post echoed those concerns: "The manner in which the Nutter administration routinely stiff-arms the press is becoming troubling."
With shale gas on the horizon and the sale of PGW in the works, Wall Street sees Philly's potential as a natural gas export hub. PGW's "position along the Delaware River puts it in a strong position to take advantage of opportunities related to the Marcellus Shale natural gas boom that are now beyond its reach as a municipal utility with legal and capital constraints."
Ariel Vasquez is using his background in architecture and urban planning to study and map the vacancy in his Fairhill neighborhood through a project he calls Lost Lots. Metropolis Magazine takes a closer look at Vasquez's forensic approach to studying Fairhill's 2,824 vacants – more than half of which are owned by the city – using field survey, GIS, and city data sets.
The Buzz is Eyes on the Street's morning news digest. Have a tip? Send it along. | Follow us on Twitter @EOTSPhilly | Like us on Facebook | Share your Philly photos in our Flickr Group