July 28: Contract dispute halts construction | Affordable solar | A 'preposterous pet project'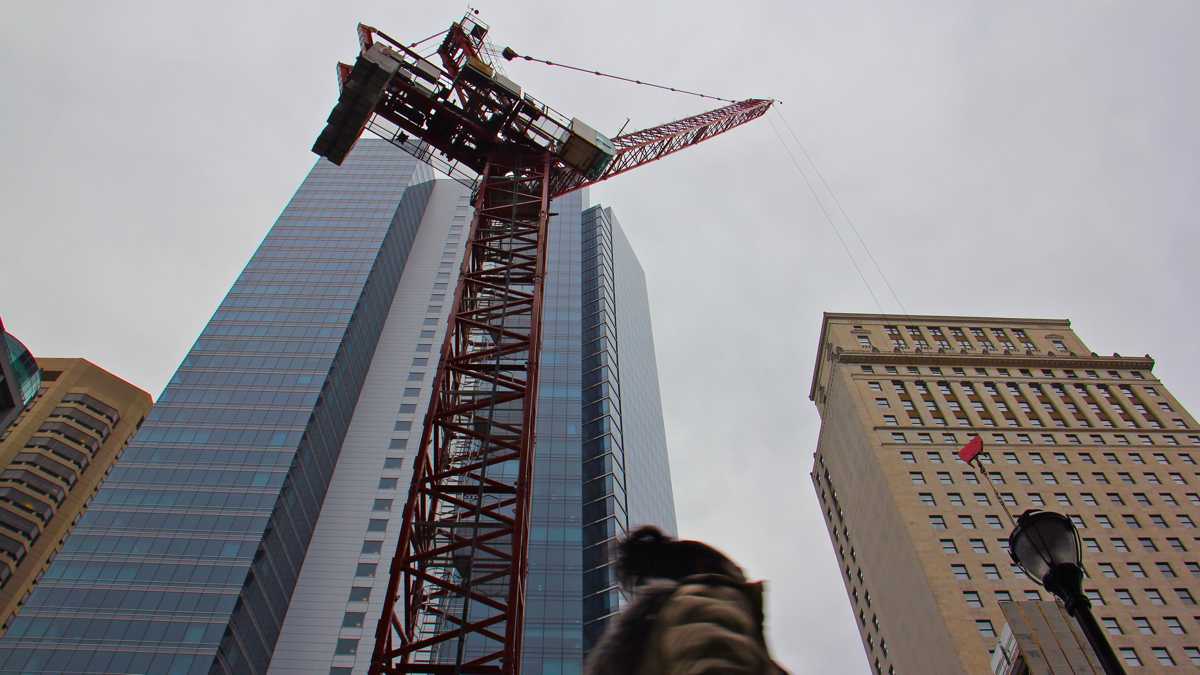 A contract dispute between the General Building Contractors Association (GBCA) of Philadelphia and the union representing crane and heavy-equipment operators brings construction in the city to a halt, reports the Inquirer's Jane M. Von Bergen and Bob Fernandez. The walkout Tuesday disrupted at least 20 job sites as GBCA and the union negotiate over the future of a job category (oilers), Sunday pay, and whether union workers should contribute to the association's marketing efforts.
A Pennsylvania Supreme Court ruling last week "elevates the Environmental Rights Amendment to the state constitution…and directs the Commonwealth to act as a 'trustee' of the state's natural resources [including oil and gas], rather than an owner," StateImpact PA's Jon Hurdle reports. The decision requires state agencies and judges to pay more attention to the public's right to clean air and water, and gives more 'legal ammunition' for people challenging permit decisions in court. The ruling may also affect local municipalities, which have not previously considered the Amendment in their zoning decisions.
Organizers and members of the public spoke against the Greater Philadelphia Chamber of Commerce's lawsuit challenging Philadelphia's wage equity law Tuesday, Philadelphia Magazine's Fabiola Cineas reports. Protesters from Philadelphia Coalition of Labor Union Women and Philadelphia United for Progress, as well as a Drexel student, spoke at City Hall in support of the legislation and chastised the Chamber and the businesses tied to the lawsuit, arguing that "most of the 13 businesses and institutions are run by white men and have histories of leadership that lack both women and minorities."
A "preposterous pet project" built during the height of the Great Depression made the winding intersection at 49th and Grays Avenue famous, writes GroJLart for Hidden City. In 1929, top plumbing and equipment manufacturer Edward H. Reuss, Jr. decided to build a yacht inside his newly completed factory to "keep busy while the economy tanked." Various manufacturers have since occupied 4901 Grays Avenue, and today, the curve once known as #1 illegal dumping site in the city is an access point to the new Bartram's Mile.
Solarize Philly, a city-wide renewable energy initiative led by the Philadelphia Energy Authority, kicks off its first enrollment period July 1st, writes Curbed Philly's Melissa Romero. The program, which recently contracted three participating vendors, aims to make the transition to solar more affordable by lowering the price of rooftop installations if enough households get involved. The price will fluctuate "based on the final number of households that ultimately sign up."