Jersey towns compete for bragging rights over flood proofing
For every level a town advances, property owners covered through the a federal insurance program get an additional 5 percent reduction in their insurance rates.
In the race for the biggest discount on flood insurance, Sea Isle City is leading the pack in New Jersey.
Sea Isle City, among the towns in the nationwide Community Rating System, has the highest rating in New Jersey, according to Neil Byrne, Sea Isle City's construction officer.
Not for long, vowed Ocean City Mayor Jay Gillian, who has team working hard to improve Ocean City's number in the CRS. The system was created IN 1990 to serve as the erstwhile "carrot" in the National Flood Insurance Program's effort to make communities safer and more resilient.
For every level on the rating system a town advances, property owners covered through the federal National Flood Insurance Program get an additional 5 percent reduction in their insurance rates.
It can add up to big numbers.
"We currently, as a community, save something like $3.6 million on flood insurance discounts to the citizens and the city," said Benny Tafoya, Ocean City's CRS specialist. He's working to reach the next step in the rating system — and potentially catch up to Sea Isle.
Ocean City has the largest number of insured properties, he said, so while Sea Isle has the best rating, Ocean City owners save more than any other town in New Jersey.
If the discount is a carrot, the National Flood Insurance Program also wields a stick, said Doug Bergen, Ocean City's spokesman.
"If you're not up above floodplain elevation, your rates could go up significantly," he said.
For Ocean City, Sea Isle City and other communities on the barrier islands along the Jersey Shore, just about every property with a federally backed mortgage must carry flood insurance — and almost all of those policies are through the NFIP. As that program tries to move away from federal subsidies — and charge property owners closer to the real market rates for their policies — those discounts start to represent a significant difference in the cost to the communities.
A Class 1 community would receive a 45 percent premium discount, while a Class 9 community would receive a 5 percent discount. A Class 10 is not participating in the CRS and receives no discount.
"The lower your number, the better off you are," said Tafoya.
Ocean City is rated as Class 5, which means a 25 percent discount to insurance policy ratepayers in town. Sea Isle City is Class 3, the best rating of any town in New Jersey, saving property owners 35 percent of their flood insurance costs.
There are a handful of towns around the country with a Class 2 rating, and only one – the city of Roseville, California – designated as Class 1. No other town in New Jersey has yet matched Sea Isle City's Class 3 distinction.
For now, that is. Gillian said he plans to catch the neighboring town's rating soon.
"It's to be expected," said Sea Isle Mayor Len Desiderio. "Everybody always wants to catch up with the best."
Cooperation, competition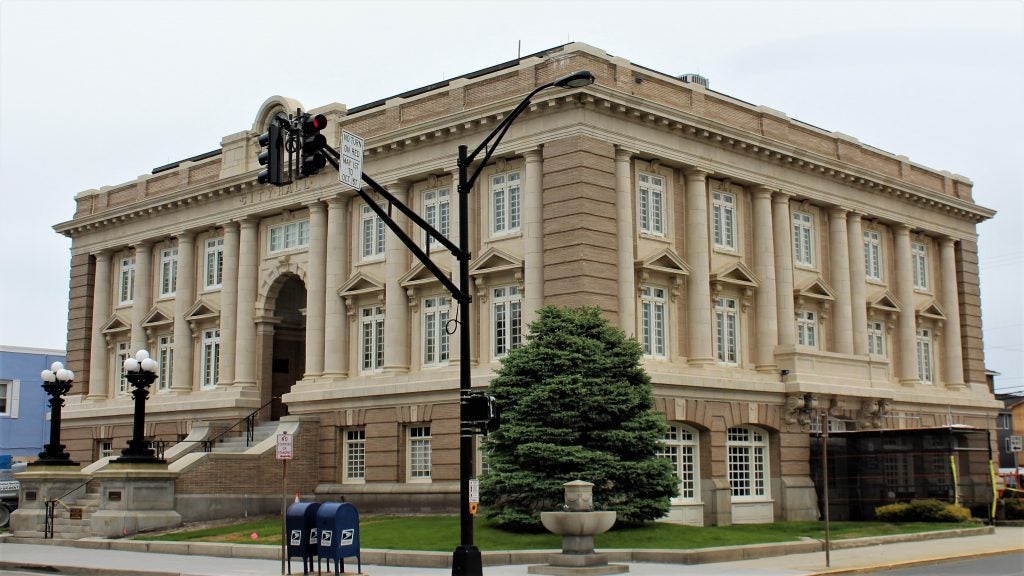 Meeting with a reporter recently in a conference room in Ocean City's City Hall, Tafoya said the NFIP criteria are becoming harder to meet as a town improves in the ranking. Inspections come more often, and small improvements require more effort.
Towns get points for various efforts, such as informing residents and property owners about flood hazards and tougher construction codes in the flood hazard zones. Each advancement to the next level requires about 500 points. Ocean City is closing in on 3,000 points, but points alone won't take the city to the fourth level.
"To get to Level 5 is a lot of work, but going beyond Level 5, then you have a lot of prerequisite areas. You have to have certain things accomplished," Tafoya said. That includes creating a watershed master plan. Ocean City's plan is currently under review, and it is expected to be approved before the next round of inspections for the CRS.
Tafoya and others interviewed said no one should take the idea of rivalries between the Shore towns too seriously. Bragging rights are fine, but, in reality, the towns involved work closely together and learn from each other as they work toward enhancing flood protection as well as improving their ratings.
"I never considered that there was a rivalry between communities," said Tafoya, a member of the New Jersey Association of Floodplain Management. "So I share everything with all of the communities."
He's happy to help other towns improve.
"There may have been a little trash talk lately because Sea Isle, which was equivalent to us, managed to get to Level 3."
Public info is part of the plan
To make his point, Tafoya mentioned the New Jersey Coastal Coalition, which happened to be meeting at that moment a few blocks away at the Ocean City Library. Members of the organization that formed after Hurricane Sandy were discussing a public information program aimed, in part, at improving the standings of participating towns in the Community Rating System.
To get a clear indication of hazards, plans call for street cameras to show flooding as well as signs in public places to record high water marks from various storms. Towns will get CRS points for the public information and for working together. The meeting in Ocean City was closed to the media; afterward, participants acknowledged there was some teasing back and forth between town officials, akin to sibling rivalry.
When Gillian won a third term in Ocean City's May election earlier this month, Desiderio was among those celebrating at the election night party. Desiderio has Gillian beat here, too. He was first elected as Sea Isle's mayor 25 years ago, at a time when the small Shore town was in danger of being dropped from the flood insurance program entirely. At one point, Sea Isle was on probation.
A few days after taking office on May 18, 1993, Desiderio got a call that he was expected at a meeting with the Federal Emergency Management Agency known as FEMA.
"I remember my first words were, 'What the heck is a FEMA?'" Desiderio said.
"Back then, (Sea Isle town leaders) weren't following all the rules. They were lax in enforcing the minimum standards," said Byrne, the man in charge of bringing up that town's community rating. "And since then, we've been working diligently to get into the Community Rating System and back into the good graces of the National Flood Insurance Program.
"We have become a model of going from the worst to the first in the state of New Jersey," he said.
He credited Desiderio and city council members for committing to improving Sea Isle's rating.
But it's about much more than money. According to Byrne, the changes made in Sea Isle City have had a real and measurable impact on the damage from flooding and storms.
Like all barrier islands, Sea Isle City floods. The town was hit hard in the 1962 storm, and again during Hurricane Sandy, which destroyed the public safety building and the 100-year-old City Hall. Since then, the town has a new public building, built high enough above the road to be out of the flood waters that are expected once in 500 years. It's 16 feet to the first floor.
"We're very hopeful that we should never get flooded," Byrne said of the building, which opened in September 2015.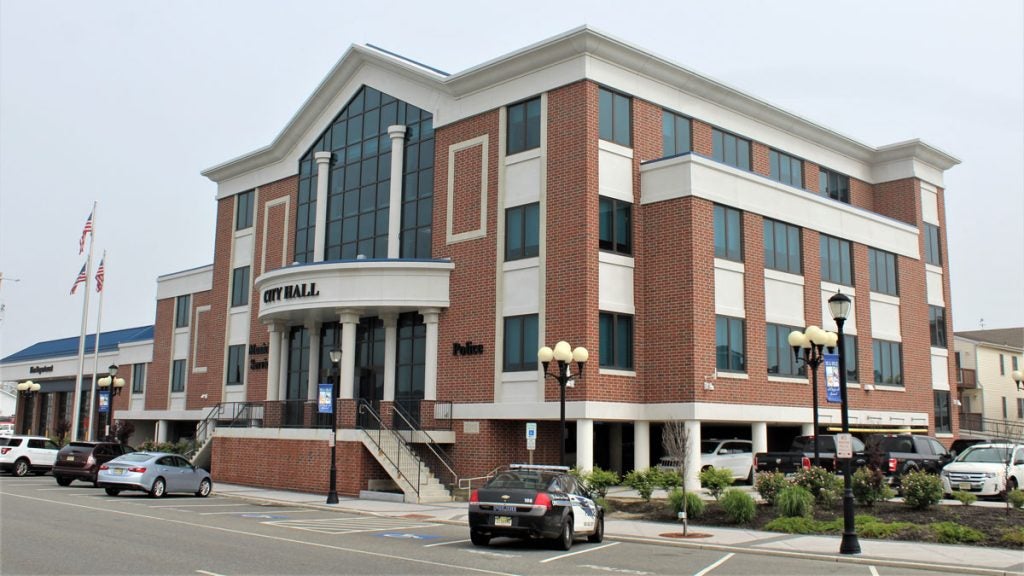 Sea Isle City approved tough new codes for private residences. Nothing but parking is allowed below the flood level in new construction. Everything below that level must be either lattice or built to break away in a flood. An outreach program informs owners of the flood dangers.
The most recent serious storm, in January 2016, brought flood water but little damage in Sea Isle. Byrne credits the improved building standards.
Each shore town is working to improve its rating, Byrne said, and each faces similar challenges. He sees the program as worthwhile for the savings and for protection from future floods.
"Towns have devoted a lot of resources to getting the best rating they can," Byrne said. "Everybody's working hard on this. We just happened to get there first."
WHYY is your source for fact-based, in-depth journalism and information. As a nonprofit organization, we rely on financial support from readers like you. Please give today.