January 23: Political drama-thon | Mid-rise Washington Ave | Philly's Second Empire architecture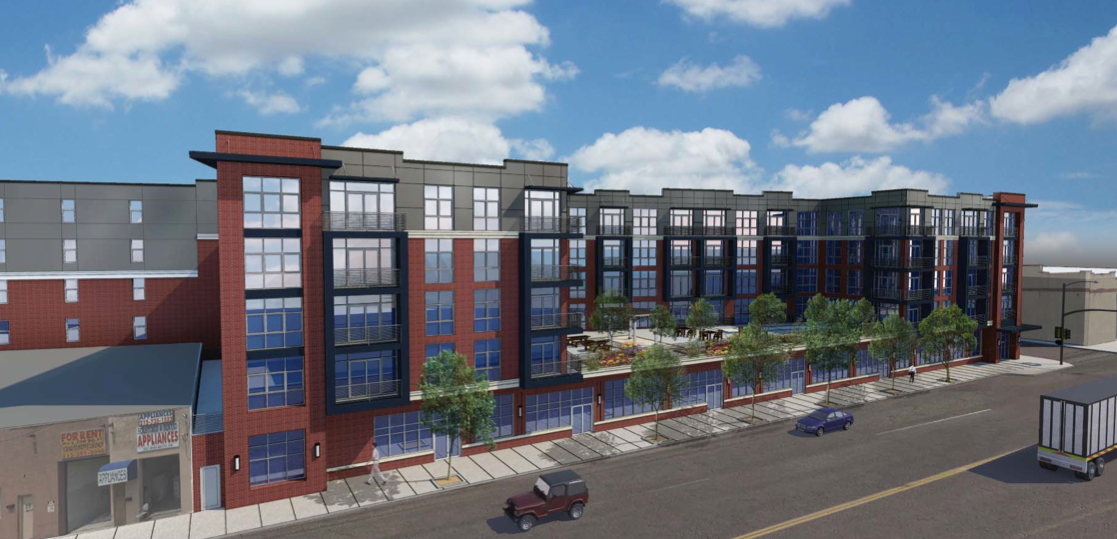 Lots of political drama this Friday morning. Northeast Democratic ward leaders made their picks for the special elections to fill the 170th house district seat being vacated by Congressman-elect Brendan Boyle, and the 5th Senate district being vacated by Lt. Governor Mike Stack.
For the 170th house seat, the ward leaders chose Sarah Del Ricci, the 34-year-old Executive Director of the Parkwood Therapeutic Riding Center and wife of Councilman Jim Kenney's community liason John Del Ricci, who was rumored to be Mike Stack's choice. Seth Kaplan, Rep. Kevin Boyle's chief of staff and Brendan Boyle's favorite for the seat, will make an unaffiliated run in the special election this May. The ward leaders also chose Rep. John Sabatina Jr. for the 5th Senate district, snubbing FOP President John McNesby.
The rush to fill the political space Ken Trujillo left in the 2015 Mayoral field continues to entertain. Trujillo tried to get Alba Martinez of Vanguard Group into the race and she declined. At-large Councilman Jim Kenney is considering getting in and is meeting with Ken Trujillo staffers today, and Darrell Clarke is still not.
And newly-elected Governor Tom Wolf cancelled a bunch of last-minute agency nominations from Tom Corbett, including the controversial appointment of Republican Dominic Pileggi's aide Erik Arneson to the Office of Open Records.
There's a lot at stake for city property tax bases in this new bill reviewing the definition of a tax-exempt charity in Pennsylvania.
Ride-hailing company Lyft filed a compliance plan with the state Public Utility Commission. The service is expected to launch soon in Philly.
Inga Saffron reviews Temple's new library and campus planning makeover.
Comcast is now going to take all the office space in their new tower.
2401 Washington offers a glimpse of what a mid-rise, mixed-use Washington Avenue could be like. The project gained the approval of SOSNA's zoning committee Wednesday.
And Steven Ujifusa looks at the influence of Second Empire French architecture on Philadelphia during the Civil War.