Inaugural youth esports league opens for Philly and South Jersey
Giving Philly and South Jersey youth an outlet and professional gaming training, Nerd Street Gamers looks to shape youth's gaming future.
Listen
0:51
From Philly and the Pa. suburbs to South Jersey and Delaware, what would you like WHYY News to cover? Let us know!
Pint-sized gamers who aspire to grow up and earn "ethlete" stardom now have a training ground on Broad Street. Nerd Street announced their first season of the Nerd Street Youth League for competitors aged 9 to 13. The games booted up at the start of the month, continuing until the week of December 4.
Nerd Street is a national network of eSports facilities and events dedicated to powering competitive opportunities for gamers. John Fazio, founder and CEO of Nerd Street Gamers, observed an amateur video game tournament in-person at a local video game cafe here in Pennsylvania, and decided to bring that experience closer to home. The Philadelphia-native created Nerd Street Gamers, seeking to provide accessible esports opportunities through its national Localhost network of gaming & esports centers, tournaments, event support, and content.
Nerd Street boasts three Localhost locations for the Pennsylvania and South Jersey communities: one in Center City Philadelphia, one in Glassboro, N.J. and one in East Brunswick, N.J. The Nerd Street team is also interactive with parents who have questions about the games their children are playing, what achievements they unlocked that day, and more.
Nerd Street Programming Director Ben Beaver comes from a traditional sports background. His primary athletic experience came as a middle and high school soccer player, and he also brings experience with games like Starcraft. Beaver says Nerd Street's mission is to "bring esports to everyone" with summer camps and holiday-themed, weekly, and monthly events.
"They're having fun, learning the social skills they need in society," said Beaver. "If you are part of that community, you are loyal to that community and you protect that community."
Nerd Street's youth league proposes professional esports training and structure, where dedicated staff teach young gamers healthy gaming habits. Gaming youths enjoy an outlet to compete and test their skills against their peers while being exposed to the pro league setting.
Jumaani Haskins, shift lead and event and venue operations coordinator at Localhost, promotes the company's mission to give young hopefuls a chance to experience elite gaming equipment and hardware at affordable costs. Haskins molds a professional esports structure for the shop attendees through their LAN (Local Area Network) events and programming at the location.
"You can just be a better coworker, a better student, a better friend, a better confidant," Haskins said with pride in their services, "All of these things you can learn with gaming as a medium."
The inaugural season of Nerd Street Youth League will take place at Nerd Street Localhost venues in Philadelphia and at Rowan University in South Jersey. Scheduled practice sessions and competitions vary by location.
More information on events and registration can be found online.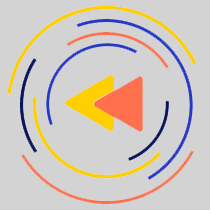 Saturdays just got more interesting.
WHYY is your source for fact-based, in-depth journalism and information. As a nonprofit organization, we rely on financial support from readers like you. Please give today.