In neighborhoods and online, library loyalists organize to reverse cuts
This story originally appeared on PlanPhilly.
—
For Erica Root and her 7-year-old son Aiden, visiting the Andorra branch of the Free Library of Philadelphia used to be a highlight of their week. He took a bookbinding mini-class there one Saturday last fall, and on another, he made a collage out of leaves and sticks from the nearby Schuylkill Center for Environmental Education. One weekend he got to read a book to a Dalmatian as part of a program that lets kids learn to read without feeling pressure to avoid mistakes, his mother said.
"We don't have a lot of time during the school week, so on Saturdays when the library used to be open, I really looked forward to bringing him to the library so he could have a little bit of that experience," Root said, during a community meeting Monday night in Mount Airy. "It was just so much fun for him, and I thought it was a really great way for him to get introduced to the library and find a passion for it, like I did."
But as Aiden played at her feet, Root explained to a room of library advocates that the Andorra branch, like many across the city, now keeps its door shut on the weekend. Weekend closures were formerly reserved for the summer when weekday hours are extended to accommodate children who are out of school. Every September, Saturday hours were restored. But not this year.
"It makes me sad, because I grew up in a library," said Root, who lives in Wissahickon. "And now it's not even open Saturdays, and that was our thing."
The lack of Saturday hours at more than half of the city's 54 branches this fall, combined with limited summer weekend hours and a high rate of unexpected early closures, has stoked increasing frustration among library users and now a concerted campaign by individual Friends of the Free Library groups.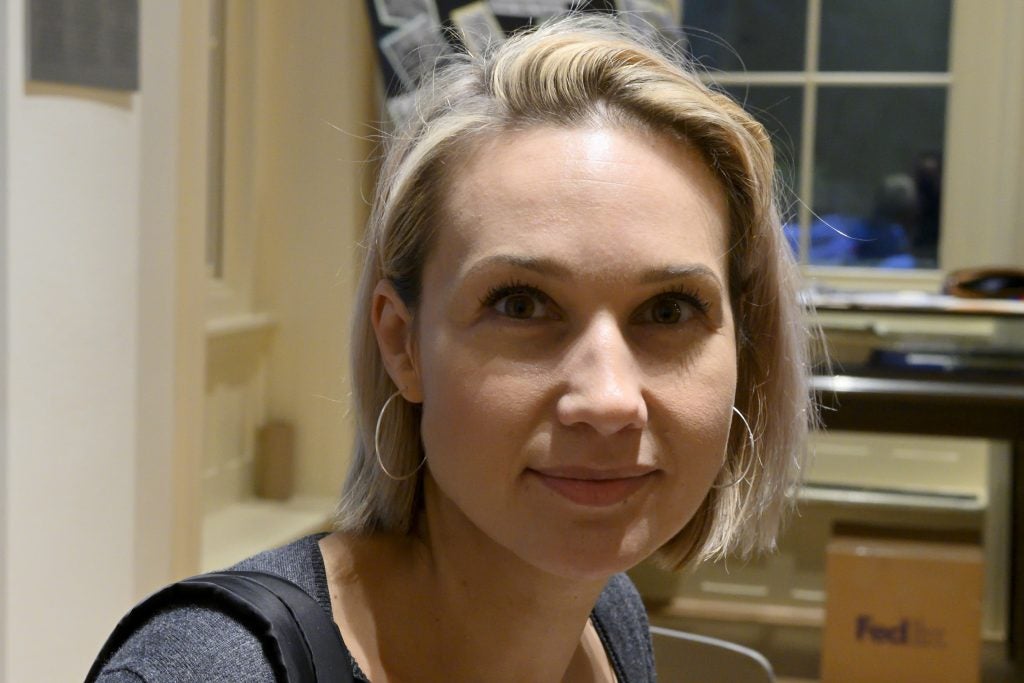 The meeting Monday night at Lovett Memorial Library was the first of a few planned around the city to organize a lobbying campaign aimed at boosting the library system's operating budget next year. With guidance from community organizers from the Free Library Foundation, the nonprofit that operates the city- and state-funded system, Friends groups and other supporters are pushing to reverse years of budget cuts. Restoring funding, the advocates say, would let the system hire more staff and expand branch hours.
The organizers are calling for the city to supercharge its annual contribution to the library budget by more than 36 percent, increasing it $15 million to $56.3 million.
The group has not specified where the money should come from, but City Councilwoman Cindy Bass made an unexpected appearance at the meeting to argue that the Friends should support her bill that would scrap the ten-year tax abatement on new construction. The move, she said, could provide tens of millions in additional funding for city-funded services like libraries. The city
Speaking from the back of the room, with her daughter tugging impatiently at her arm, the councilwoman said the abatement has primarily promoted development in Center City and surrounding neighborhoods, to the detriment of libraries, schools, roads, and recreation centers that have been denied badly needed tax dollars. "We have sacrificed in our neighborhoods for a very long time, for the uplift that other neighborhoods have seen. Now it's time for us to have those resources here in our neighborhood," she said.
She urged the library supporters to attend a council hearing on her bill, which has not yet been scheduled.
The Free Library's funding crunch began about a decade ago after the recession drove down state and city tax collections. The city contribution fell from $40.6 million in 2008 to $37 million in 2009, and although it has returned to its former levels in the past couple years, the $41.3 million the library is getting in the current fiscal year still represents a cut once inflation is accounted for, Friends organizers said. If the funding had kept up with inflation, it would reach nearly $50 million next year, they said.
The nearly flat funding has contributed to staffing shortages and forced branches to curtail hours or close early when employees are unexpectedly not available. Air conditioning failures and other facility problems also lead to closures. Neighborhood libraries have reduced their hours 372 times this year, the Friends group said, with closures reportedly occurring more frequently in higher-poverty neighborhoods.
One resident at the Monday meeting said she'd gone to a library to send a quick email, only to find that the computers had been shut down an hour earlier than the scheduled closing time. Another said she's noticed the hours becoming unreliable at the Chestnut Hill branch, which she visits for the Friends' weekly book sale. "It's infuriating. It may open or it may not. No one tells you," she said.
"I understand when someone calls out or there's a sickness or something in the family. But it's the only city department, I think, where people feel that it's okay to shut the operation down because they don't have a way to slide substitutes in," said Phyllis Martino, president of the Friends of Lovett Memorial Library. "You wouldn't shut down the Water Department or a school or something because, 'Oh, we are so lightly staffed and we have no substitutes we can call on.' There's a systematic problem that needs to be addressed."
Free Library officials say staff shortages and closures can be attributed to a number of problems, including attrition and the lengthy process of filling open positions. "Simply put, the Library does not have enough staff to get every location open six days a week," Joe Benford, the deputy director of customer engagement, said in an email. "In addition, building failures (oftentimes HVAC and roofs) are largely attributable to the age of our libraries and impact the ability to open them. We attempt to keep libraries open when work is being done, but this is not always possible for the safety and comfort of our customers and staff."
The library spends $36.7 million on salaries and benefits, according to the director Siobhan Reardon's council testimony earlier this year, which is less than it spent in 2008. As of December it had 663 full-time employees and 90 part-time staffers. The total budget in fiscal year 2017, including city funding and state grants, was $48.9 million.
Mayor Jim Kenney's office said he had made progress on restoring the Free Library's budget to pre-recession levels and is looking for ways to further increase support. The administration noted that the $500 million Rebuild initiative funded by the soda tax will make improvements to library, parks, and recreation centers over the next few years, although that funding will not go toward operational costs.
"We're presently focused on finding solutions that can help align existing resources to ensure libraries in neighborhoods with the greatest need are open and can remain open," a spokeswoman said in an email. "The Mayor's Office and Managing Director's Office are working with the Free Library and analyzing data about why branches close, how the library system deploys its staff, and other personnel matters such as attrition and how long it takes hiring managers to fill vacant positions. Better understanding these issues will help inform conversations around library funding during the upcoming budget cycle."
The Friends of the Library community organizers told the roughly 30 residents who attended Monday's meeting that the next two months are the critical time to lobby Kenney and the council for an increase in library funding for fiscal year 2020, which starts next July. Internal budget negotiations take place this fall and the mayor will release a city budget proposal in March, they said.
The attendees said they will initiate campaigns to write, phone, petition, and visit city officials and councilmembers, post stories about their library experiences online with the hashtag #Fundourlibraries, and work together with parent-teacher associations, community groups, church groups and others. Additional meetings are planned at other libraries. Organizers said meeting times will be posted on the Friends group's Facebook page and interested residents can contact them at freelibraryfullfunding@gmail.com.