Igloos allowed, fires in a barrel banned: Philly rules on winter outdoor dining
Winterized outdoor dining must be in compliance with existing coronavirus safety measures, such as maintaining six feet of distance between tables.
The City of Philadelphia announced new guidelines for winterized outdoor dining Thursday, offering a potential lifeline to restaurants that are still struggling to survive as the temperature dips and coronavirus cases in the city trend upwards.
"We really do think that dining outdoors is a lot safer than indoors," Philadelphia Health Commissioner Thomas Farley said at a press conference Wednesday. "That's why we are supportive of this."
The guidelines allow restaurants to choose between three different variations of overhead coverings, and heating powered by electricity, propane, or natural gas.
Open flames — like the barrel fires traditionally found in the Italian Market during the colder months — are explicitly prohibited in the regulations. Meanwhile, prefab solutions like the plastic igloos warmed by electric heaters now in play at Northern Liberties' Germantown Garden Grill are encouraged.
All overhead coverings require a right-of-way permit from the Streets Department. Prefabricated tents or canopies can be put up without an additional permit, but a custom-built shelter that has a roof and/or sides will require approval from the city's Department of Licenses and Inspections.
Winterized outdoor dining must be in compliance with existing coronavirus safety measures, such as maintaining six feet of distance between tables. Outdoor dining structures that have three or more walls will be subject to indoor dining restrictions, unless at least 10 complete fresh air exchanges per hour can be documented by a certified professional.
Outdoor dining has buoyed Philadelphia's restaurants, which were shut down for months and are still only allowed to use 50% of their indoor seating. Since June, the city has issued over 700 temporary approvals for sidewalk cafes, 'streeteries,' or expansions of outdoor seating into parking areas and vacant lots.
In Center City, the number of outdoor dining seats has increased by more than 70%, which the Center City District Business Improvement District credits for the rapid recovery of restaurants there.
COVID-era regulations that relaxed standards for outdoor dining are currently set to expire at the end of the year. A widely-supported bill in City Council would extend them for another year.
"We are working with the council to extend that for another year," said Michael Carroll, the city's Deputy Managing Director for Transportation, Infrastructure and Sustainability. "We have every reason to believe that that extension should take place."
'Another jigsaw puzzle to solve'
Philadelphia's restaurateurs mostly greeted Thursday's news with optimism.
At the Center City Japanese restaurant Zama Philly, about half of all sales are still coming from outdoor tables. The restaurant has already invested in heaters, and is looking into shelter options, said general manager Craig Weiler.
"We are planning to go into the fall season doing as much [outdoor dining] as we can," he said.
Nicole Marquis, owner of Charlie was a Sinner and Bar Bombón in Center City, said outdoor dining is crucial to the success of her businesses right now — sales fall by three quarters any time it rains.
She said she hopes to put up tented coverings or other structures to keep outdoor diners warm, but worries about the cost of material, construction, permits and heaters.
"We are still digging ourselves out of a financial hole from the first few months of the shutdown," Marquis said. "It's another jigsaw puzzle to solve."
Doug Hager, owner of the South Street German beer hall Brauhaus Schmitz, said he is happy the city is allowing restaurants to winterize their outdoor dining, but he doesn't have any plans to utilize the new options as of yet.
"How many people really want to sit in a closed tent when it's 40 degrees outside?" Hager said. "The indoor dining, if the demand is there, that should be plenty."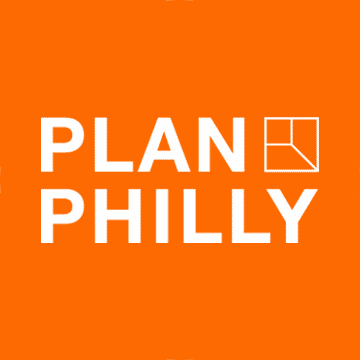 WHYY is your source for fact-based, in-depth journalism and information. As a nonprofit organization, we rely on financial support from readers like you. Please give today.