'I'd be nuts not to be anxious': Pa. college administrators prepare for unpredictable fall semester
Coronavirus testing, online instruction and the ability to turn on a dime are central to reopening plans.
Thie story originally appeared on PA Post.
___
Back in April, in the throes of the pandemic and having already sent students home, Arcadia University assembled three teams of staff and asked them to work independently of one another to think about what the 2020-21 academic year might look like.
The Montgomery County private college told the teams to operate under several assumptions, chief among them that testing and contact tracing capabilities would not materially improve the college's ability to operate.
At the end of the process, all three teams came back with a similar recommendation: Virtual instruction had to be the basis of any strategy for the coming academic year, and any on-campus activities should be available strictly as a supplement.
With those guiding principles, the university rolled out a plan it is calling "All Modes Ready." Students will be able — though not required — to move back to campus, but whether on campus or off, most academic instruction will occur via Zoom. That means some students will be in a physical classroom together, while others — simultaneously — will tune in remotely to be part of the same classroom discussions and hear the same lectures in real time.
Even with that approach — similar in some ways to the Hyflex model — a large portion of students has expressed a desire to return to campus from wherever they have spent the last several months, said the college's provost and senior vice president Jeff Rutenbeck, who is leading the university's planning for the fall.
To Rutenbeck, the model allows the university maximum flexibility to respond to a virus that has proven unpredictable.
"It was kind of fashionable late in May and in June for institutions to say, 'We're gonna start early because there's gonna be a surge of COVID in the late fall,'" said Rutenbeck. "I mean, that's just impossible to predict."
The advantage of Arcadia's approach, said Rutenbeck, is that it allows the school to pivot at any time, unbound to predictions about a virus that has, thus far, proven unpredictable.
"Every day that passes I feel more and more certain that we've taken the right approach," he added, noting that it has been an all-hands-on-deck time at the university with significant buy-in from the campus community.
While there may be consensus at Arcadia, the landscape of approaches that Pennsylvania's colleges and universities will take this fall is vast. PA Post reviewed more than 85 four-year institutions' fall plans for this article, and while patterns emerge, no two plans are identical.
For example, no institution is planning for a typical fall semester. But almost every institution is allowing at least some students — particularly international students or those with no home at which to reside — to live on campus even if classes will be conducted entirely online.
Some institutions are allowing only a portion of students to be on campus, like Swarthmore, where just freshmen and sophomores will return. And most athletics at the Division II and Division III levels have been canceled, or at least delayed; the Centennial Conference, Pennsylvania State Athletic Conference, and Middle Atlantic Conference are among those that have suspended fall competition.
For those institutions that are planning large-scale reopenings, coronavirus testing is central to their strategies. Institutions do not have equal access to testing, however, and federal officials have warned that colleges attempting to conduct hundreds of thousands of tests will exacerbate delays at private labs. The CDC has recommended against the approach.
While a study from researchers at Harvard and Yale found that testing students every two days could contain campus coronavirus outbreaks, Pennsylvania Department of Health spokesperson Nate Wardle said that testing entire campuses "could lead to many of the test results being received a week later, which creates significant public health challenges."
Universal testing — though not at that frequency — is part of the reopening plans of many smaller private colleges and universities across the state, though not at public institutions. In addition to resource challenges, two public college presidents expressed concern that testing students could lead to a false sense of security and lead students to ignore coronavirus precautions once they receive a negative result, which represents only a moment in time.
At Lancaster County's Millersville University, only students displaying symptoms will be tested, and if they test positive, both they and those with whom they live will be isolated on campus. Beyond that, the university is exploring an app to track the density of people on campus, and administrators are focused on making everyone aware of their role in preventing a virus outbreak.
"We believe that behaviors are going to help us to mitigate the spread of the pathogen," said Millersville University President Daniel Wubah, a microbiologist by training. "But for asymptomatic students, what is happening is that some people go for the test and they think because they are negative, they will never get it, and then they get into riskier behaviors."
Overall, about 80 percent of Pennsylvania's four-year colleges and universities are still planning to offer some kind of on-campus instruction. But the rate has dropped even in the last week as the logistics of bringing thousands of young people from across the country back to campuses — many of which are in small towns that have limited public health infrastructure to deal with a surge in coronavirus cases — have proven impractical in wake of a lack of testing and tracing capabilities and the realities of what an in-person semester would look like.
Pa. colleges' fall plans
A tale of two liberal arts colleges: Reopening hinged on ability to test
Dickinson College, a liberal arts college in Carlisle, confronted those twin realities when it decided in mid-July to backtrack from its planned reopening and go with a completely virtual fall semester.
Initially, Dickinson had planned to reopen its campus, testing every student, and having at least a facsimile of a "normal" semester. The college was working with a lab that said it could turn around test results within 48 hours, but that number went to five days, then eight days, nine days, and finally two weeks, at which point testing was untenable.
"Since the federal government has not taken this on as a national issue, it's really up to individual institutions and local communities to scramble, and that's very upsetting. We should not be at this point five months into it where every institution is trying to figure out how they get tests and how they can contact trace. It's a major national failure," said Ensign.
In terms of contact tracing, the college said it was working with the state to figure out how to make that work, but President Margee Ensign said her college ended up "not receiving the support from the state that we need."
Wardle, the Department of Health spokesperson, disputed the notion that colleges have not received support for contact tracing, noting that the state has 650 contact tracers working to monitor and support those whom case investigators have identified as having been exposed to COVID-19. A Spotlight PA investigation found, however, that much of the state reopened without robust contact tracing in place and that, where contact tracing is being conducted, it is the product of a patchwork system of local health departments, hospital networks, and nonprofits.
Between the inability to test and trace and the reality of what a "pandemic in-person" residential experience would look like, Ensign and her team concluded in mid-July that the school could offer a better education if instruction went fully online.
"I polled my senior staff members," Ensign recalled, "and one said, 'I don't think I can live with myself if we bring students back and people die as a direct consequence of it.' That's it. That's where we are … I think we're all at peace with where we landed."
Dickinson is working to learn from its rapid transition to remote education this spring to hone the experience it offers this fall, and Ensign said she is convinced that online instruction will be better than what the institution would have been able to offer in-person given constraints around social distancing, limiting face-to-face interactions, and cutting classroom capacity. She also said she is bewildered that other colleges are planning large-scale reopenings.
"If you bring in thousands of kids from around the country and the world, the prevalence rate in your community is going to go up really quickly. I think we're all looking at the same set of issues," she said. "You cannot control a pandemic without rapid testing and the ability to trace. We're kidding ourselves if we think you don't have to have those things."
If those two things are in place by late this year, Ensign said Dickinson would consider reopening in the spring. But for now, she said the only responsible thing for her institution to do is to go online.
Two liberal arts colleges not far from Dickinson — Franklin & Marshall (55 miles down Route 283 in Lancaster) and Gettysburg (30 miles down Route 15 in Adams County) — are among the institutions that have decided to open their doors to students this fall. Both have modified aspects of their educational and residential programs, but administrators at both stressed their conviction that a residential experience is central to the program that they offer as small liberal arts colleges.
"The most important determining factor was that there's a very high degree of enthusiasm among our students and among our faculty to do as much in-person education as we can manage," said Barbara Altmann, the president of F&M. "And the 'as we can manage' part is the critical premise in all of that."
Thirty percent of F&M's classes will be offered completely online, and about a quarter of students will not return to campus at all, said Altmann. But most students will live and study on campus and attend at least some of their classes in person.
Central to F&M's reopening plan is its ability to test students. All students — as well as faculty and staff — will be tested for the coronavirus upon their arrival to campus, and students will be tested again a week later. The college will also conduct asymptomatic surveillance testing throughout the semester. Altmann said the college's testing provider will be able to turn around test results in 24 to 36 hours, allowing F&M to make timely decisions based on the data. College staff will trace the campus contacts of anyone who tests positive and coordinate with the local health system to identify off-campus contacts.
As is the case in most of the scores of college reopening plans reviewed by PA Post, F&M will start classes early, cancel fall break, and send students home before Thanksgiving. In addition, F&M students will be required to sign a pledge that they will follow the college's pandemic preparedness plan, and the semester will be broken into two subunits in which students will take two classes at a time.
Even with those protocols in place, Altmann echoed a faculty member's response to a campus survey that she would be "nuts not to be anxious about returning in the fall."
"Every college president everywhere right now is sleepless with worry about how to get all the details worked out. The biggest single factor for me is things that are outside our control," she said, referring to the state of the epidemic both in Lancaster County and nationwide. She will be ready to "pivot on a dime again," if necessary.
"We are a community of inventive, intelligent, committed people. And I think if there's a chance of having any community behave appropriately, it is on our college campus," she added.
Financial pressures
Altmann conceded the financial pressures that F&M faces to make an in-person semester work, though she emphasized that they are not the driving factor. The college lost more than $2 million from refunding room and board after it closed last spring, recouping less than half of that from the federal CARES Act.
The situation is even more stark at Millersville, where President Daniel Wubah said the university is $6.9 million in the hole from its closure decisions to date. After deciding last week to pivot to offering more than four-in-five of classes fully online and cutting the residential capacity of the campus, Wubah projects that the institution will face a total budget gap of $11.5 million over the course of the academic year, which will require cutting other expenses to balance the budget.
Although Millersville is a state university, 68 percent of its budget comes from tuition and fees, and, so far, it has received only $5.2 million from the federal and state governments to help offset its losses.
And while many institutions have canceled planned tuition increases or activity fees for the fall, only a few are cutting the underlying tuition bill. Lafayette College in Easton and Lehigh University in Bethlehem each trimmed tuition by 10 percent, and West Chester University provided a discount of 11 percent for in-state and 22 percent for out-of-state students.
Compounding the revenue problem for many institutions is the reality of fewer students opting to enroll in college, at least in the short run. Such enrollment declines are coming just as colleges are making massive investments in technology infrastructure to deliver online courses, professional development for faculty to learn online pedagogy, and computers and hotspots to supply students who otherwise might not be able to participate in remote instruction.
Rutenbeck, the provost at Arcadia, said that institutions have little choice in the matter.
"Let's say there's a hurricane," he said. "Do you prepare for a crisis by going to the hardware store and buy the pieces of plywood and extra strong screws and that stuff? … Or do you just say, 'Hey, you know what? We're not going to spend any money on that and just use whatever you can find in the backyard.'"
Sand moving beneath colleges' feet
The five senior college administrators who spoke to PA Post for this article each said that their planning processes began by April and matured in May and June, when the virus appeared under better control in Pennsylvania than it does now. The changing conditions on the ground contributed to a flurry of decisions in the past two weeks to limit reopening, particularly among public universities. Penn State, Millersville, and Slippery Rock are among the public institutions that pivoted from a large-scale reopening to a more limited one. Edinboro, California, and Clarion joined West Chester in going to an almost entirely remote setting.
But even when the course of the coronavirus appeared most contained, a full reopening was never in the cards at most schools.
Millersville had planned on more than half of its classes being fully remote. Now, that number will be well over 80 percent, and the residential capacity of campus will be about 60 percent of what it is in a normal year. Every time Wubah makes a decision, he said, he feels like the sand moves beneath his feet. At this point, his focus is on decreasing the density of people on campus.
"Our goal is to have a low density campus in order to be able to mitigate the spread of the pathogen of the virus," he said. "That has been the driving force, the health and safety of our students, faculty, and staff."
At Slippery Rock University, a state-owned institution in Butler County, President William Behre said his calculus changed as Allegheny County and the state of Ohio — two of the most prevalent geographic areas from which Slippery Rock draws students — began to see spikes in the end of June and through July.
"I think when I was at my most optimistic point, I thought we'd be about 50 percent of our classes face to face and 50 percent via distance," he said.
To date, seven of the 14 universities in the state system of higher education have announced that they will offer mostly online classes in the fall. Behre said that each institution is operating independently, but he is watching other schools in the state to help him make decisions with as much information as possible.
About two-thirds of Slippery Rock students live off-campus. Behre said that what he saw and heard after campus closed in the spring — loud music coming from house parties — led him to conclude that a predominantly in-person semester was not in the cards.
"We can't manage what our students do on their own time," he said. "So we can either assume a massive change in the behavior of young people or we could adapt our plans understanding what their behavior is likely to be. I think too many places are assuming a massive change in the behavior of young people."
Behre pointed to an article in The Atlantic suggesting that colleges are preparing to blame students for their own lack of planning as what he is trying to avoid.
"There are plenty of schools out there that are going forward and saying we can do this and we can go face to face, and you watch that and you start to say to yourself, 'Okay, what am I missing? How can they do it?'" he added. "To be honest, I don't have a lot of faith in a lot of the plans I am seeing."
Behre and other presidents acknowledged that there is no telling when the state might order colleges to close on a moment's notice, which has heightened the urgency of having an effective plan for online instruction. Neither Behre nor any of the other college administrators to whom PA Post spoke had determined the thresholds that would necessitate closing their campuses entirely, though all said that the issue is at top of mind and weighs on them considerably. Wubah, at Millersville, said that his campus can probably handle one or two cases, but probably not 20 or 30.
And while the state may order a closure, Behre is not holding his breath that the government will swoop in with any solutions.
"We are taking the view that we need to be relatively self-reliant on this. Of course, if the state or the federal government wants to help mitigate the costs of everything we're doing because we are spending a small fortune on technology, on plexiglass for offices, on PPE for our staff, I'll take the support, I'll take the support, don't get me wrong," said Behre. "But in terms of relying on the government to actually make this better, I gave up faith in that a long time ago."
Although he feels comfortable with where he has landed, Behre is not at all sanguine about what this pandemic could mean for higher education in terms of prospective students deciding to do other things or about what the experience for his students will be like this fall.
"Ultimately, they'll get their education," he said. "But what they're not going to get is all that extra campus stuff that people count on, that people pick a college for. That's the struggle."
For Behre, developing an effective online teaching plan is "the easy part." But it can't substitute higher education's role of giving 18-22-year-olds their first taste of independent living and freedom to experiment with clubs, sports and social life.
"All of those less tangibles … are going to be sacrificed this year," he said. "I feel terrible about it, and I think everyone feels terrible about it."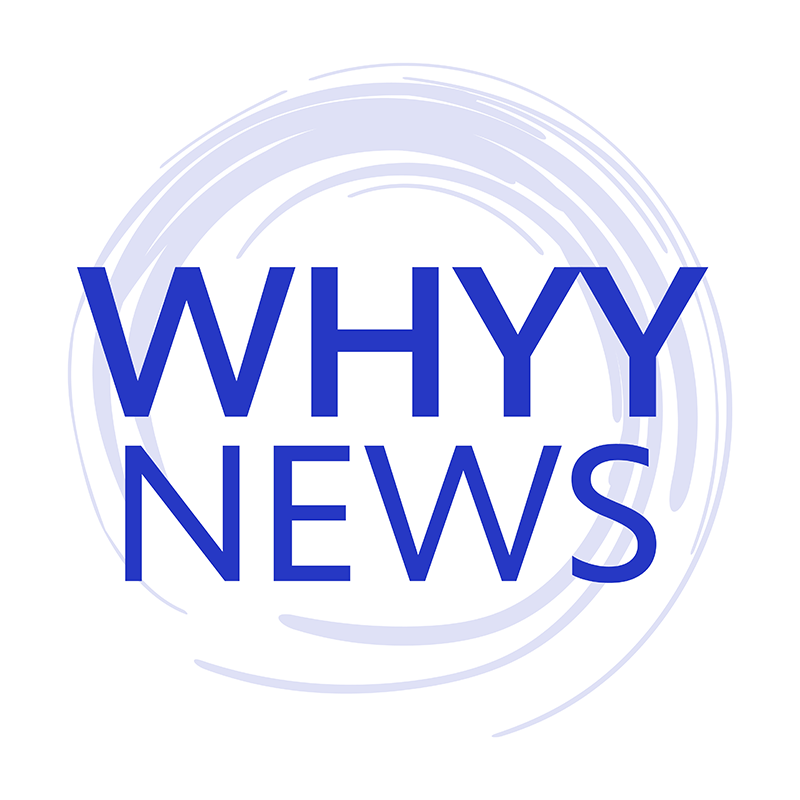 Get daily updates from WHYY News!
WHYY is your source for fact-based, in-depth journalism and information. As a nonprofit organization, we rely on financial support from readers like you. Please give today.