'I wish I could promise all my students safe travels, but I can't': Philly leaders address gun violence, student safety
Starting Monday, the Philadelphia Police Department is boosting its presence outside 25 school zones in response to growing incidents of gun violence.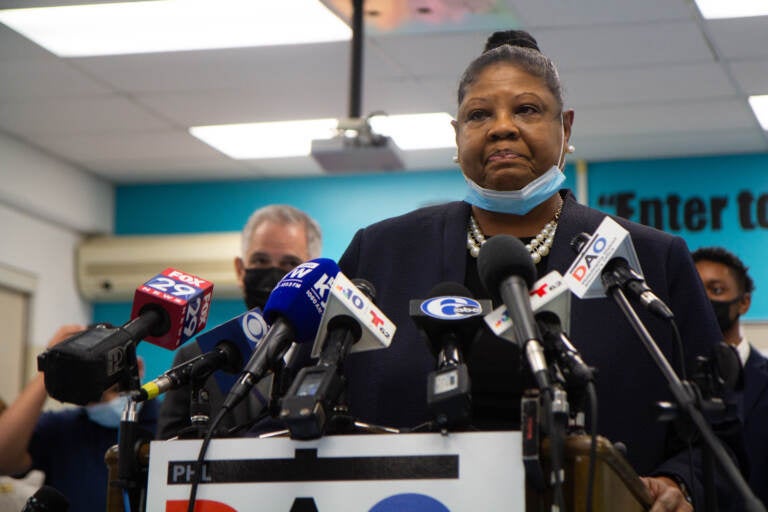 Just a few months into the school year, there have already been at least four shootings near Philadelphia school buildings, as the city grapples with historically high rates of gun violence.
In response, the Philadelphia Police Department is increasing its presence in 25 school zones across the city, encompassing 38 mostly middle and high schools.
At a press conference Monday, as the new initiative went into effect, Police Commissioner Danielle Outlaw said the zones were selected based on the department's latest crime data.
"In short, officers assigned to these zones will be on the lookout for suspicious activity," said Police Commissioner Danielle Outlaw. "Students and parents will notice an increase in visible officers."
Mayor Jim Kenney, District Attorney Larry Krasner, and other city and school leaders joined Outlaw to stress the urgency of addressing gun violence, and the need to protect students as they travel to and from school.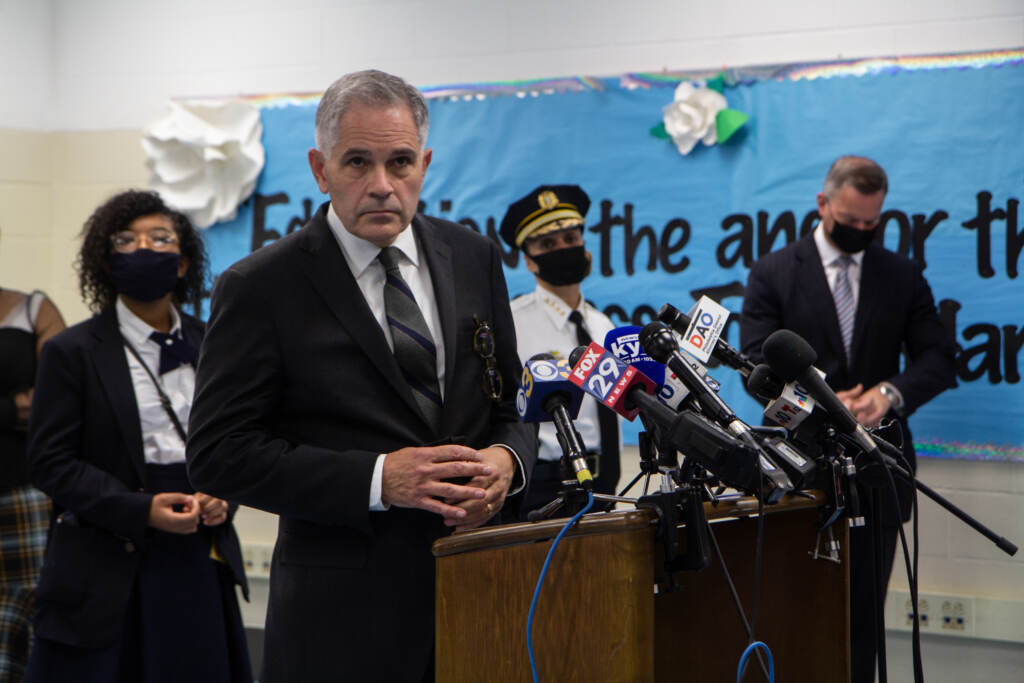 "The rise in gun violence in our city in the wake of a pandemic is sickening, particularly when children are endangered, harmed, and sometimes tragically killed," Kenney said. "This is unacceptable, and my top priority is to combat the scourge of gun violence in our city."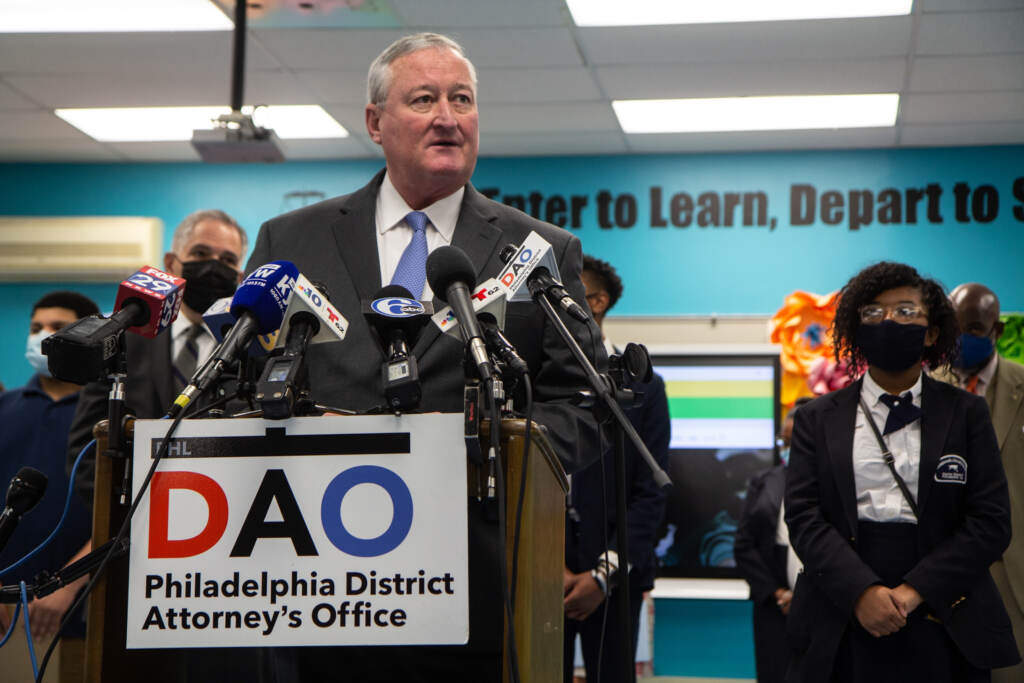 "In recent weeks, district students were victims of some of the most unsettling acts of gun violence," said Superintendent William Hite. "A 13-year-old was shot on the way to school. A 17-year-old was shot down a few steps away from the school, leaving school. A 16-year-old was ambushed outside of his home."
Hite said that while violence is not a new phenomenon, more brazen behavior in and around schools has caused young people to "begin to get worried, traumatized about whether or not it's safe to travel to and from school."
In addition to partnering with PPD on the school safety zone program, the School District of Philadelphia is also launching a pilot program that will pay and train trusted community members to help create a safe path to school. The district hopes to start the "Safe Path" initiative at four high schools by the end of the school year.
At the press conference, school leaders called for wide-scale efforts to address gun violence.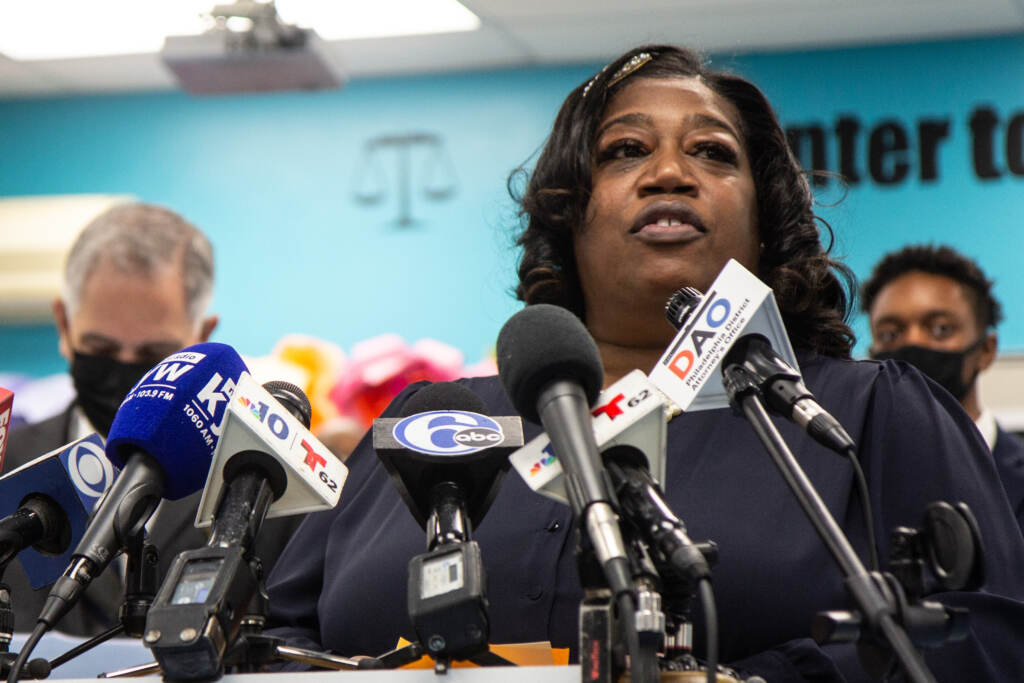 "I wish I could promise all my students safe travels, but I can't," said Aliya Catanch-Bradley, principal of Mary McLeod Bethune School. Her students and their families "are plagued daily with the gun violence that is out of control in our city and we're all here to be part of the solution," she said. "We clearly can't police our way out. It will take all of us."
One of her students, 8th grader Herman Andino, shared his own fears about getting to class.
"Even though I feel safe in my school, I don't feel safe around my school," Andino said. "I don't feel safe coming out of school. I get anxiety because just around the corner, eight murders have been happening to students my age and it's not right."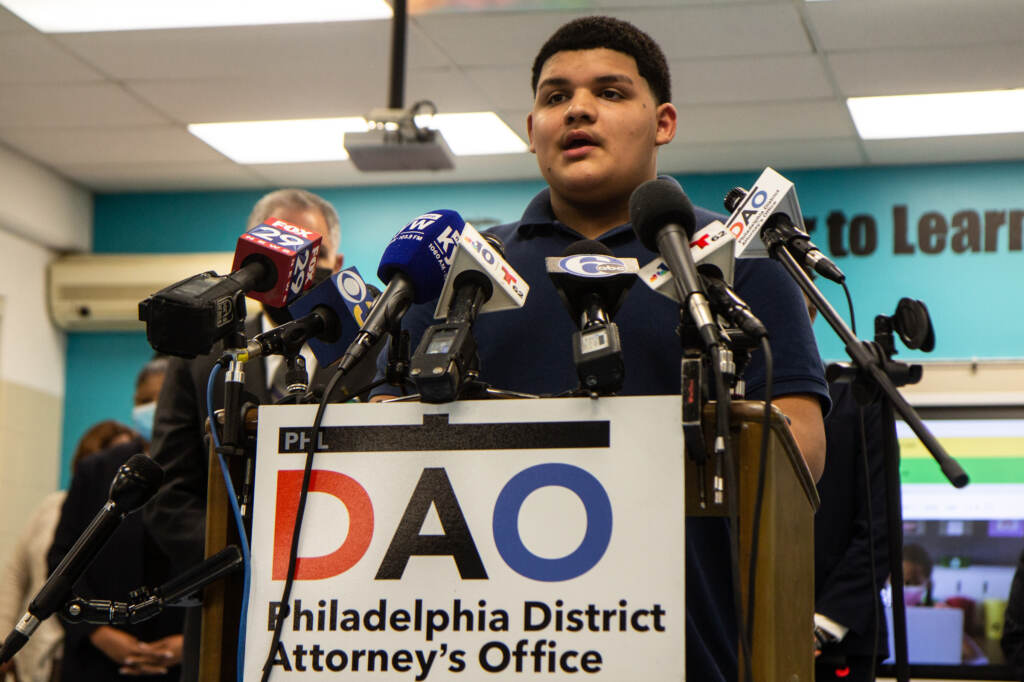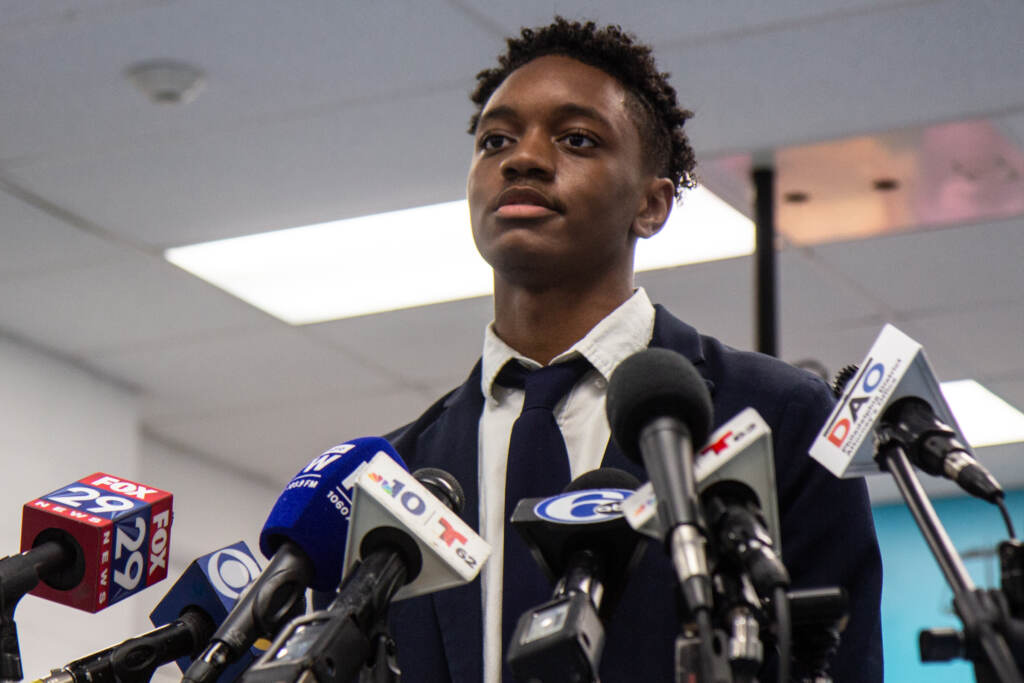 Veronica Joyner, founder of the Mathematics, Civics & Sciences Charter School, became emotional as she spoke about losing students to gun violence, and teaching students to stop, drop, and take cover as part of the school's fire drill.
"Why should I have to teach children to do that in the City of Brotherly Love?" she asked.
"We continue in this city like business as usual. Another one shot. 458 deaths. I am tired. I am devastated," Joiner said. "When I have my children afraid to come to school, it's a problem."
She called on the city to declare a state of emergency over the gun violence crisis.

WHYY is one of over 20 news organizations producing Broke in Philly, a collaborative reporting project on solutions to poverty and the city's push towards economic justice. Follow us at @BrokeInPhilly.
Get more Pennsylvania stories that matter
WHYY is your source for fact-based, in-depth journalism and information. As a nonprofit organization, we rely on financial support from readers like you. Please give today.