Hundreds march in West Philadelphia to remember lives lost in 1985 MOVE bombing
Just hours before Pam Africa and Mike Africa Jr. began describing lost comrades, the city's top health official resigned over mishandling of victims' remains.
Surviving members of the MOVE family walked with hundreds of supporters through West Philadelphia Thursday night to commemorate the 36th anniversary of the day city leaders dropped explosives on their Osage Avenue compound.
The subsequent fire, allowed to burn to the point where it turned more than 60 houses to rubble, killed 11 people, including five children.
Just hours before Pam Africa and Mike Africa Jr. began their remembrance of lost comrades by describing the two-day assault, Philadelphia Mayor Jim Kenney announced the resignation of the city's top health official for mishandling remains of victims of the bombing.
In the 1985 bombing, city officials were targeting The Movement, a Black liberation group whose members took on the last name Africa and had for years clashed with law enforcement.
Kenney said he asked Health Commissioner Tom Farley to step down after learning on Tuesday that in 2017, Farley cremated and "disposed" of remains from the incident without attempting to contact the family.
"Instead of turning [the remains] over to their families, to us, they made the decision to incinerate them," Mike Africa Jr. told the crowd, which swelled to more than 200 people as the group approached Malcolm X Park.
"We had already understood that they'd done this to Tree and Delisha and now we're finding out that there's more," Africa Jr. said
Tree Africa, 14, and Delisha Africa, 12, were two of the children killed in the attack. A few weeks ago, it came to light that their remains were mishandled by anthropologists at Penn Museum and Princeton University. After advocacy following news reports, researchers last month delivered those remains to a funeral home, unlike the bone fragments Farley quietly had cremated four years ago.
On Thursday evening, Africa Jr. recalled the personalities of the lost people who used to be his childhood playmates.
Tree Africa, the oldest of the children, loved to climb trees, he said. Delisha Africa was a leader, someone who could help the other children execute their plans. Another, Netta Africa could best be described as a tattletale. "Anything you did that you didn't want people to know, don't do it in front of Netta," said Mike. "Little" Phil Africa already had a girlfriend and plans, while Tomaso Africa had a belly the shape of a watermelon.
Pam Africa spent time explaining the beliefs of the group. MOVE founder John Africa, who was killed in the 1985 bombing, preached a naturalist lifestyle where animals weren't meant to be held in captivity and members ate organic foods, she said.
He gave people the ability to stand up to the government, which was oppressing its Black residents, Pam said. "When it snows here, when it rains here, it rains on all of us, there's no separation, that's the law of God, that's what [MOVE] believes in."
Asking for reparations, freedom for Mumia, recognition of humanity
Other speakers advocated for organizing and helping MOVE members learn what happened to their loved ones.
"It is our obligation to make sure that they feel our love and our commitment to continue to remember with them and to stand with them and to fight for them, and with them, because they continue to have nothing that resembles justice," said YahNé Ndgo, one of the remembrance march organizers.
What should happen next was a recurring theme of the evening.
One demand is that former journalist and MOVE advocate Mumia Abu-Jamal be freed.
Abu-Jamal has been in prison since he was convicted in 1981 of killing Philadelphia Police Officer Daniel Faulkner. He spent decades on death row before his sentence was reduced to life in prison. Abu-Jamal and his supporters have maintained his innocence, arguing he was targeted by police because of his support for MOVE.
Calling for reparations to be paid to the MOVE family was another common refrain, strengthened by the news of Health Commissioner Farley's mishandling of victims' remains.
Some observers questioned why the city chose this very date to announce the top doctor's resignation. In a press conference earlier, Mayor Kenney said he did it at the Africa family's bidding.
Pam Africa said she learned of Farley's actions over the phone on Wednesday, and arranged an in-person meeting with the mayor the next morning. It was there the family requested the news about Farley be made public the same day.
"It wasn't because it was May 13," Pam told WHYY News. "We just felt as though it needed to go out as soon as possible."
Mike Africa Jr. didn't want to discuss the resignation. "I'm just trying to get people to understand that my family were humans… and that's it," he said after the march.
Earlier, he urged the gathered supporters to continue to press for answers. "We have to rise up and fight the system," Mike said, "and push for accountability."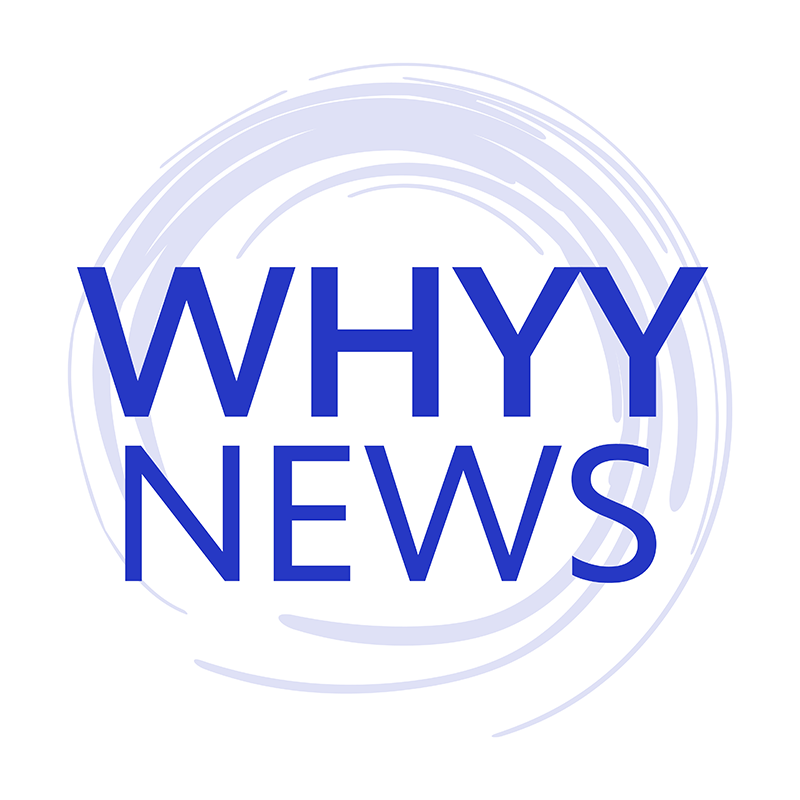 Get daily updates from WHYY News!
WHYY is your source for fact-based, in-depth journalism and information. As a nonprofit organization, we rely on financial support from readers like you. Please give today.