New monument in North Philly honors women helping others survive long Pa. prison sentences
A temporary art installation acts as both a monument and memorial to honor the women and transgender people serving long sentences in Pa.
Paulette Carrington says she's not the same person she was when she was convicted of homicide at age 16. Sentenced to life in prison, Carrington says she could have easily languished and lost all hope of ever reentering society.
But two things got her through her time at the Pennsylvania State Correctional Institutions at Muncy and Cambridge: her faith and the older women incarcerated with her. The women encouraged her to finish high school and pushed her to seek counseling for her anger issues.
Still, Carrington says, personal growth wasn't enough to get juvenile lifers like her out of prison.
"This to me is just so heartless, you know, for [the criminal justice system] not to consider the fact that these ladies have done everything they can, there's nothing else they can do but sit there and vegetate."
Carrington said recently that she's lucky to be one of the first women juvenile lifers to be released after the U.S. Supreme Court retroactively banned automatic sentences of life without parole for juveniles. She walked out four years ago, after 40 years served.
Now, a temporary art installation in North Philadelphia called "On the Day They Come Home" acts as both a monument and memorial to those women who helped Carrington and others, and are still serving life or long-term sentences in Pennsylvania.
Located at the Village of Arts and Humanities, the installation is part of an effort by women who served long sentences and family members of those serving life sentences to push Pennsylvania to release all women and transgender lifers.
The new installation adds public art to this advocacy, which already includes audio pieces and films, and was created with the help of those advocates, including formerly incarcerated women like Carrington.
Unveiled Saturday, the monument features six faces facing out and forming a circle. Carrington's face is part of the installation, as is the silhouette of an unknown woman that represents every woman still serving time.
There are 200 women serving life in prison in Pennsylvania, half of them women of color and 54 from Philadelphia, according to the artists. A 2018 study from the Abolitionist Law Center found that Pennsylvania sentences more people to life per capita than any other state or country.
Mark Strandquist, one of two lead artists on the project, said it was important to the women to show how they were all "together, unified, linked in this beautiful way, in a circular way, that they are fighting for each other's freedom."
The piece is full of symbolism suggesting that the worst day of a person's life does not define that person. The faces are propped up on a golden ring that creates the base of a crown.
"Poetry is cut into wood that was burned and cut so it surrounds the golden ring," said Courtney Bowles, the other lead artist.
The portraits of the women rise from the gold ring, atop the burnt wood, almost like a phoenix.
"And the symbolism of the phoenix, so the transformative nature — that was something everyone wanted to highlight," Bowles said.
QR codes will play short clips of the women talking.
For Ivy Lenore Johnson, who spent 18 years in state prison for homicide, working on the memorial was a way to draw attention to prison's punitive, rather than redemptive, nature.
"Most of the things I got, I got from these women serving life sentences. They taught me how to reform myself," she said, adding that the women she met in prison were often survivors of abuse, ranging from abandonment to sex trafficking.
Those women need mental health treatment, said Lenore Johnson.
"It's no one's natural state to be locked up in the cage," she said. "Animals don't even respond to being locked in a cage. You don't grow, you don't flourish — that is not your natural state at all. So to be there, you're less than an enemy. Your dignity is stripped, no privacy, no creativity, nothing. Everything that makes you you is being taken away."
At the same time, Carrington and Lenore Johnson said, the prison population is treated as a cash cow. Sneakers and televisions have to be bought through the correctional facility at a much higher price than retail, said Lenore Johnson, while prison work can pay abysmal wages.
Adding to the mental health plight of incarcerated women is the sense that people outside prison walls have forgotten about them, and that their thousands of male counterparts get more support and attention.
Lenore Johnson and Carrington said the monument is dedicated to Sharon "Peachie" Wiggins, a juvenile lifer who they said helped them stay afloat, encouraged women to taking sewing or catering classes that would keep them busy, and helped them file the necessary paperwork in their individual efforts to get out of prison.
But Wiggins never saw the fruits of her labor. She died of a heart attack in 2013 after serving 42 years.
Lenore Johnson said Wiggins, like so many other women and transgender people currently serving life sentences in Pennsylvania, was more than her crime.
"These are loving, caring women. Some of them may have made bad choices," said Lenore Johnson. "Some of them were there at the wrong place, at the wrong time. Some of them were doing what they felt like was protecting their homes and their families. Hear them."
"On the Day They Come Home" is part of "Staying Power," an exhibition by the Village of Arts and Humanities and curatorial partner Monument Lab. The piece will be in North Philly until July 10.

WHYY is one of over 20 news organizations producing Broke in Philly, a collaborative reporting project on solutions to poverty and the city's push towards economic justice. Follow us at @BrokeInPhilly.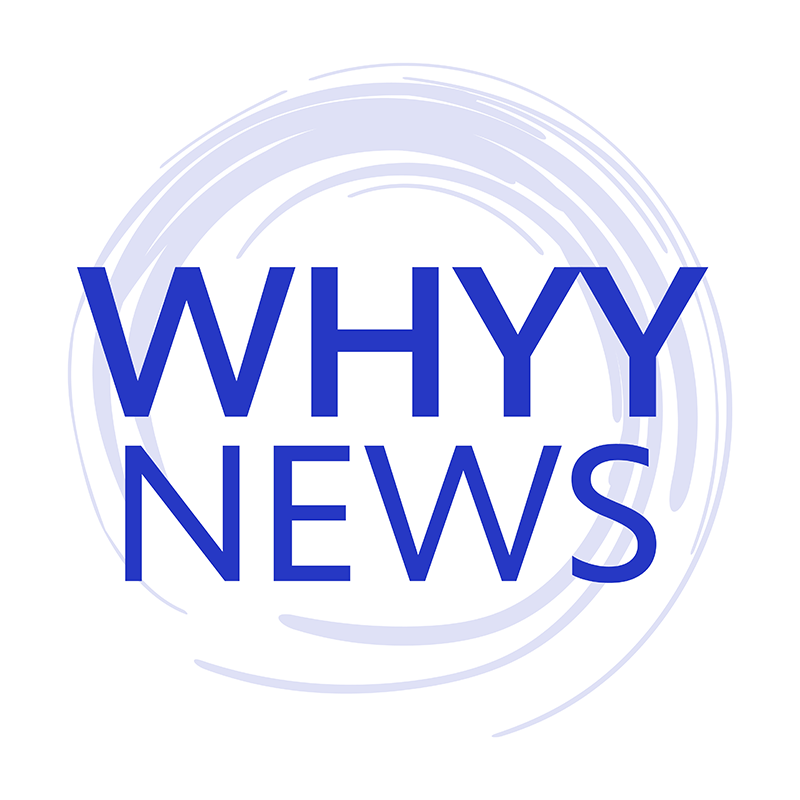 Get daily updates from WHYY News!
WHYY is your source for fact-based, in-depth journalism and information. As a nonprofit organization, we rely on financial support from readers like you. Please give today.