How to retain affordable housing in Philly? New study recommends subsidizing 'small landlords'
Naturally occurring affordable housing is at risk of disappearing in Philadelphia, according to an Urban Land Institute report. A solution? Cash for landlords.
Kenyatta Moore, 48, a West Philadelphia native and a small landlord, owns two properties in Olney. But after ten years, he's thinking of selling his properties in Philly and investing elsewhere.
He rents out one-bedroom apartments for $700, providing what the city would describe as "naturally occurring affordable housing." Small landlords are the most common providers of this — affordable housing that is not subsidized.
There isn't a city-wide definition of what a small landlord is, but landlords that own one or two units make up 73% of all licensed city landlords.
"I'm leaning towards leaving the city," he said. "The smaller guys are taking a beating."
Moore is referring to last year when the pandemic shutdowns began the catalyst for mass unemployment. Last summer, the city put in place rental protections to keep people housed during the pandemic.
Moore's tenants struggled to pay throughout the last year and one didn't pay at all. One of his tenants was able to get rental assistance but only for a few months and the tenant only recently got a new job. The past year has been a financial hit for Moore causing him to lose thousands of dollars and he struggled to keep up with his own bills. He doesn't feel the city did enough to support him and the rental protections were too stringent.
"I think [the city] should have had more sensitivity towards the landlord and just kind of look at the whole situation, because every situation is not the same," he said. "I know there are times where you may just have a bad landlord and I get it, but they should look at each situation differently."
Naturally occurring affordable housing is at risk of disappearing in Philadelphia, according to an Urban Land Institute report. The report focuses on "middle neighborhoods" — places that aren't experiencing high appreciation or decline in home value — hoping the city prevents an affordable housing crisis there. These neighborhoods are typically filled with working-class families who typically rent from small landlords.
Laura Slutsky, ULI's executive director, said naturally occurring affordable housing from small landlords is at higher risk of disappearing because they usually don't have as many resources.
"Smaller landlords may have limited access to capital, increasing the vulnerability," Slutsky said.
The report estimates that there are at least 38,000 affordable properties that may not stay affordable because they are either in poor condition and don't have longevity or are in an area with a strong real estate pressure pushing landlords to sell.
Greg Wertman, the president of the Homeowner's Association of Philadelphia, which represents  residential investment and rental property owners and managers, said he's lost over 400 members since the pandemic.
"I'm really worried about Philadelphia," he said. "The flippers [will] be out in droves buying these up because the mom-and-pops can't afford them."
The city already doesn't have enough subsidized units to fulfill the need for affordable housing. Nearly 43,000 people are on the Philadelphia Housing Authority waitlist. The city relies on these landlords to keep people housed since small landlords provide most of the unsubsidized affordable housing.
To keep these landlords, city leaders are considering options to incentivize people like Moore to stay.
"We're in big trouble," said Anne Fadullon, Director of Philadelphia's Department Planning and Development. "Look at our population, [we have a] 25% poverty rate. We just don't have enough resources to be able to house all of those people."
Recommendations
The study suggests supporting small landlords like small businesses and working to financially support landlords who need repairs for affordable units.
Treating this population like a small business could mean more property management training and repair financing programs without deed restrictions.
To help landlords make repairs, Urban Land Institute says the city could assist them in their search by establishing a one-stop shop for finding and identifying contractors. The city also could partner with educational institutions that provide technical training for construction trades so they can connect graduates with immediate work for small landlords.
To maintain affordability specifically, the report promotes the option of subsidizing landlords. If the market is pushing rents higher, the city could offer upfront payments in a contractual agreement for landlords to maintain agreed-upon affordable rents for a predetermined amount of years. If the city went this route, the upfront money could be used toward repairs in a city where 40% of rental units have repair needs. Other cities that have implemented some version of this include Washington D.C., New York City, and Montgomery County in Maryland.
Wertman doesn't think the recommendations go far enough to help. He said the city should have a solid definition on what a small landlord is and then exclude them from rules that can be too expensive for them. In particular, he cited new rules that went into effect in January that made landlords responsible for the investigation and remediation of bedbugs.
"I think the biggest help would be to differentiate between a small-time landlord and a large one," he said. "I'm not saying do away with the rules. I'm saying you have to relax some of these things."
Moore said he's intrigued by the idea of entrepreneurial classes and making repairs easier to get but ultimately, he's still on the fence about staying in Philly based on what the past year looked like for him.
"It's a start," he said.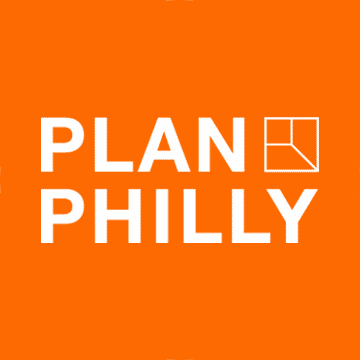 WHYY is your source for fact-based, in-depth journalism and information. As a nonprofit organization, we rely on financial support from readers like you. Please give today.