How Philly-area election boards will count your mail ballot
Philly-area counties have invested millions of dollars into equipment and manpower to count an unprecedented number of mail ballots.
Ask us: What do you want to know about voting and the 2020 election?
Inside Hall F of the Pennsylvania Convention Center, democracy is in action.
This 125,000 square-foot space is the site of Philadelphia's massive mail ballot operation. And in just over a week, the cavernous room will be filled 24/7 with teams of people working to the robotic hums and whirs of nearly three-dozen pieces of election equipment.
Philadelphia, which spent roughly $5 million on all that machinery, is expecting to count more than 300,000 mail ballots starting at 7 a.m. on Election Day — nearly 30% of all registered voters in the city.
More than a hundred employees will work each eight-hour shift until all ballots are counted.
"We are committed to getting these ballots opened and scanned as quickly and as accurately as possible," said City Commissioner Lisa Deeley during a Monday afternoon press tour.
The city's mail ballot operation has three distinct stages: sorting, extracting and scanning. Each ballot must pass through each stage in order before it's ultimately reflected in the county's election results, which will start being released shortly after on Nov. 3 after the polls close at 8 p.m. and then again after the last voting machine results of the night.
The following day, "to the best of their ability," staff will post absentee and mail-in ballot results between 9:30 a.m. – 10 a.m.; 3:30 p.m. – 4 p.m.; and 9:30 p.m. – 10 p.m., according to the city.
Moving forward, results will be updated at least twice a day at time determined by the deputy city commissioners.
Extracting is the second and slowest phase. The two-step process involves an employee feeding a stack of unopened ballots into a machine so it can slice open the mailing envelope. Then, the same employee feeds that stack through the machine again so it can slice open the secrecy envelope containing the voter's actual ballot.
Combined, the 22 high-speed extractors can open 12,000 ballots an hour.
The ballots must then be unfolded by hand before being fed into one of 12 high-speed scanners set up in two tidy rows near the front entrance of the hall. The votes are saved onto memory sticks and married with the in-person results from the voting machines at polling places.
Deeley wouldn't say how long she expects the entire mail ballot counting process to take, but added the city will release updates closer to Election Day as it becomes clearer just how many mail ballots her office got back from voters.
"We're going to do everything we can to make sure voters get that vote total as soon as possible," said Deeley, who chairs the three-member body elected to oversee city elections.
County election boards can count mail ballots received by 5 p.m. on Nov. 6, thanks to a ruling last month from the Supreme Court of Pennsylvania. That ruling withstood a challenge to a divided U.S. Supreme Court, but the Pennsylvania Republican Party is once again asking the high court to take up its case to end the three-day extension.
'Counting 24 hours a day'
The collar counties in the Philadelphia suburbs are also using a combination of manpower and machinery to count mail ballots.
During the June primary, Montgomery County processed roughly 127,000 of them. Officials there are preparing to count upwards of 240,000 mail ballots during the general election — a total that translates to about 40% of all registered voters in the county and calls for more election machinery to get the job done.
"We bought literally as much as we could fit," said Chief Operating Officer Lee Soltysiak.
Montgomery County spent about $1.5 million on a high-speed sorter, as well as 15 envelope extractors and five additional high-speed scanners.
As in Philadelphia, the plan, said Solysiak, is to start counting mail ballots at 7 a.m. on Election Day — the earliest that can start under Pennsylvania law — and not stop until the task is complete.
He anticipates having the majority of the county's mail ballots counted a couple days after the election.
"It's going to take some time and it will take longer than people are used to, in terms of getting the final results on election night. Those days are long gone," said Soltysiak.
Bucks County Commissioner Bob Harvie, who oversees elections there, doesn't want to make any predictions about when the county will be done counting mail ballots. The county received 180,000 requests for mail ballots, a little less than half of registered voters.
"We're committed to counting 24 hours a day until we're finished," said Harvie. "We're not gonna give a date, we're not gonna give a time. Speed is not our top priority."
Bucks County spent roughly $1 million on additional envelope extractors and high-speed scanners, which are designed to count 1,000 ballots an hour.
The county will begin posting election results at around 10 p.m. on Nov. 3. and update them approximately every 90 minutes, said Harvie.
Chester County, home to nearly 400,000 registered voters, has a similar plan in place for releasing results, but anticipates having the bulk of its mail ballots counted by early Wednesday.
"There shouldn't be much of a gap" in timing compared to a typical election, said Acting Director Bill Turner.
The county is planning to count upwards of 200,000 mail ballots — an eightfold increase over previous elections.
Similar to Bucks and Montgomery, Chester has purchased more than a dozen pieces of election machinery to do a lot of the work. But the county also plans on having a lot of manpower to help with the parts of the operation that must be done by hand, including unfolding and flattening all those mail ballots so they can be fed into the scanners to be counted.
For now, they plan to have 50 people during each eight-hour shift, each of which will happen inside Ehinger Gym on West Chester University's campus.
Laureen Hagan, Chief Clerk for Delaware County, did not respond to multiple requests seeking information about its mail ballot counting process.
Ballot counting still subject to legal challenges
As county election boards across the commonwealth are preparing for the big count, a second round of legal challenges to the state's Nov. 6 deadline for receiving mail ballots is underway.
In an emergency petition filed late Friday, the state Republican Party is again asking the U.S. Supreme Court to strike down the three-day extension, established by a ruling last month from the Supreme Court of Pennsylvania.
The party's argument is essentially the same as the one laid out in its first petition, which the high court deadlocked on earlier this month. The GOP maintains that the state Supreme Court's ruling violates federal law, which sets one single Election Day for the country.
Pennsylvania Democrats sued to extend the state's deadline for mail ballots so all voters who mailed their ballots on or before Nov. 3 would not be disenfranchised.
The petition comes as the U.S. Senate is expected to confirm Amy Coney Barrett to the U.S. Supreme Court. Barrett's addition to the court, a conservative set to replace the late Justice Ruth Bader Ginsburg, could give Pennsylvania Republicans a better chance to win this time around.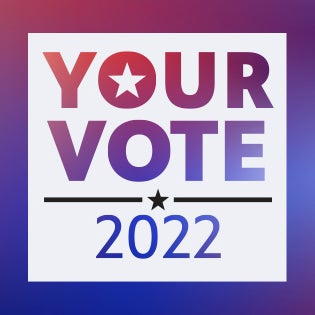 Your go-to election coverage
WHYY is your source for fact-based, in-depth journalism and information. As a nonprofit organization, we rely on financial support from readers like you. Please give today.