Your 2020 guide to voting in Pennsylvania
Pennsylvania is dealing with a huge mail-in voting spike, sluggish mail, a slew of lawsuits and mail-in-ballot laws that could change. Here's what you need to know.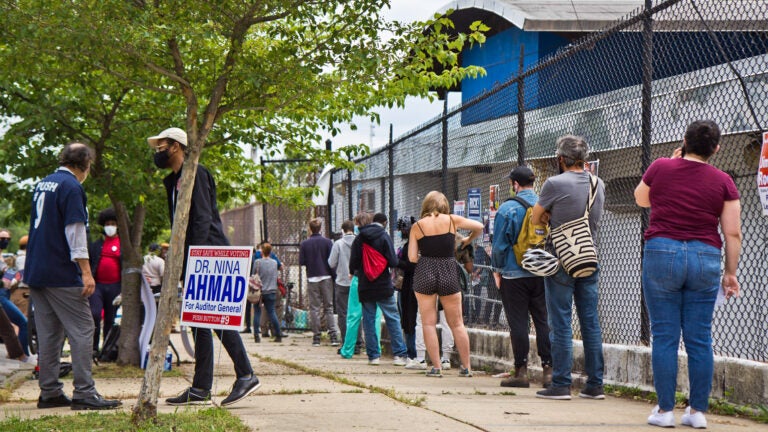 Ask us: What do you want to know about voting and the 2020 election?
This year's general election is going to have uniquely complicated logistics, and local, state and federal officials are still hashing out exactly what it will look like.
This is Pennsylvania's first general election to operate under a law that dramatically expanded mail-in voting beyond the usual absentee ballot option. June's primary election already gave the commonwealth a preview of how popular the option would be amid the pandemic, and November's election will bring even greater numbers.
There are also several voting issues that have yet to be fully resolved in the state legislature and in various courts.
One of the biggest questions hanging over Harrisburg for the past several months has been whether lawmakers would decide to allow counties to start processing ballots earlier.
Pennsylvania law currently prohibits counties from opening or counting ballots before Election Day. And county election officials have said, on no uncertain terms, that this is the main change that could make a difference between knowing results on election night, and having to wait several days to know who won Pennsylvania.
As of Monday, though, that bill appeared to be dead. The GOP-controlled legislature doesn't oppose earlier processing, but they want to add other provisions to the bill, including a ban on ballot drop boxes, that Democratic Gov. Tom Wolf won't accept.
Lawsuits are also swirling around the commonwealth. After the Pennsylvania Supreme Court ruled on several contentious election items — they upheld the use of ballot drop boxes, allowed ballots to be counted if they arrive three days after the election and removed the Green Party candidate from ballots — Republicans appealed the case to federal court, where it was thrown out. The Trump campaign then appealed it up to the U.S. Supreme Court, where it was thrown out for a final time.
The state court ruling also rejected mandating counties to count ballots returned without a secrecy envelope.
Pat Christmas, policy director at the good government group Committee of Seventy, said all this has made for a difficult "summer of uncertainty" that stretched into the fall. But he added, voters should remember one thing: Even though this year is unusual, they can trust the process.
Elections, he said, are affected by all levels of government — but the people who are really in charge of protecting the sanctity of the vote aren't anonymous bureaucrats in Washington D.C.
"It's county election officials," he said. "It's your neighbors."
Pros and cons of in-person and mail-in voting
The deadline to register to vote in Pennsylvania has now passed. But for the millions of people who did get registered in time — possibly an all-time record high number — there are a few options for submitting a ballot.
By now, you're probably aware that thanks to COVID-19 risks, many local, state and federal officials are encouraging voters to cast ballots by mail, instead of in person.
In-person voting is, of course, still an option. Unlike June's primary, which had temporary rules in place that cut down on in-person voting locations, polling places won't be consolidated in November, barring some unexpected action by the legislature.
Mail voting is safer, but it too comes with its own drawbacks. The key one is speed.
Thanks to the pandemic — and, some would argue, federal restructuring — the U.S. Postal Service is running more slowly than usual.
USPS officials have recommended that voters mail their ballots no later than seven days before the election, which they say is enough time to be confident the ballot will make it back to the county election office in time.
That is not, however, a timeline that works particularly well with Pennsylvania's election laws.

Mail ballots, step by step
State law dictates that voters can apply for mail-in ballots — by submitting a request online, sending this form to the county election office, or going in person to the office to request one — through 5 p.m. on Oct. 27.
That's seven days before the election. Since the ballot would typically have to be sent to the voter's home, there are real questions about whether it's possible for voters who apply by the state's deadline to mail their ballots back in time.
As mentioned above, a court ruling says ballots must be returned inside the secrecy envelope provided.  If you're confused which one that is, it's the one that reads "Official Election Ballot" and does not have the mailing address of your county board of elections on the front. You put your ballot in the secrecy envelope, and put that inside the one for mailing.
As a consequence of the state Supreme Court ruling, ballots must be postmarked by 8 p.m. on Election Day and received at county election offices by 5 p.m. on Nov. 6.
In deference to USPS guidance, state and county officials are urging voters to return their mail-in ballots well before the deadline.
"The message right now is apply early and return the ballot early, as soon as you're confident in your candidate choices," Pat Christmas said.
If you don't have your ballot in the mail seven days before the election, you aren't out of luck. The state recommends not mailing ballots that close to the deadline, and instead looking for a place to drop it off in-person.
Philadelphia and its collar counties have all opened satellite election offices, where voters can apply for, fill out and receive mail ballots all at once, if they want. All the locations can be found on the counties' election websites, as can locations for ballot drop boxes. But a word of caution on dropping off ballots — the state says unless you're physically or otherwise incapable of turning it in yourself, you can't have someone else do it for you.
Voters who can't get their mail ballots submitted in time and aren't able to drop them off at a convenient location can still vote in person. All you need to do is bring your mail ballot so it can be voided, then vote in person as usual. Or, if you don't have your mail ballot, you can cast a provisional one.
When is my ballot coming?
If it hasn't arrived yet, your ballot should be out soon.
There have been some mishaps and delays — for instance, the state accidentally gave thousands of Montgomery County voters bad information about when their ballots were coming — but in general, counties say ballots are being mailed out as expected.
The DOS has a tracker that voters can use to check whether their applications have been received, and whether their ballots have been sent out. It's been a little spotty, but DOS spokeswoman Wanda Murren has said it'll likely get more accurate as the election gets closer.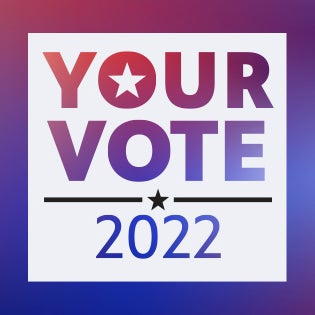 Your go-to election coverage
WHYY is your source for fact-based, in-depth journalism and information. As a nonprofit organization, we rely on financial support from readers like you. Please give today.