How Pa. prepares for Election Day: non-violent direct action training, volunteering and prayer
Tuesday is supposed to represent the end of a grueling battle for Pennsylvanians who have been bombarded with mailers, calls and texts reminding them to vote over the past several weeks.
Still, Election Day comes with concerns of voter intimidation at the polls, long lines at polling locations and who will be declared the winner. These fears have driven thousands to volunteer to protect the vote.
"While there's been no direct threat," said Rev. Dr. Gregory James Edwards, director of interfaith group Power Lehigh Valley, "we don't have a plan with people saying 'I'm going to come to the Lehigh Valley, or Harrisburg, or Pittsburgh or Philadelphia, and steal ballots or create problems' … we know that there could be escalating behaviors that happen while you're just trying to vote."
To quell concerns that voters might experience intimidation at the hands of paramilitary or hate groups like the Proud Boys, said Edwards, Power has trained more than 100 people in Southeastern Pennsylvania in non-violent direct action.
The sessions, conducted virtually, instructed residents how to de-escalate violent encounters at the polls with the caveat that they only do so if they're in good physical and financial health.
After people conduct a risk assessment of the situation, some of the methods they can deploy include using their bodies. These methods are meant to be used in groups, as a way to block a verbal assailant from their intended target.
"It's a very physical way of using your body and body language and using what resources you have, whether that is singing, whether that is how you stand, where you're looking and how you do that together as a people and as a group," said Edwards.
Thousands of others with the Pennsylvania Election Protection Coalition will also be out at polling sites across the commonwealth answering informing voters of their rights.
Volunteers will also be staffing a toll-free hotline to answer questions at 866-OUR-VOTE.
Meanwhile, others are digging into their faith to get through the day.
According to Adam Zeff, a rabbi at Germantown Jewish Center in Philly's Mount Airy section, for many in his congregation, Tuesday is the culmination of longstanding concerns over COVID-19, racial justice and the future of the country. To quell those anxieties, Zeff said the Germantown Jewish Center is starting the day with a prayer asking for a peaceful election, a first for the center.
"People talking about not being able to sleep, not being able to concentrate, fearing for future, for their children, fearing for their community – that's something new," said Zeff. "It seemed worthwhile to dive into our tradition and pull out particular prayers for peace, prayers for calm."
There are other meditation and chanting events scheduled, including one at 7 p.m., an hour before the polls close.
More than anything, the services are meant to remind congregants that they've made it through tough times in the past and this time is no different.
"As difficult as things seem, there is a way through for us and our traditions that we hold on to. And equally as important, the community that surrounds us, and [that] we rely on, helps us feel safe," said Zeff.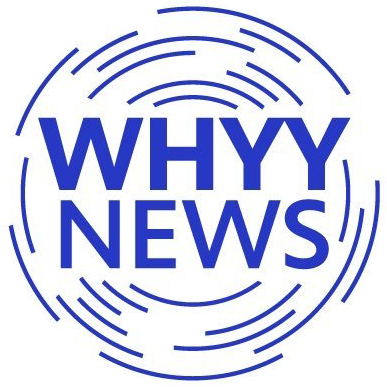 Get daily updates from WHYY News!