Honeysuckle chef Omar Tate has raised $50,000 for a 'Black Trader Joe's' in West Philly
Tate's vision for Honeysuckle Community Center includes a meat market, cafe library, a supper club, and grocery store.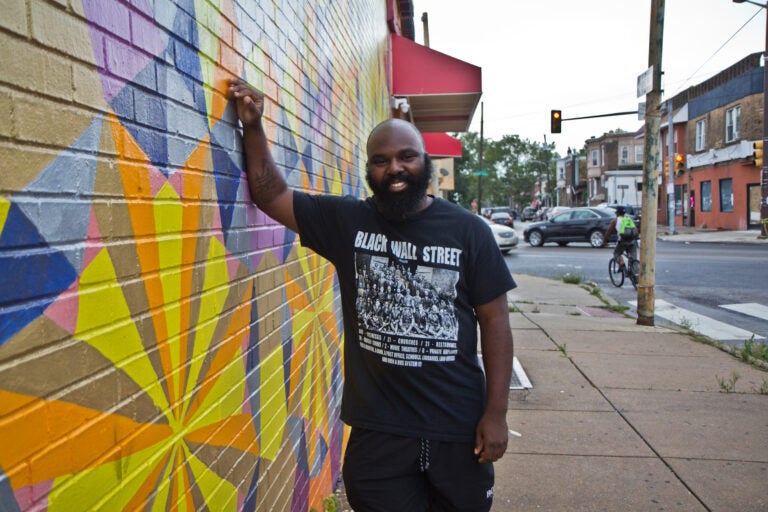 Omar Tate tells stories through food.
With his pop-up food event Honeysuckle, the 34-year-old chef applies his skills in painting, sculpture, and the written word to bring the Black experience, with a Philly influence, to the palate of diners.
For example, in one dish, Tate uses turkey necks coated in edible ash served over lima beans and presented over hay on fire to represent the 1985 MOVE bombing.
Tate's culinary talent took him from his native Philadelphia to New York City, where he hosted Honeysuckle, mostly out of a penthouse on Wall Street. At the beginning of the year, his profile in the culinary scene was on the rise, with a feature in the New York Times, and booked events well into 2020. But even as he enjoyed the recognition 95 miles north, Tate wanted to bring the Honeysuckle experience back home. He wanted a brick-and-mortar location and even imagined buying the shuttered Sunshine Food Market, a small neighborhood grocery on Lancaster Avenue that closed in 2019 after a fire. But the dream felt elusive with his work in New York keeping him there.
Then the pandemic struck. In March, the chef returned to Philadelphia and resurrected Honeysuckle, operating out of South Philly Barbacoa and searching for a permanent home for the pop-up. That vision is now Honeysuckle Community Center: a meat market, cafe library, a supper club, and grocery store. Through a GoFundMe fundraising campaign, Tate has already raised $50,000 toward a goal of $250,000.
Tate hopes the space will be an attraction for West Philadelphia — a destination for good food in a neighborhood that hasn't gotten the investment to support such spaces in the past. But Tate is no "Black gentrifier," he said.
Beyond the dining experience, the community center stands to be a continuation of the legacy of Tate's grandfather James Jamison, a Vietnam War veteran and Black Panther, who opened a community center in South Philly during the 1970s.
"The community I'm seeking to serve is Philadelphia at-large," Tate said. "The community that I'm seeking to support is the Black community in West Philly."
Tate said that he hopes to create a landmark in the neighborhood that "people can see themselves reflected in and want to reproduce for themselves."
The entrepreneur is currently eyeing locations including the former Sunshine Market on Lancaster. He is also in talks with farmers, building direct relationships with producers to help keep the price of the food affordable to the community.
"I want my store to be like 90% Black-owned products," Tate said. "It'll be Black Trader Joe's."
Hundreds of donors support Honeysuckle already
To get things started, Tate needs help. That's why he started the $250,000 fundraising campaign to bring his vision to reality. Staying on brand, Tate offers Honeysuckle bean pies for donations of $100 or more. The donation gift is a nod to his Muslim upbringing and suited members of the Nation of Islam selling bean pies on the street to raise funds for the Nation.
On the campaign page, Tate writes "the bean pie is a representation of a new cultural identity, a new narrative, and a new line of thought."
Nearly 700 donations have come in — with donors leaving messages of praise and encouragement.
"Donating in honor of the community in Mantua & West Philly, and in memory of my Gram, who knew the power of a good meal with friends," wrote Jamie-Lee Josselyn, who donated $100.
"Mr. Tate is such an inspiration! So grateful to get to be a small part of this community," wrote Rebecca Pepe, who also donated $100.
"It's tremendous," said Tate in response to the support. "But then there's also this pressure of execution."
Tate is currently working out of the restaurant South on Broad Street to honor his promise.
But in a community where such promises have been broken in the past, building trust can take time.
Gwendolyn Morris, an officer of the Mantua Civic Association who has lived in the neighborhood for more than 40 years, said she didn't know of Tate's aspirations, but the area could use another option for healthy, affordable food. Neighborhood residents typically travel to the ShopRite on 51st and Parkside Avenue or the Fresh Grocer on Monument Road in Wynnefield Heights, she said.
"It sounds interesting and there is significant vacant retail space already in Mantua and also vacant land in Mantua," said Morris. "It would be in his best interest to reach out and have some community chats."
Tate said he understands he has to build some relationships and plans to make the rounds with pop-ups in the community to introduce himself and show his intentions.
Morris, who noted her enthusiasm for a young, Black male founder in the community, said that other developments are in the works, including the $43 million Village Square on Haverford project that includes 166 units of housing, along with more than 31,000 square feet of commercial space and a Met Fresh Supermarket.
The plans also include a new headquarters for WURD Radio, Pennsylvania's only Black-owned talk radio station. Owners of WURD, the Lomax family, are also partners in the development.
Village Square plans also include a coffee shop operated by local entrepreneur Tayyib Smith, who also plans to build an entrepreneurship hub nearby, on 52nd Street near the Market Street El station.

WHYY is one of over 20 news organizations producing Broke in Philly, a collaborative reporting project on solutions to poverty and the city's push towards economic justice. Follow us at @BrokeInPhilly.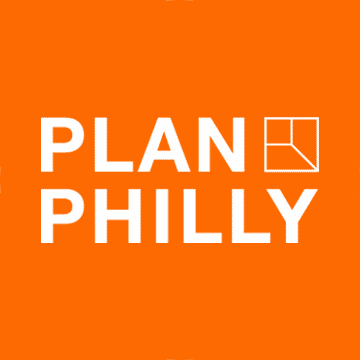 WHYY is your source for fact-based, in-depth journalism and information. As a nonprofit organization, we rely on financial support from readers like you. Please give today.