Historic street repair pilot program starts in July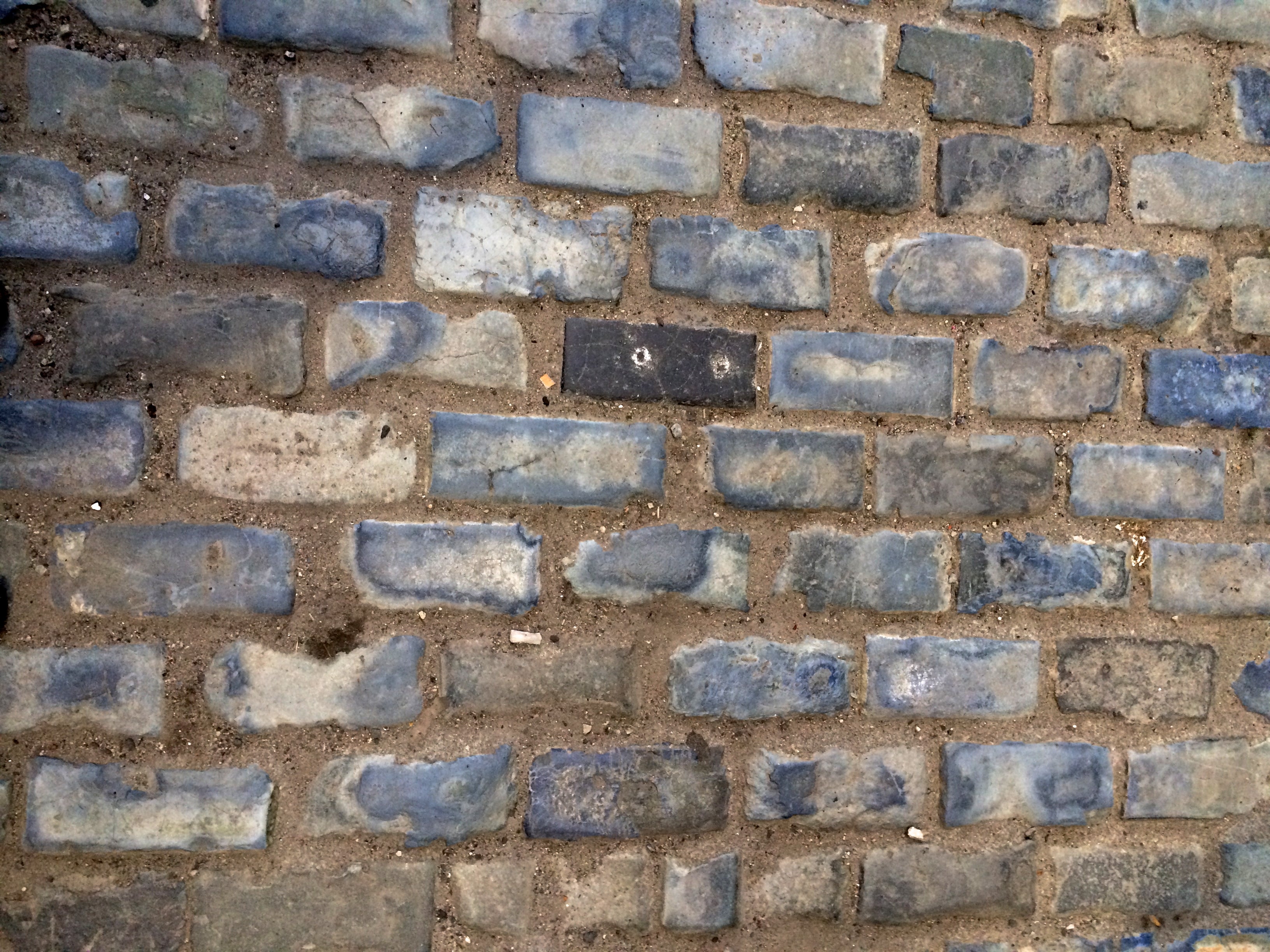 It's no secret that we love Philly's network of wee streets – from blue brick alleys to wood-paved Camac. So it's with interest that we heard that the Streets Department is running a pilot program from July-December 2014 to give property owners on historically designated streets greater control over street restoration after plumbing repairs are made underground. PlanPhilly's Christine Fisher initially reported about this pilot program last August.
"The pilot program was implemented to allow property owners who live on the City's Historically Designated Street Network to arrange restoration of roadway excavations caused by plumbing repairs with their own contractor," explained June Cantor, a Streets Department spokeswoman, over email. "This will allow the property owner to arrange permanent restoration at exactly the same time the repair is made, benefitting the property owner and allowing for quicker restoration back to the original unique surface treatment."
Typically plumbing repairs are prompted after older pipes leak, soil washes away, and potholes or depressions start to appear. Plumbers rip up the street and make the necessary repairs, but they don't necessarily have experience restoring masonry and often leave asphalt patches in their wake.
"This pilot allows the property owner to seek out a contractor who specializes in masonry work to assure the special historic pattern and placement of granite or stones are replaced 'in kind.' Not many plumbers specialize in this work," said Cantor.
But to Lynn Landes of The Philadelphia Society of Small Streets, "plumbers patches are completely unnecessary. Historic streets, whether of brick, stone, or wood, are designed to be dug up, repairs made, and placed back down again." Ideally, she adds, the Streets Department would do the finish work, but the wait list is long for that work there is limited funding. The upside for property owners under the pilot program is a permit fee discount of $450.
Philly has about 29 miles of historically designated streets, which feature special pavers like cobblestone or brick. Such designation by the Philadelphia Historical Commission requires that damaged sections be replaced "in kind" during repairs, and removed but salvageable pavers must be stored and reinstalled if possible. These, and other requirements, are laid out in Streets Department requirements for repairs to streets that are historically designated. Under the pilot program Streets will do a final inspection to ensure that the work is up to their standards and to make sure that the historic materials are replaced in-kind.
"The department has not required a special permit to do restorations on this street network," Cantor confirmed. "Reuse of the removed cobblestones satisfies the Historic Commission requirement to do 'in kind' restoration…We have advised that the property owner insist that the removed materials be safely stored so the contractor (who may be different than the plumber) can replace these materials when restoring."
Landes said the pilot program is a good first step, but hopes that contractors will ulitmately be required to "put historic streets back the way the found them."
WHYY is your source for fact-based, in-depth journalism and information. As a nonprofit organization, we rely on financial support from readers like you. Please give today.