Gov. Murphy addresses new teacher requirements, bear sightings in N.J.
New Jersey Gov. Phil Murphy answered questions from listeners Tuesday on his monthly call-in radio show with tri-state area NPR affiliates.
As students and teachers enter a new academic year, it's no surprise that some callers had questions about the state's education system.
In June, amid a teacher shortage, the state Legislature unanimously passed a bill that would eliminate a testing requirement for new teachers called "EdTPA."
Many educators have called edTPA cumbersome and unnecessary, according to NJ.com.
On "Ask Governor Murphy," one caller asked Murphy why he hadn't signed the bill yet. Murphy stated that he didn't have much to say about the matter.
"No news on that bill in particular," Murphy said.
"I haven't found a lot of folks who like EdTPA," he said. "But we're trying to figure out a good landing place to make sure, listen, we're the number one public education system in America and that begins with the best educators in America."
Murphy also took questions from people on social media. One Twitter user from Sussex County asked Murphy for resolutions to a growing bear population in the state.
According to ABC 7 New York, a bear attacked a woman in Sussex County while she was checking her mailbox earlier this year.
The Murphy administration banned bear hunts when Murphy assumed office in 2018. On the campaign trail, Murphy had made a promise to animal rights activists that he would end the practice.
"There have been one too many sightings over the past number of months for my tastes so we've spent a lot of time, especially with the Department of Environmental Protection, trying to to figure out how we can in a non-lethal way, be better at this and more aggressive at this," Murdphy said.
Murphy added that his administration is learning from other states, like Connecticut, on how to mitigate the issue.
"I don't think Connecticut's had a bear hunt since the 1840s, if my math is right," Murphy said. "So the answer is, it can be done."
The governor also addressed Sen. Ronald Rice's (D-Essex) retirement, New Jersey Turnpike construction projects, and the Inflation Reduction Act.
On Wednesday, Republican state leaders weighed in on Murphy's remarks.
"The bear population in New Jersey is exploding, which has resulted in more frequent and dangerous interactions in our communities and backyards," said Senate minority leader Steve Oroho (R-Sussex). "Unfortunately, non-lethal methods for managing the bear population such as trap and transfer are expensive, ineffective, and merely shift the problem somewhere else temporarily. Governor Murphy should listen to the professionals at the New Jersey Fish and Game Council who recommended an 'emergency' hunt last year but were ignored."
The governor also addressed Sen. Ronald Rice's (D-Essex) retirement, New Jersey Turnpike construction projects, and the Inflation Reduction Act.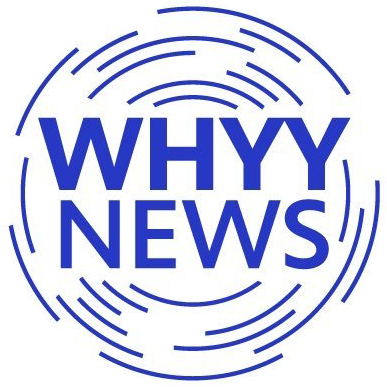 Get daily updates from WHYY News!