Girl Scouts and seniors team up to make holiday treats for the needy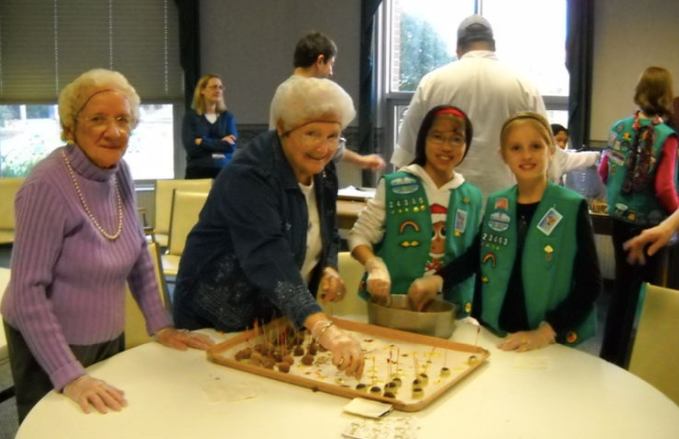 It's common this time of year for people to give to the underprivileged. Clothes, turkeys and canned goods are among the usual donated items, but this year, Northeast seniors partnered with Meals on Wheels and a troop of Girl Scouts to make some festive holiday treats for those less fortunate.
Residents from Wesley Enhanced Living, a continuing care retirement facility at Evangelical Manor, joined troops #23463 and #24335 from Mt. Laurel, N.J., to make and decorate holiday goodies for disadvantaged seniors, to be distributed by the Northeast Philadelphia Meals on Wheels program. Together, the group made and packaged hundreds of holiday candies to help make the season a little brighter for some area seniors.