Same-sex marriages can begin Oct. 21 in N.J., judge orders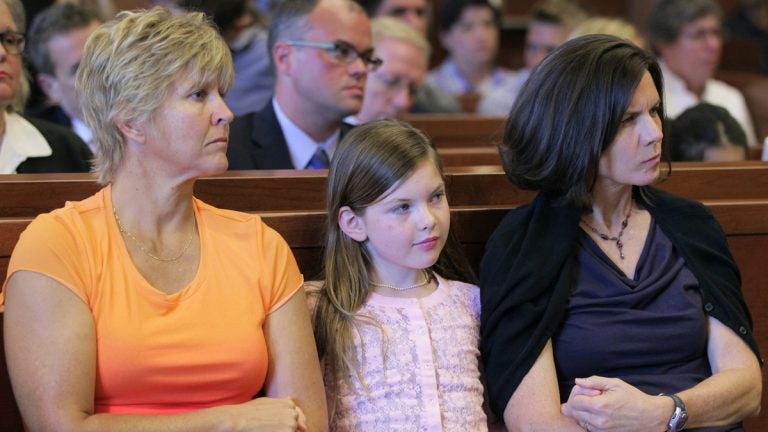 A judge refused Thursday to delay the start of same-sex marriage in New Jersey until a legal appeal can be settled, denying efforts by Gov. Chris Christie's administration to put off gay weddings.
But late this afternoon, The Courier Post reports that the The Christie administration appealed today's ruling to an appellate court by asking for an emergency challenge to that order. Christie wants same-sex marriages put on hold at least until all appeals can be resolved.
As it stands, the state must grant marriage licenses for same-sex couples starting Oct. 21.
"Granting a stay would simply allow the state to continue to violate the equal protection rights of New Jersey same-sex couples, which can hardly be considered a public interest," Judge Mary Jacobson wrote.
Christie's administration has already asked the state Supreme Court to weigh in on an earlier ruling by Jacobson, who ruled then that the state had to allow gay marriage.
Jacobson also ruled Thursday that the start of nuptials did not have to be delayed, finding the state was not likely to win its appeal and that it would not hurt the state if same-sex marriage licenses are issued.
Gay couples who want to wed "would suffer many hardships of constitutional magnitude if the stay were to be issued, but the state has not demonstrated how it would suffer in any meaningful way if the order is enforced," she wrote.
Thirteen states, including most in the Northeast, already allow gay couples to marry. New Jersey offers gay couples civil unions but not marriage.
The matter has been fought out in New Jersey's courts and Legislature for a decade.
"The court's decision once again confirms that the hardships of not being able to marry are real and immediate. Every day does count," said Hayley Gorenberg of Lambda Legal, which had filed a brief in support of same-sex couples seeking the right to marry.
Jacobson's earlier ruling found that it's unconstitutional for New Jersey to block gay marriage now that the federal government is giving married gay couples legal benefits.
New Jersey's attorney general said a state law cannot be found unconstitutional because of a change in federal policy.
Gay rights groups are also pushing lawmakers to override Christie's veto last year of a law that would have allowed gay marriage.
WHYY is your source for fact-based, in-depth journalism and information. As a nonprofit organization, we rely on financial support from readers like you. Please give today.